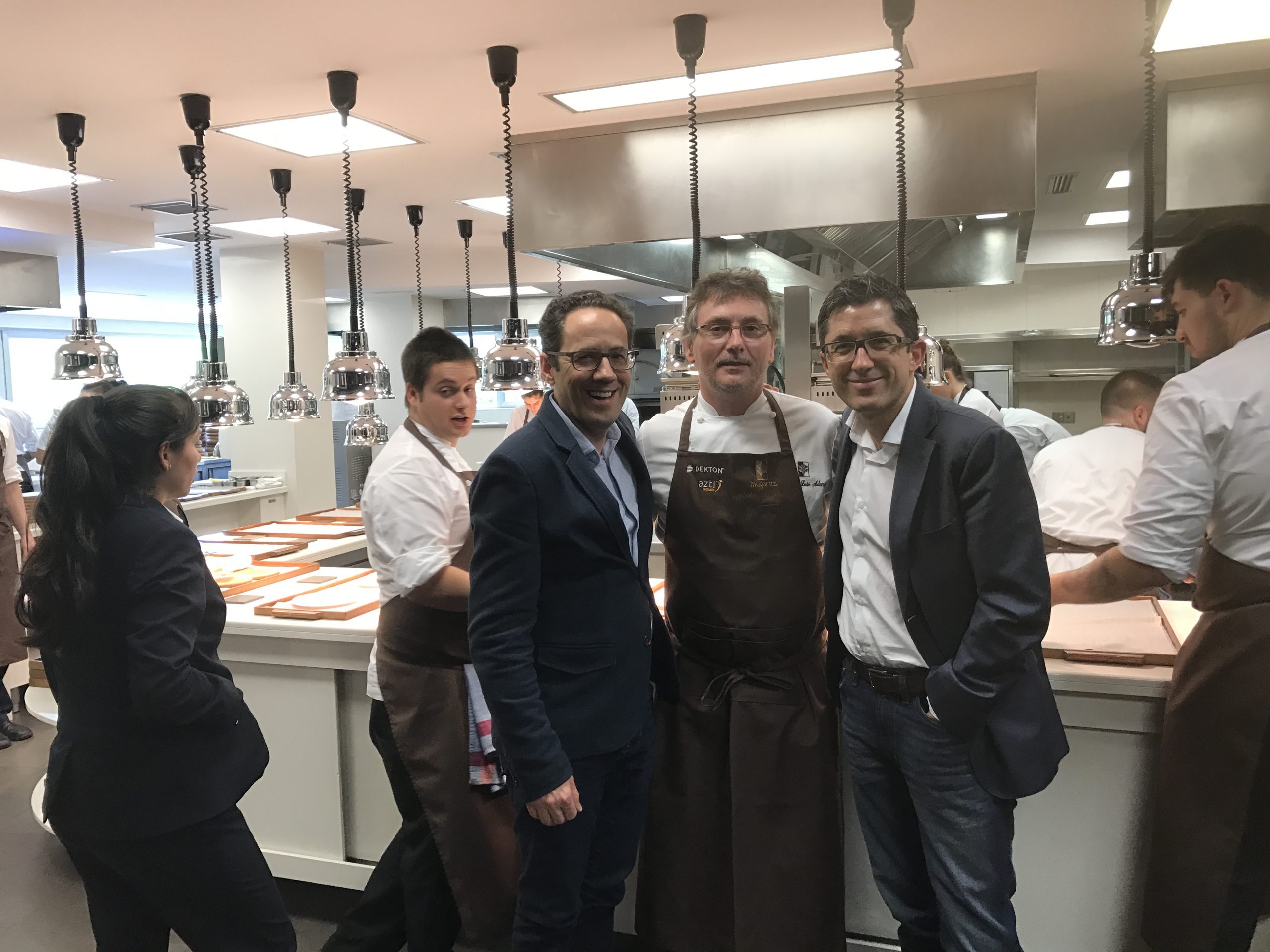 François Chartier was called to the renowned San Sebastian restaurant in 2018 to help create a menu for the 20th anniversary of this Mecca of world gastronomic creativity. Mugaritz has ranked in the TOP 10 of the "World 50 Best Restaurants" for more than 14 years.
Common aromatic profile thanks to molecular harmonies
The team wanted Chartier to use his science of molecular harmonies to help the restaurant's creative R & D team invent a dish with the same aromatic profile as four wines from the Riesling grape variety. These wines came from different producers and vintages. The idea was not only to invent a dish with ingredients dominated by the same aromatic molecules as the Riesling wines, but also to ensure that it would go spectacularly well with four specific Rieslings presenting singular and differing profiles.
Reflection in molecular fusion mode!
François Chartier took up this challenge with brio by proposing from the outset to work with green peas! It should be noted that they share the same dominant molecules as Riesling varietal wines and that in Spain, there is a noble variety of green peas that are more aromatic (guisantes lágrima, the green caviar of Catalonia). The table was set for the research team supporting chef Andoni Luis Aduriz to put their brains into "molecular fusion" mode!
The result was an experience of amusing trompe-l'oeil designed to surprise the guests: the four different Rieslings, from the 1988, 1999, 2003 and 2015 vintages, were served side by side, flanked by a shining white plate. In the middle of the plate was a pretty, bright green mound of guisantes lágrima, those marvelous tiny Spanish peas, under which four different flavours were hidden. These came from ingredients sharing the same dominant molecular profile as each of the four Rieslings. The dish was presented as a tribute to this great varietal and to the guisantes lágrima. Each bite was in ascending order, linked to one of the four Rieslings.
Guests were thus able to experience the harmony of a crescendo of fragrances and flavours in the form of an aromatic symphony, a balance and precision rarely seen between the glass and the plate.
Read a full report on the development of this 20th anniversary menu:
https://www.7canibales.com/vinos/mugaritz-la-simbiosis/
Discover the creative world of Mugaritz:
https://www.mugaritz.com/ 
Rankings of the World 50 Best Restaurants:
https://www.theworlds50best.com/list/1-50 
Another Chartier-Aduriz of Mugaritz collaboration:
https://www.starchefs.com/cook/features/francois-chartier-food-wine-pairing-ideas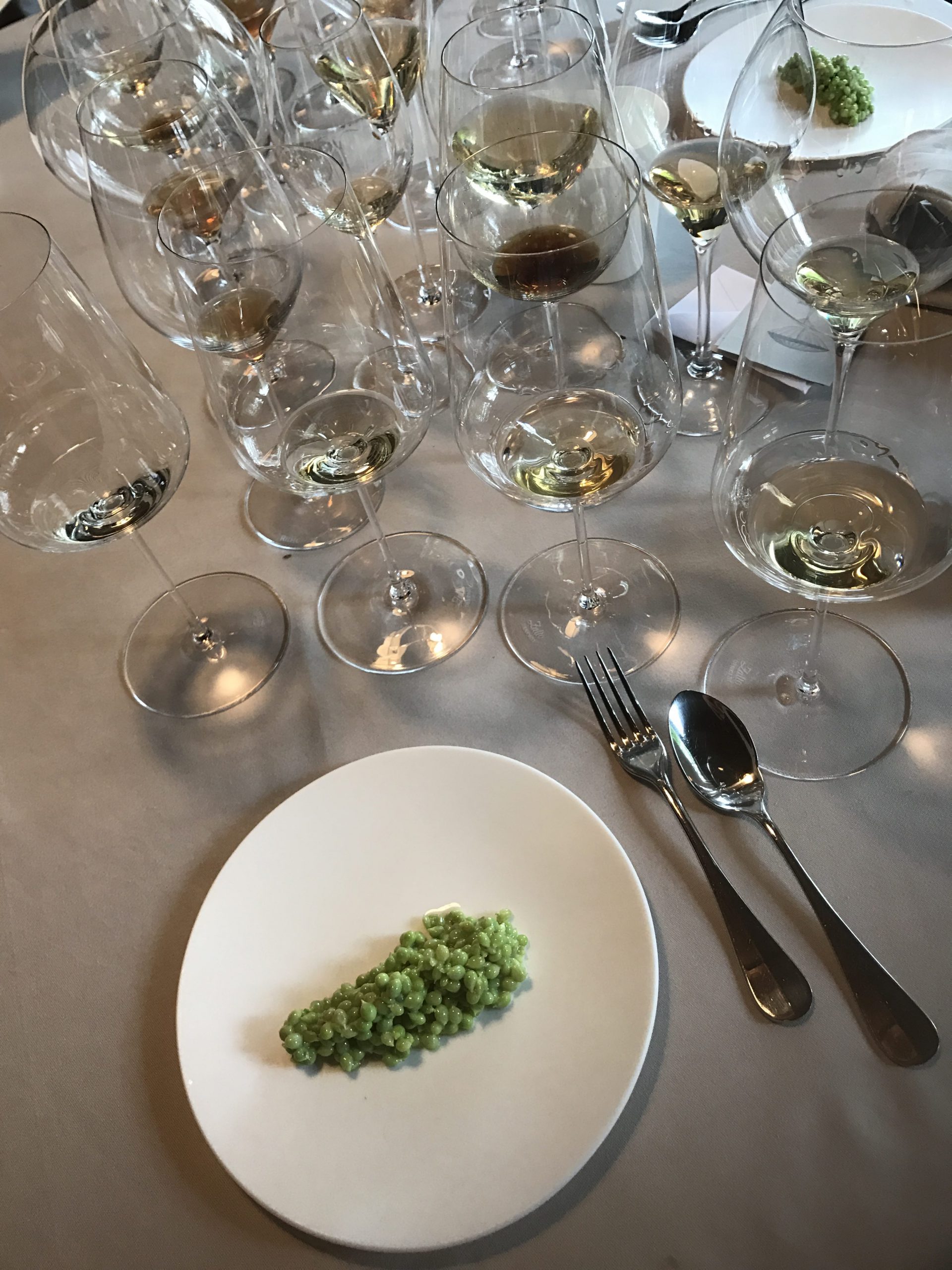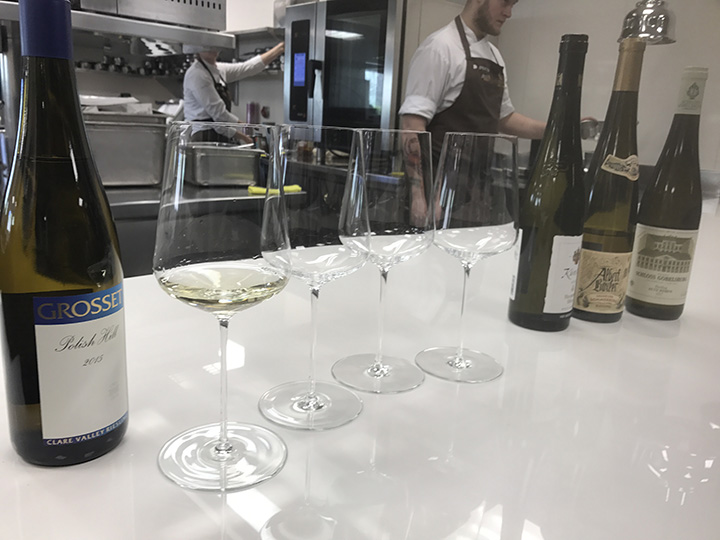 In June 2008, François Chartier was invited by the two partners of the legendary Catalan restaurant elBulli, Ferran Adrià and the late Juli Soler, to lead a private masterclass and share his aromatic science of molecular harmonies. Designed for the entire kitchen and dining room team of elBulli (crowned Best Restaurant in the World five times), this marks the beginning of an intimate collaboration with this Mecca of world gastronomic creativity.
To mark the 10th anniversary of Barcelona's Michelin-starred restaurant Dos Palillos, Albert Raurich and the sommelier Tamae Imachi, co-owners of this creative restaurant, has decided to create a series of 12 special gastronomic events and invite his friends each month to cook a meal with him at his establishment, including François Chartier. Albert Raurich therefore tasked Chartier with developing a menu inspired by his science of molecular harmonies, thereby celebrating the 30-year aromatic career of the Quebec "Créateur d'harmonies".
Le 11 janvier 2020 à Macao, François Chartier était invité afin de créer un repas aromatique unique en s'inspirant des profils aromatiques de huit grands vins d'exception, offrant ainsi aux convives une soirée d'exception dans un écrin d'exception.