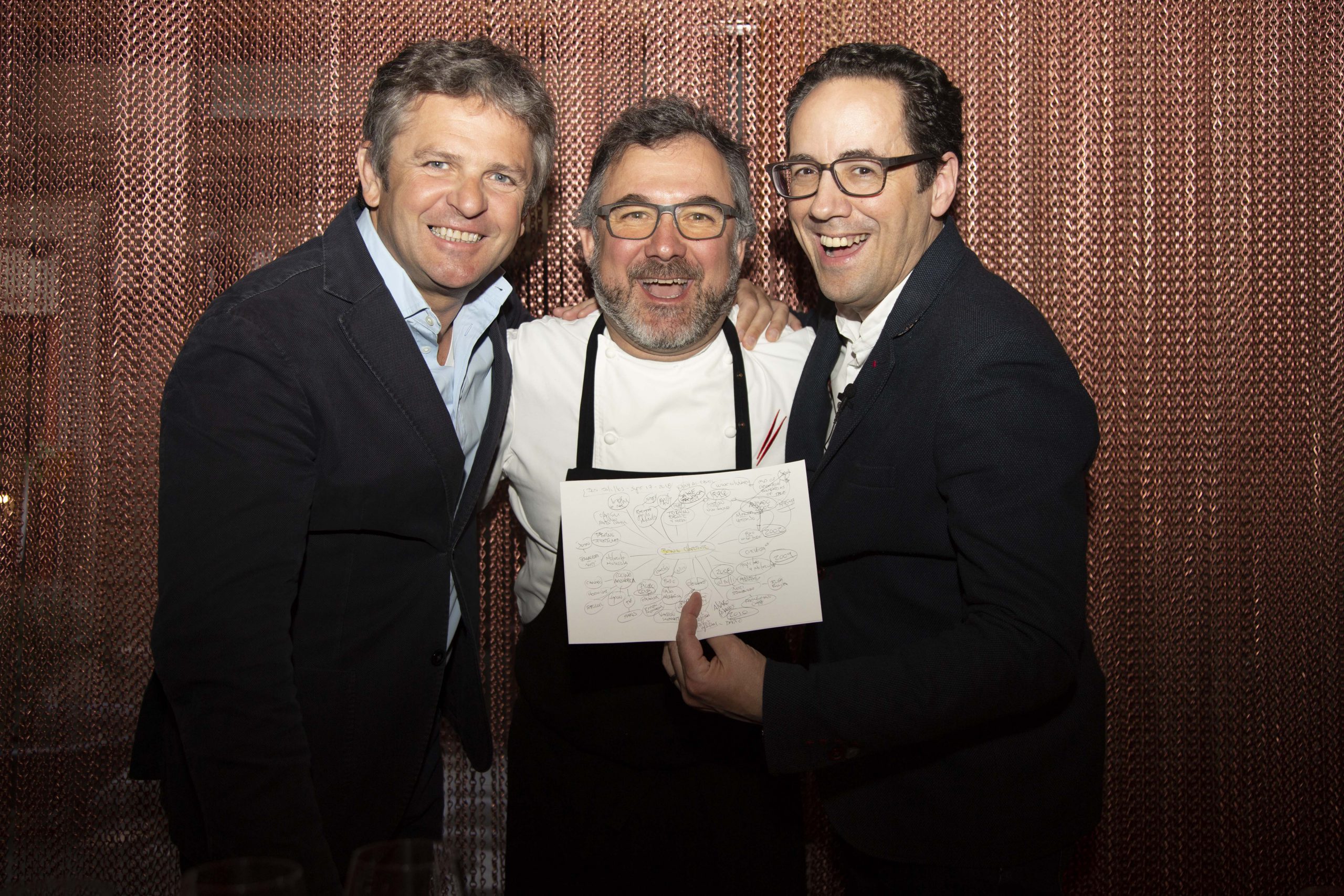 Dos Palillos: In the mind of François Chartier
In collaboration with chef Albert Raurich, Dos Palillos restaurant, Barcelona
Albert Raurich is one of the most inspired Catalan chefs. He was Ferran Adrià sous-chef at elBulli for 11 years. For the 10th anniversary of his Michelin-starred restaurant Dos Palillos, he decided to create a series of 12 special gastronomic events and to invite friends each month to help him create a meal at his restaurant. Throughout the year, some of the biggest names in the world of gastronomy helped him prepare special menus: Albert & Ferran Adrià (elBulli, with whom he worked from 1997 to 2007), Massimo Bottura (the Osteria Francescana, Best restaurant in the world on two occasions), Hiroyoshi Ishida (chef at the mythical Mibu restaurant in Tokyo), Joan Roca (chef from Celler de Can Roca, in Girone, best restaurant in the world on three occasions), and, of course, François Chartier, to whom Albert Raurich entrusted with the creation of a menu inspired by his science of "Molecular harmonies".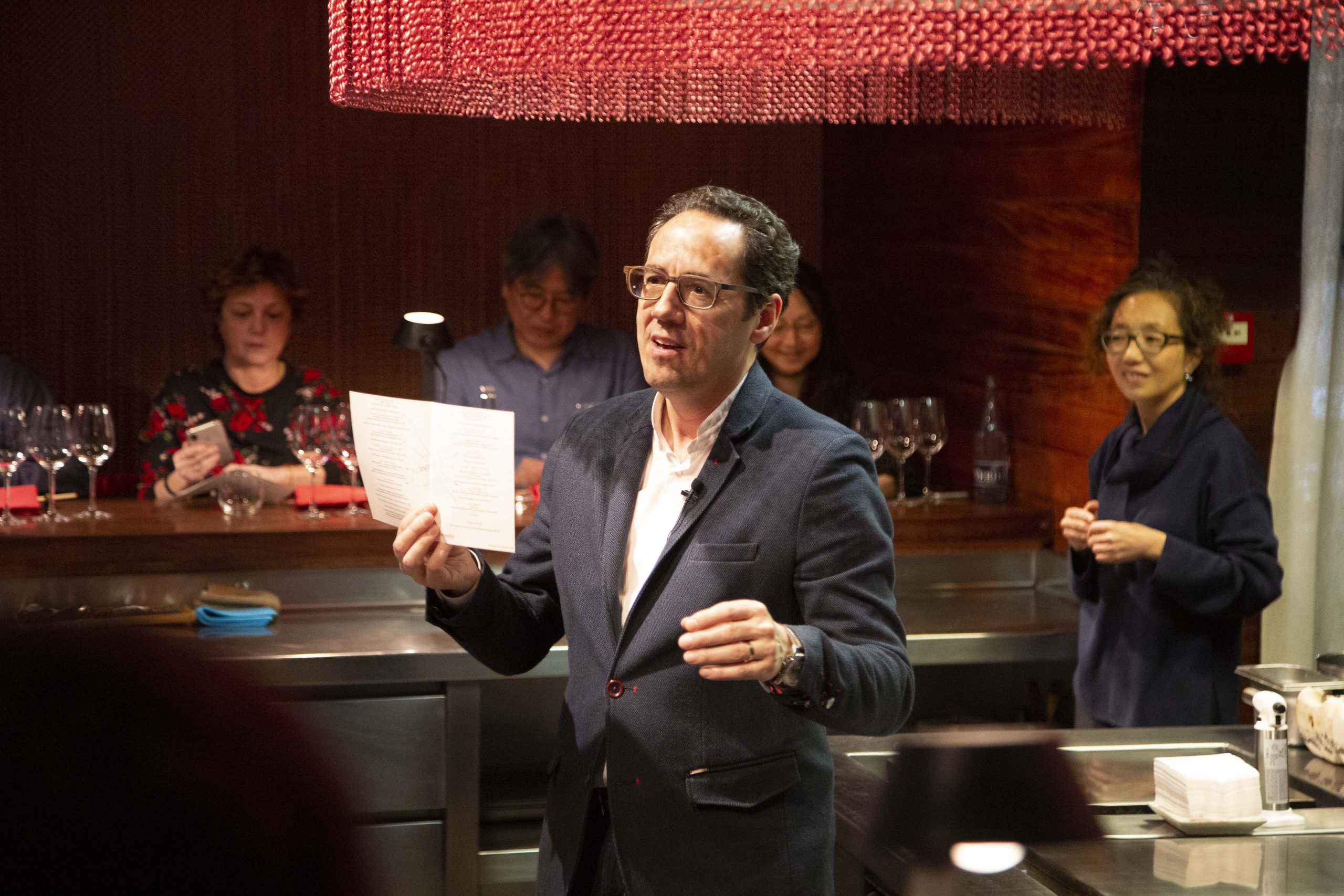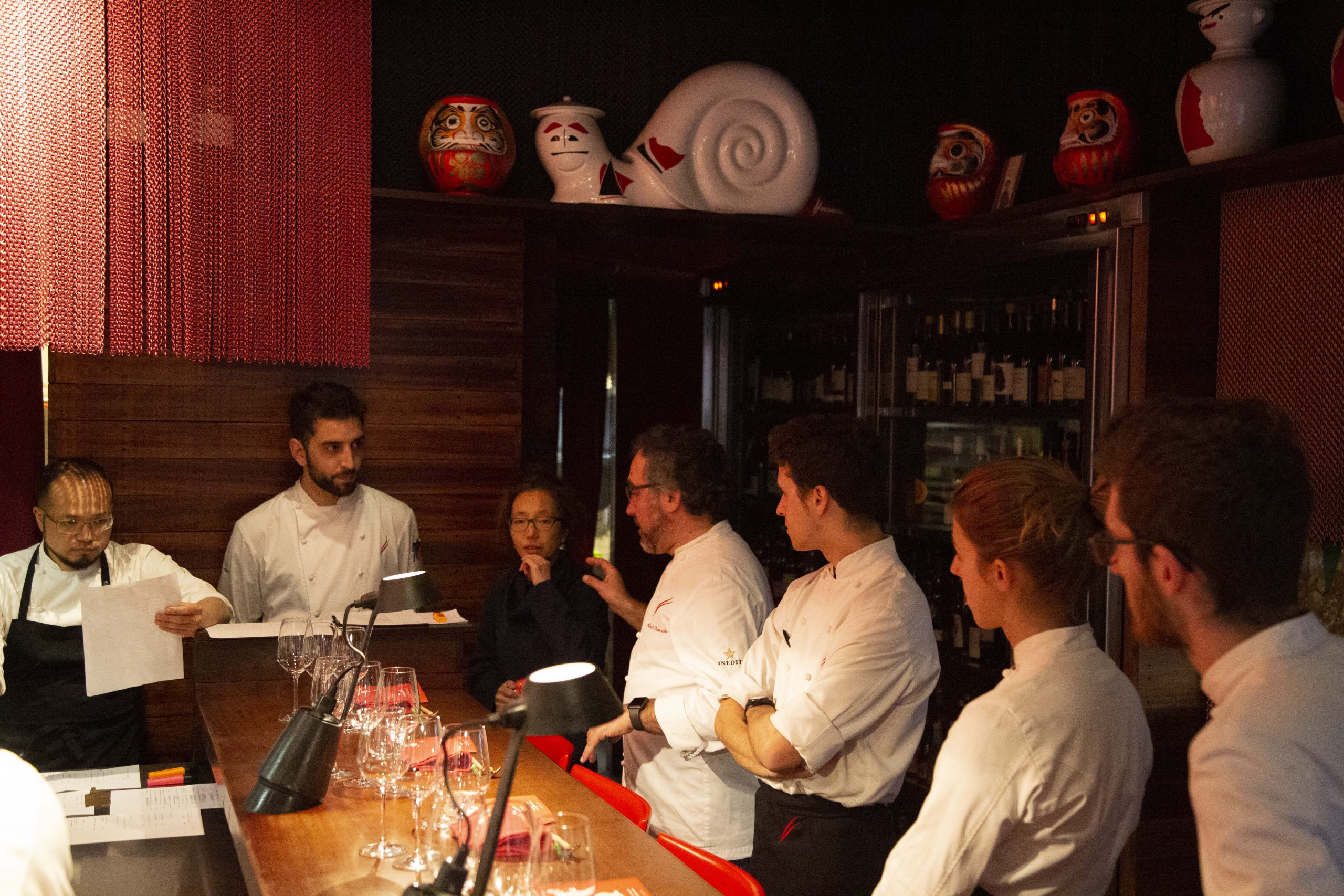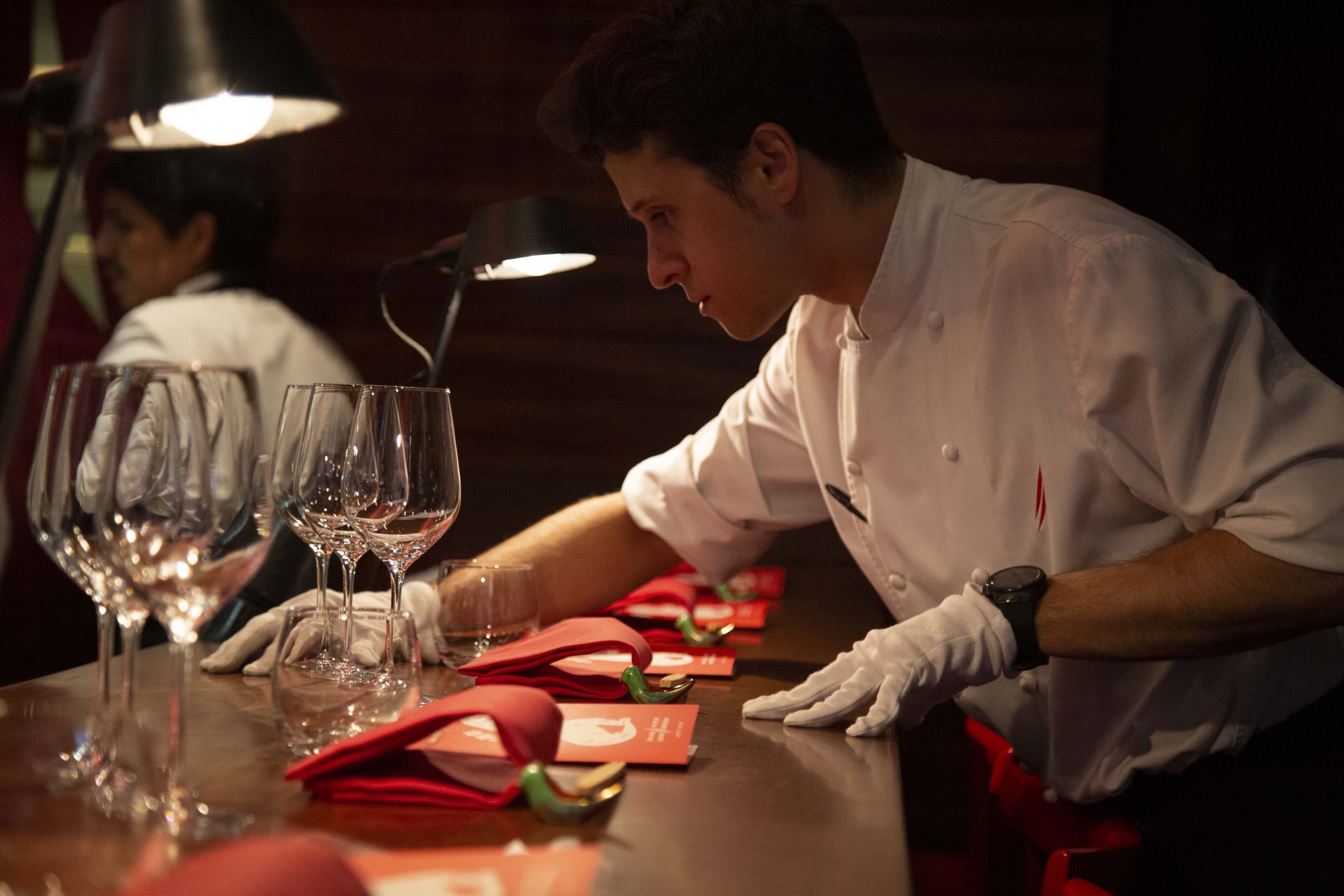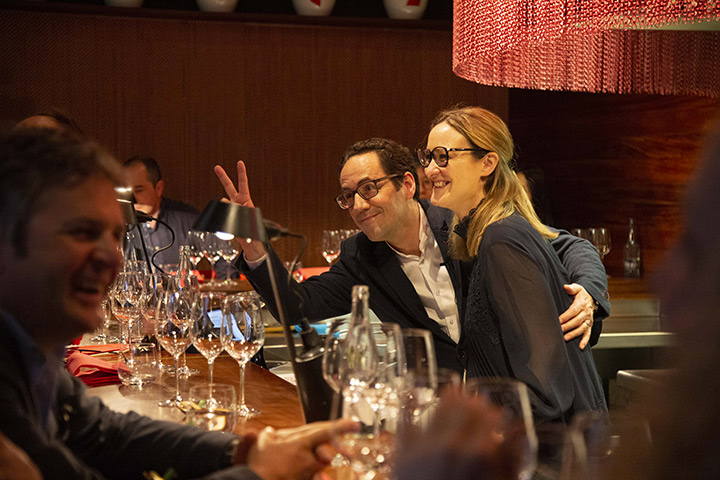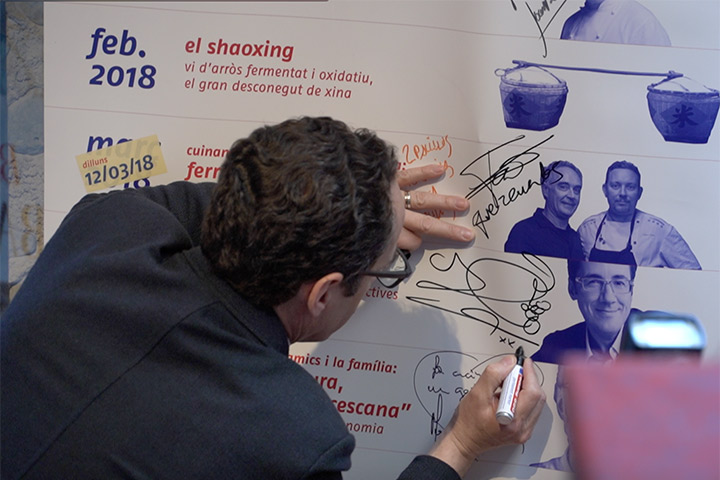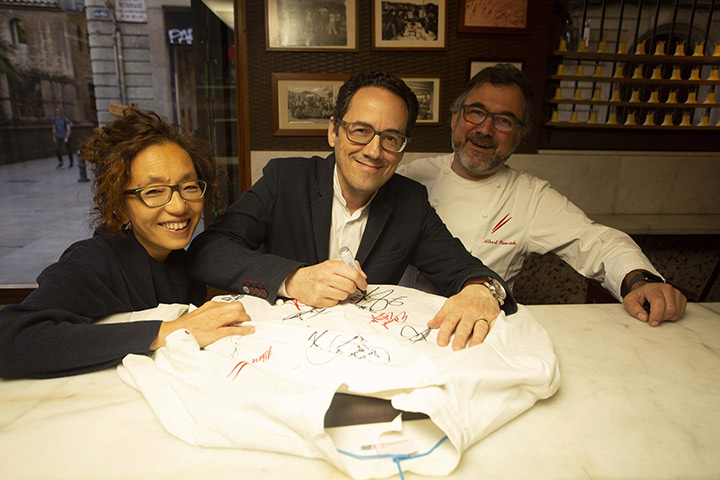 30 years of career summed up in one menu
Albert Raurich named Chartier's special menu Dans la tête de François Chartier (In the mind of François Chartier). It was intended to illustrate the career and the milestones in the life of our aroma expert: his first food and wine pairings, the birth of his aromatic science in 2002, the soloton molecule that he discovered in vin jaune, curry powder and maple syrup, then in other ingredients and alcohols such as sherry or his first blend for Tanaka 1789 sakes; Blend 001 Junmai Nama-zume 2017 Tanaka 1789 X Chartier. The menu was so rich in new ideas that it took Albert Raurich and his kitchen brigade several months to develop. The result was a memorable four-hour, 24-course meal. Each course was named in honour of the year representing one of Chartier's landmark discoveries; the meal was a tribute to François Chartier's prolific career and to his collaboration with the great elBulli family.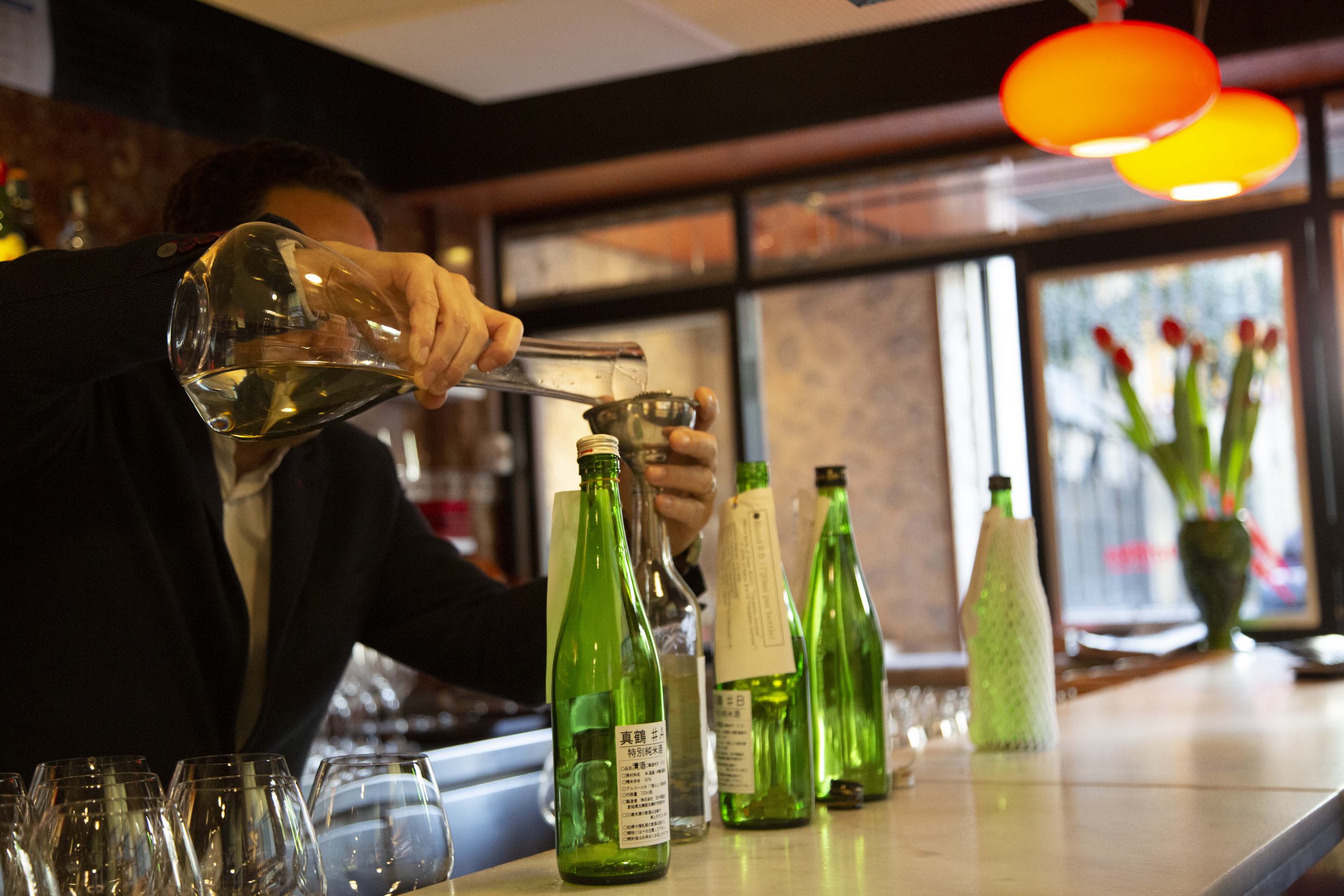 In June 2008, François Chartier was invited by the two partners of the legendary Catalan restaurant elBulli, Ferran Adrià and the late Juli Soler, to lead a private masterclass and share his aromatic science of molecular harmonies. Designed for the entire kitchen and dining room team of elBulli (crowned Best Restaurant in the World five times), this marks the beginning of an intimate collaboration with this Mecca of world gastronomic creativity.
Chartier's aromatic science has been called on to help prepare the 20th anniversary menu of the Mugaritz restaurant. With its hugely talented chef Andoni Luis Aduriz, Mugaritz ranks seventh in the 2019 "World 50 Best Restaurants".
François Chartier was asked to create a unique meal in Macau on January 11, 2020. Using eight exceptional wines as a starting point, he was able to offer guests an unforgettable evening in a spectacular setting.