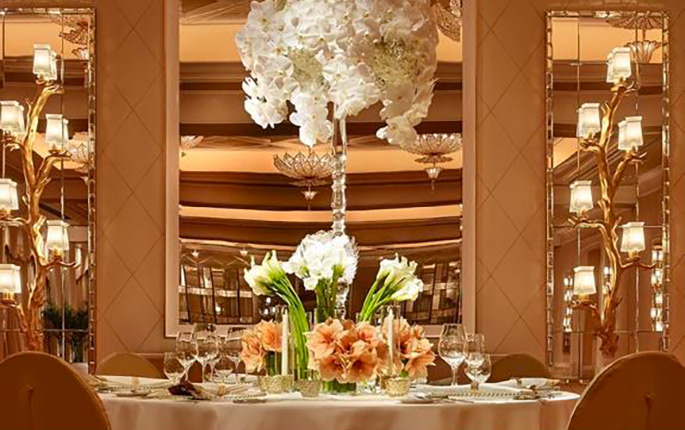 On January 11, 2020, François Chartier was instrumental in offering an exceptional evening to 220 guests at the Wynn Palace Cotai in Macau thanks to his science of molecular harmonies. He did so by creating superb food and wine pairings in collaboration with two prominent figures from the world of gastronomy.
First gala evening for Pearl of Burgundy in Macau
The evening was made possible thanks to the participation of Pearl of Burgundy, the leading importer of Burgundy wines in Hong Kong/Macau and a major wine merchant throughout Asia. Pearl of Burgundy creates events that introduce wine lovers to new wines while allowing them to meet the winemakers, oenologists and cellar masters who make them. That night, 30 European wine producers were on hand to share their passion with the guests, including about 100 sommeliers from Hong Kong and Macau.
Chartier's mission
François Chartier was asked to create a complete menu based on eight wines that he carefully selected after a rigorous analysis of their aromatic compounds. He then designed an exceptional menu in close collaboration with the executive chef of Wynn Palace Cotai, the Swede Jonas Lundgren (winner of the Bocuse d'argent in 2009) and the hotel's head sommelier Paco Galdeano.
The result: unique pairings and creations, such as Pierre Peters Cuvée de Réserve Blanc de Blancs N/V Champagne paired with an Asian version of Catalan cream with Fleur d'Osmanthus. Or a pre-dessert which featured a sphere of 78 % dark chocolate with pan-fried foie gras to accompany Niepoort's 1997 Colheita Port.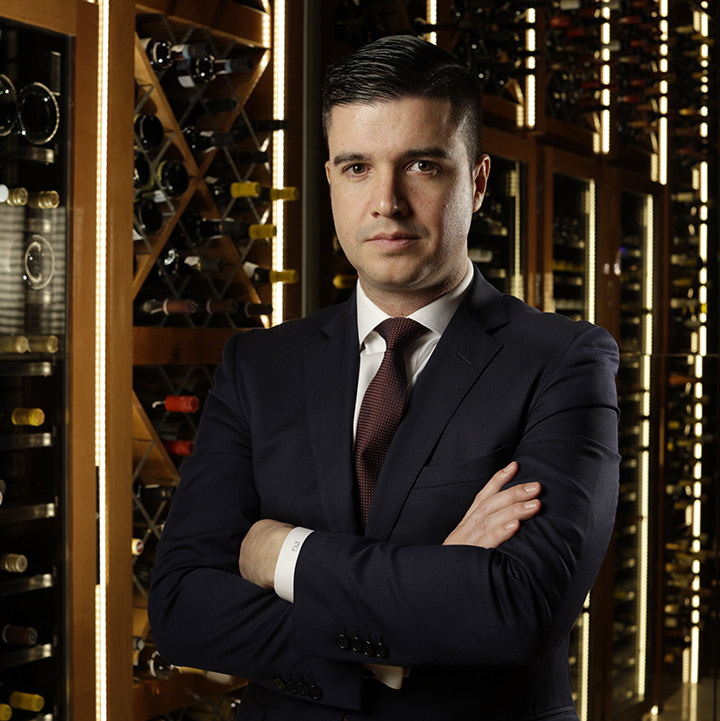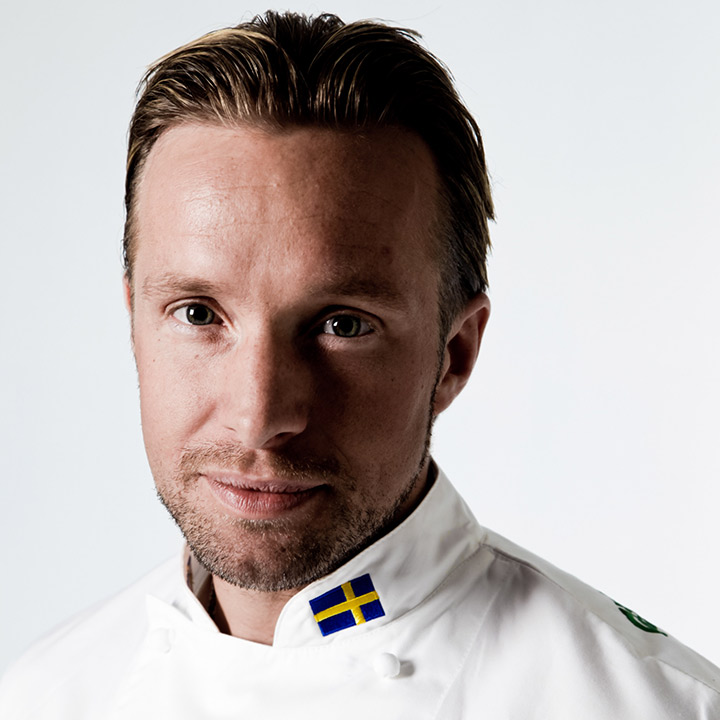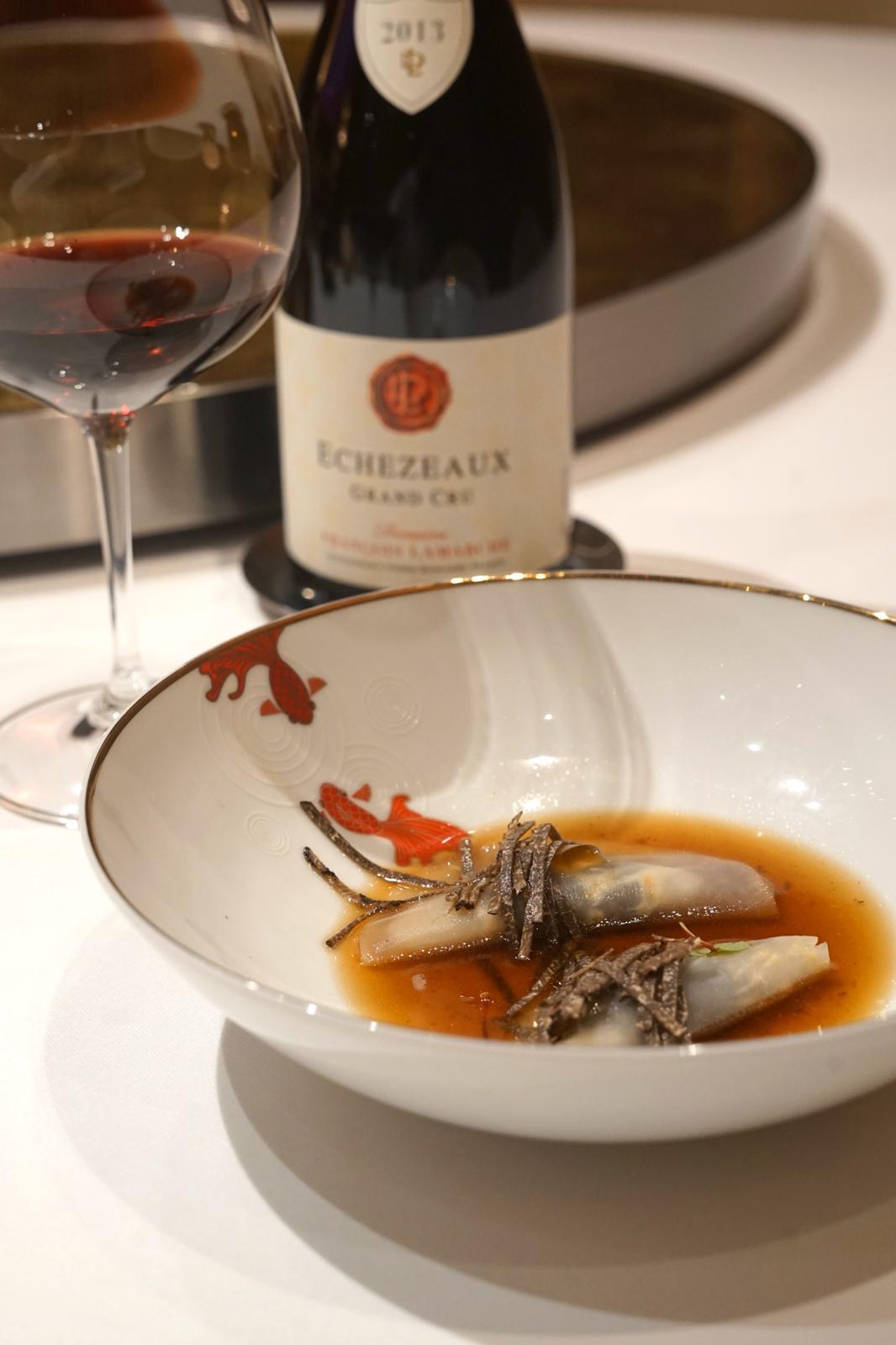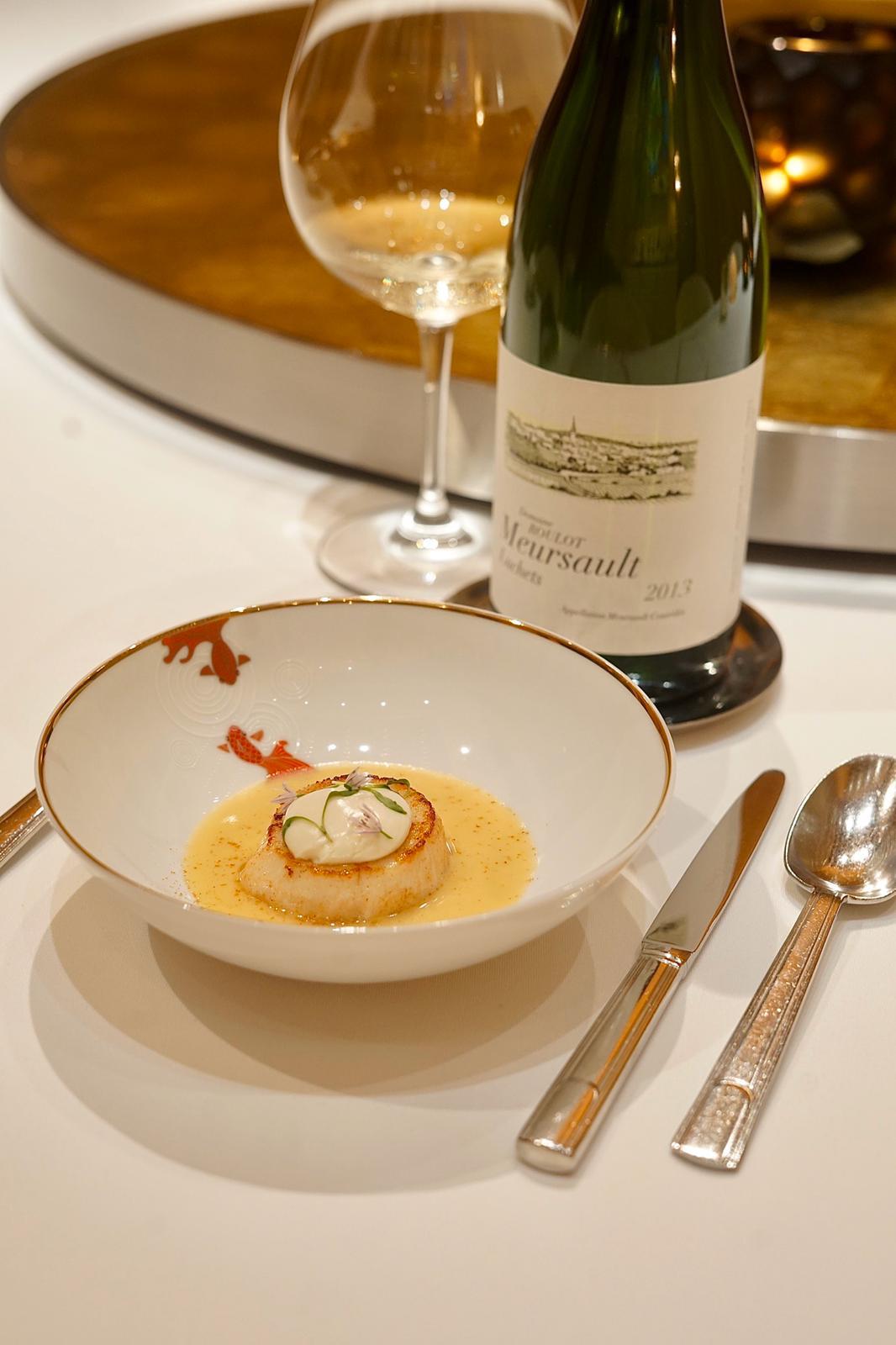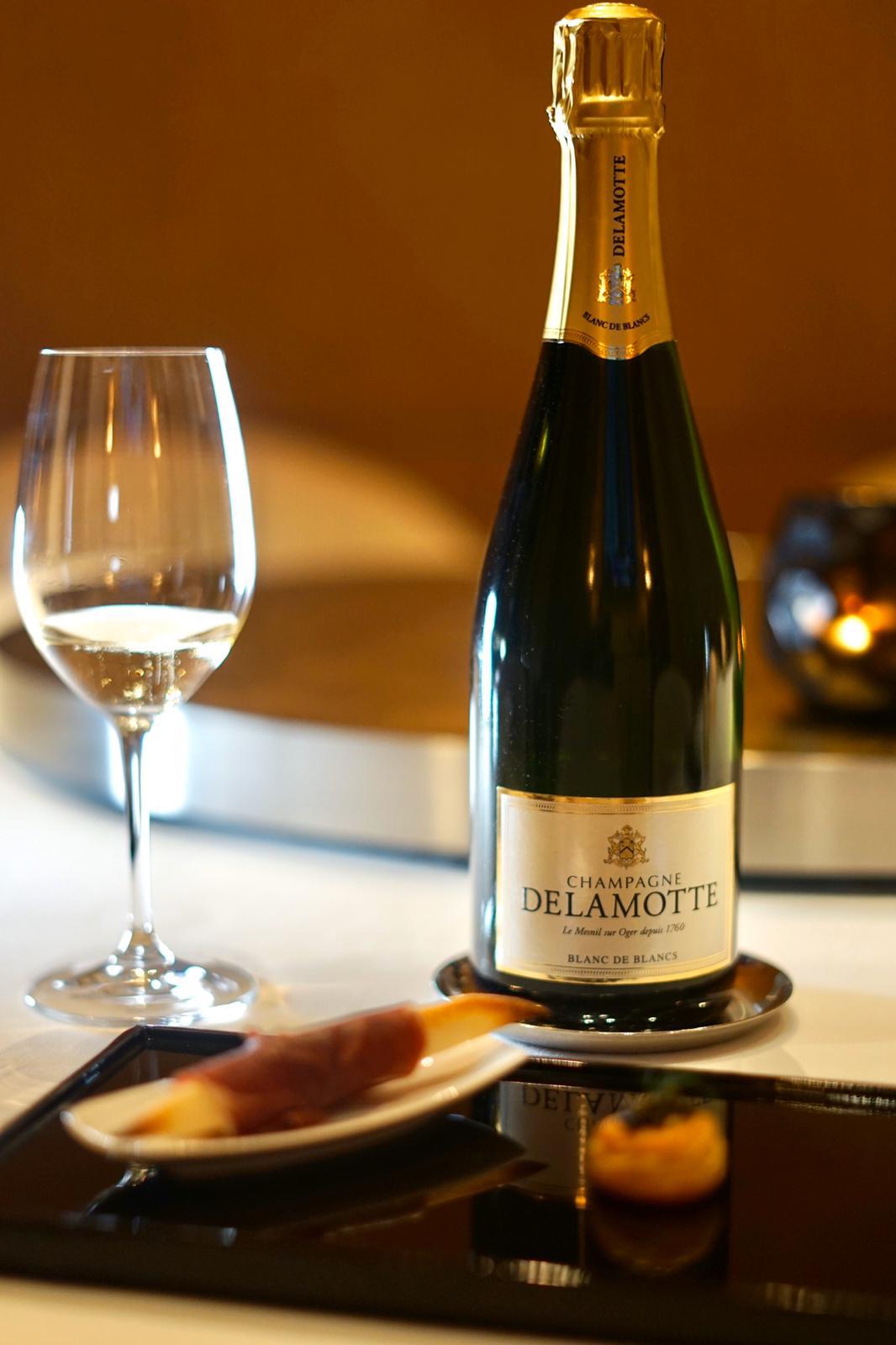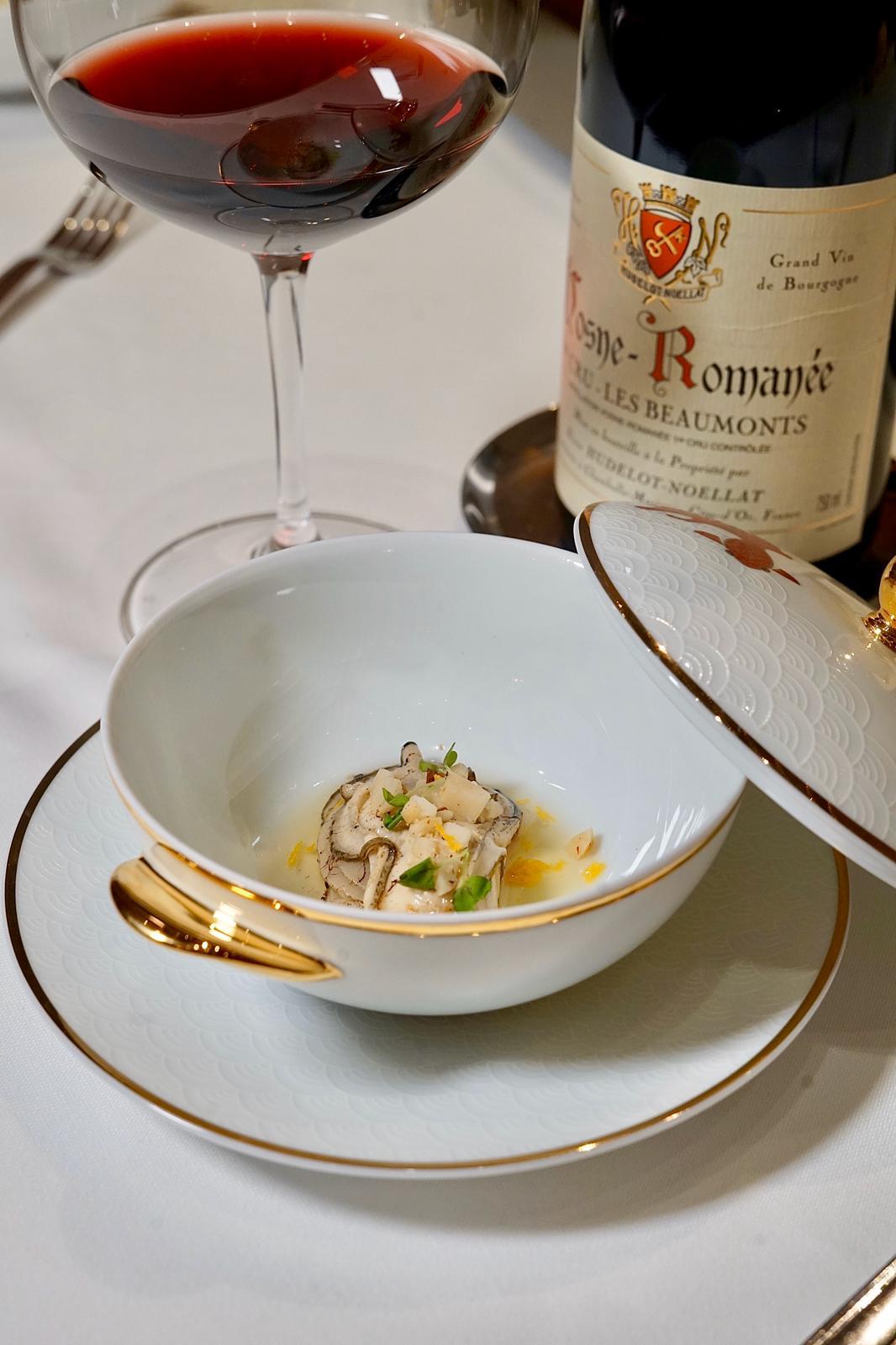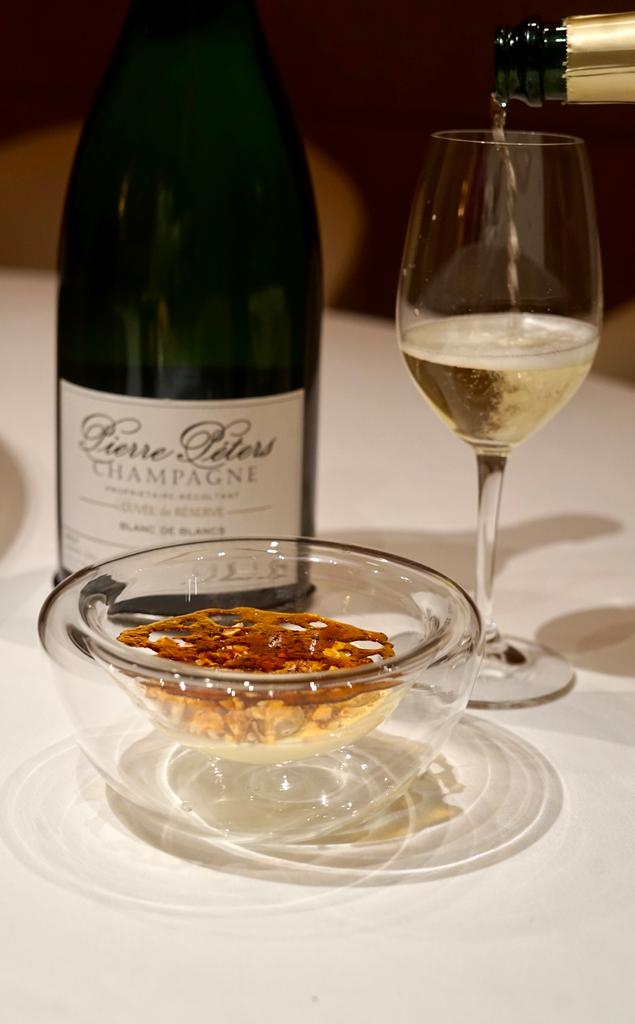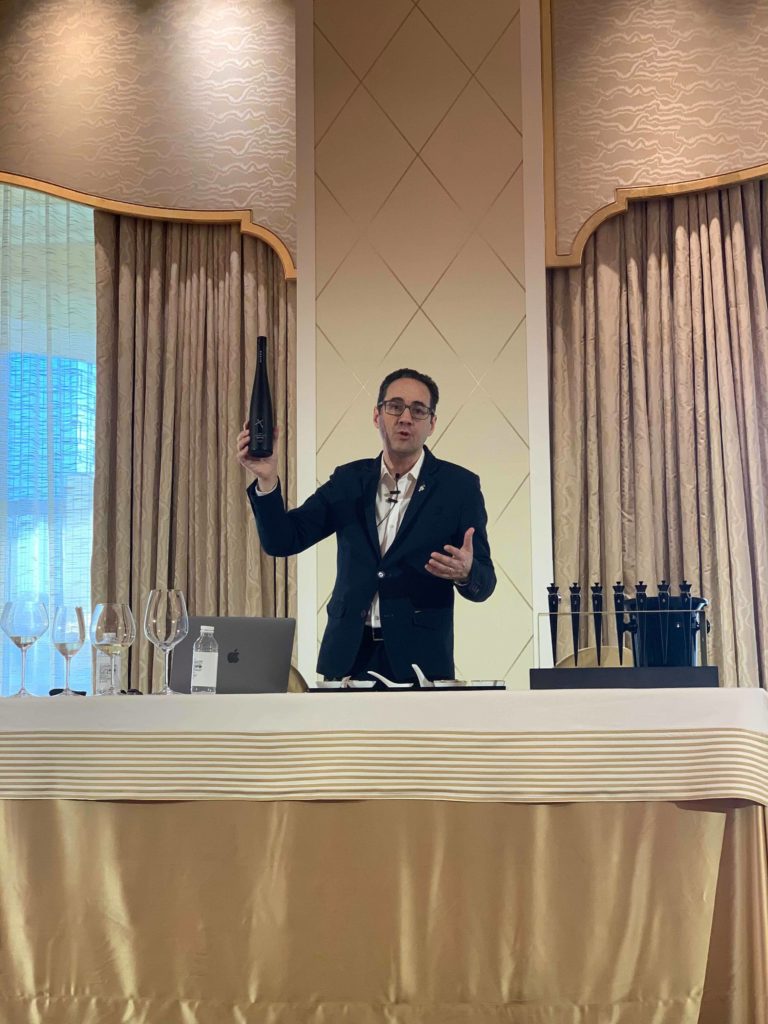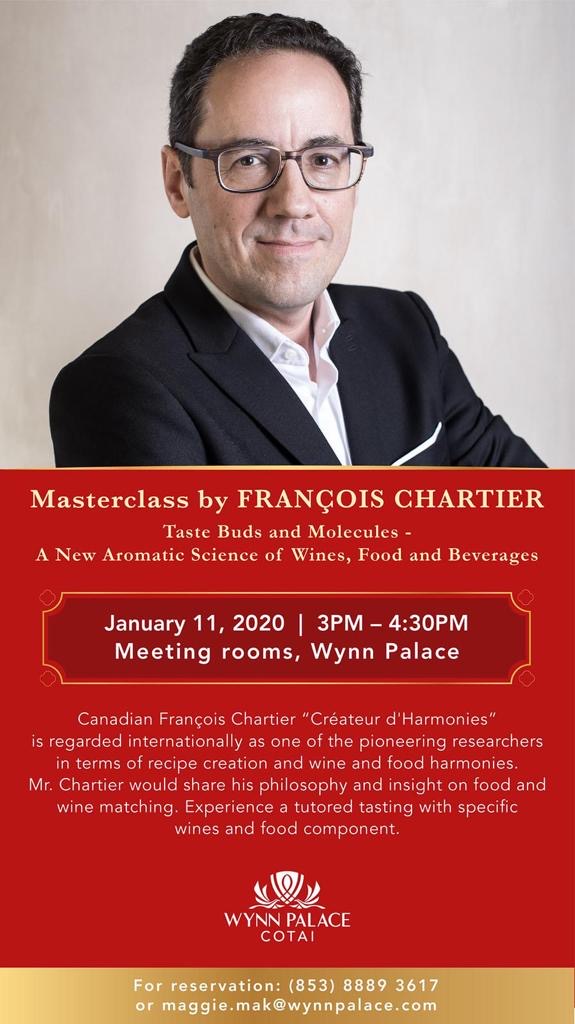 An extraordinary evening in an exceptional place!
The Wynn Palace Cotai is the hotel that has received the most 5-star ratings in the world from the prestigious Forbes Travel Guide. Offering 1,700 rooms and nine luxury restaurants, the Palace was a magnificent setting for this unique dinner. Before the meal, François Chartier gave a masterclass on his science of aromas, with a world premiere tasting of the two new sakes from Tanaka 1789 X Chartier ; Blend 001 Junmai Nama-zume 2018 and Blend 002 Junmai Daigingo Nama-zume 2018. The gala dinner, also hosted by our creator of harmonies, proved to be an excellent way to move from theory to practice! 1 + 1 = 3 more than ever!
Links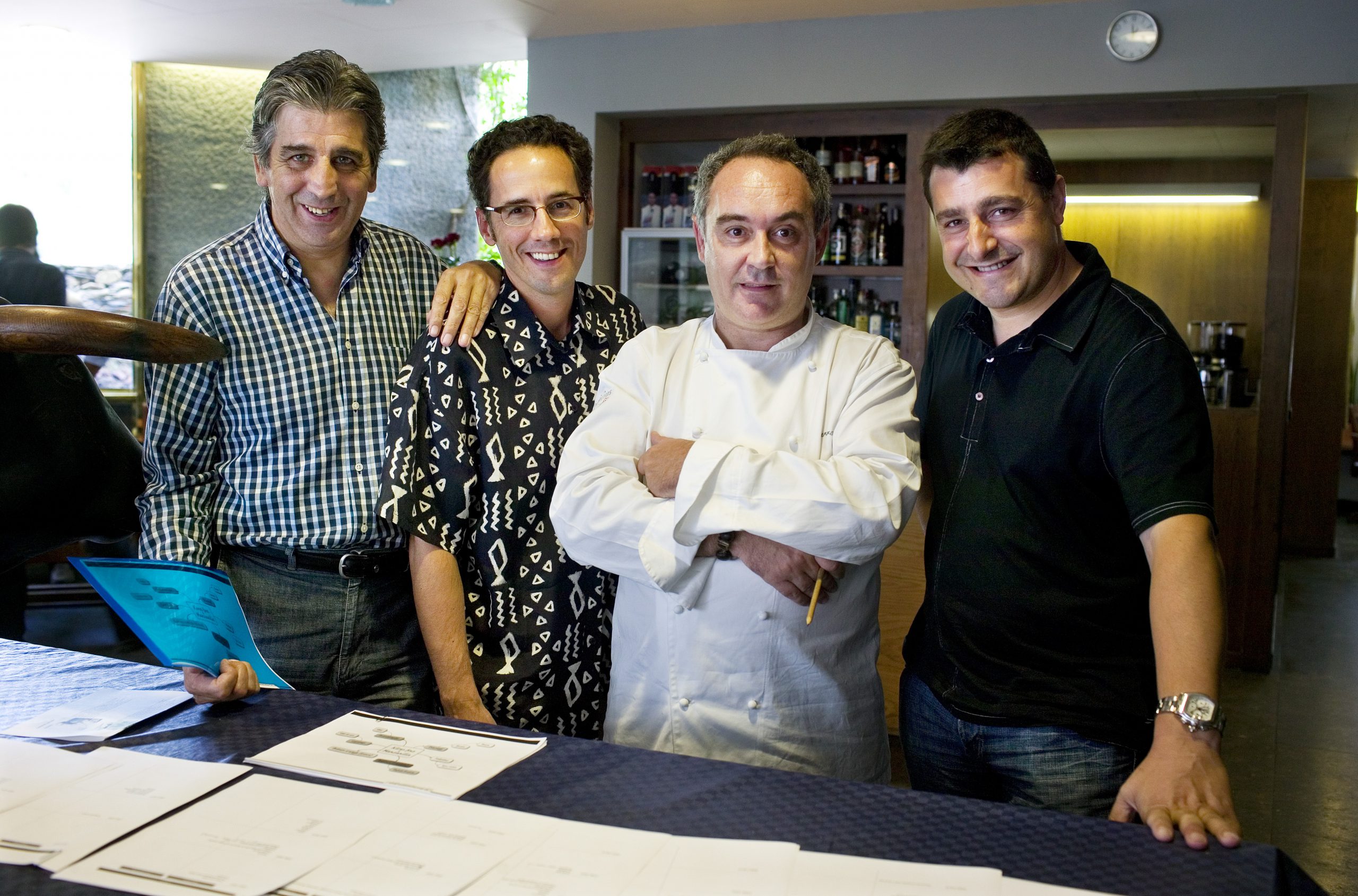 In June 2008, François Chartier was invited by the two partners of the legendary Catalan restaurant elBulli, Ferran Adrià and the late Juli Soler, to lead a private masterclass and share his aromatic science of molecular harmonies. Designed for the entire kitchen and dining room team of elBulli (crowned Best Restaurant in the World five times), this marks the beginning of an intimate collaboration with this Mecca of world gastronomic creativity.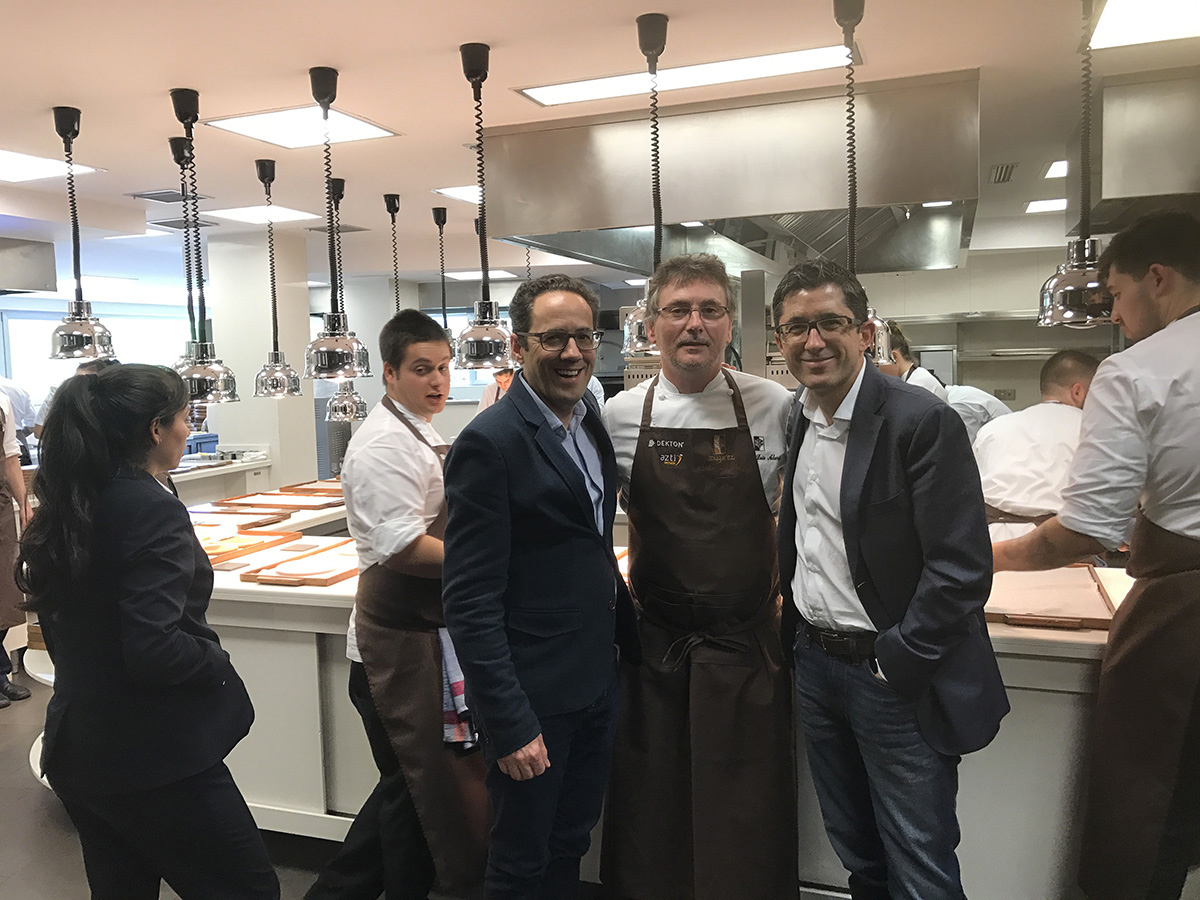 Chartier's aromatic science has been called on to help prepare the 20th anniversary menu of the Mugaritz restaurant. With its hugely talented chef Andoni Luis Aduriz, Mugaritz ranks seventh in the 2019 "World 50 Best Restaurants".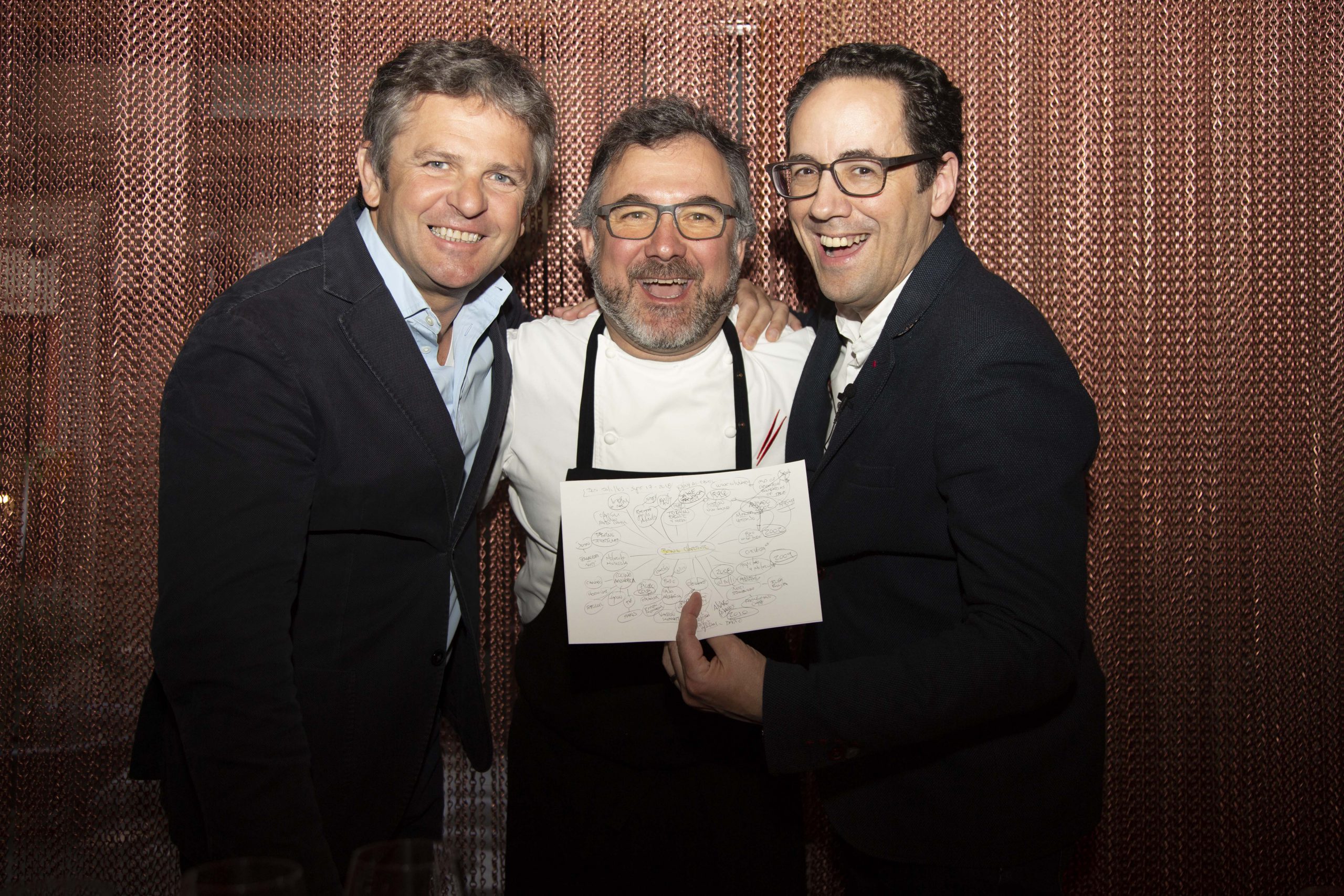 To mark the 10th anniversary of Barcelona's Michelin-starred restaurant Dos Palillos, Albert Raurich and the sommelier Tamae Imachi, co-owners of this creative restaurant, has decided to create a series of 12 special gastronomic events and invite his friends each month to cook a meal with him at his establishment, including François Chartier. Albert Raurich therefore tasked Chartier with developing a menu inspired by his science of molecular harmonies, thereby celebrating the 30-year aromatic career of the Quebec "Créateur d'harmonies".