François Chartier wines at Casse-croûte Jerry Ferrer
It is for the chef Jérôme Ferrer, and for his restaurants Jerry Ferrer, Casse-croûte du terroir by Europea that François Chartier created three wines: Le Rouge, Le Blanc and Le Rosé Chartier du Casse-croûte du terroir.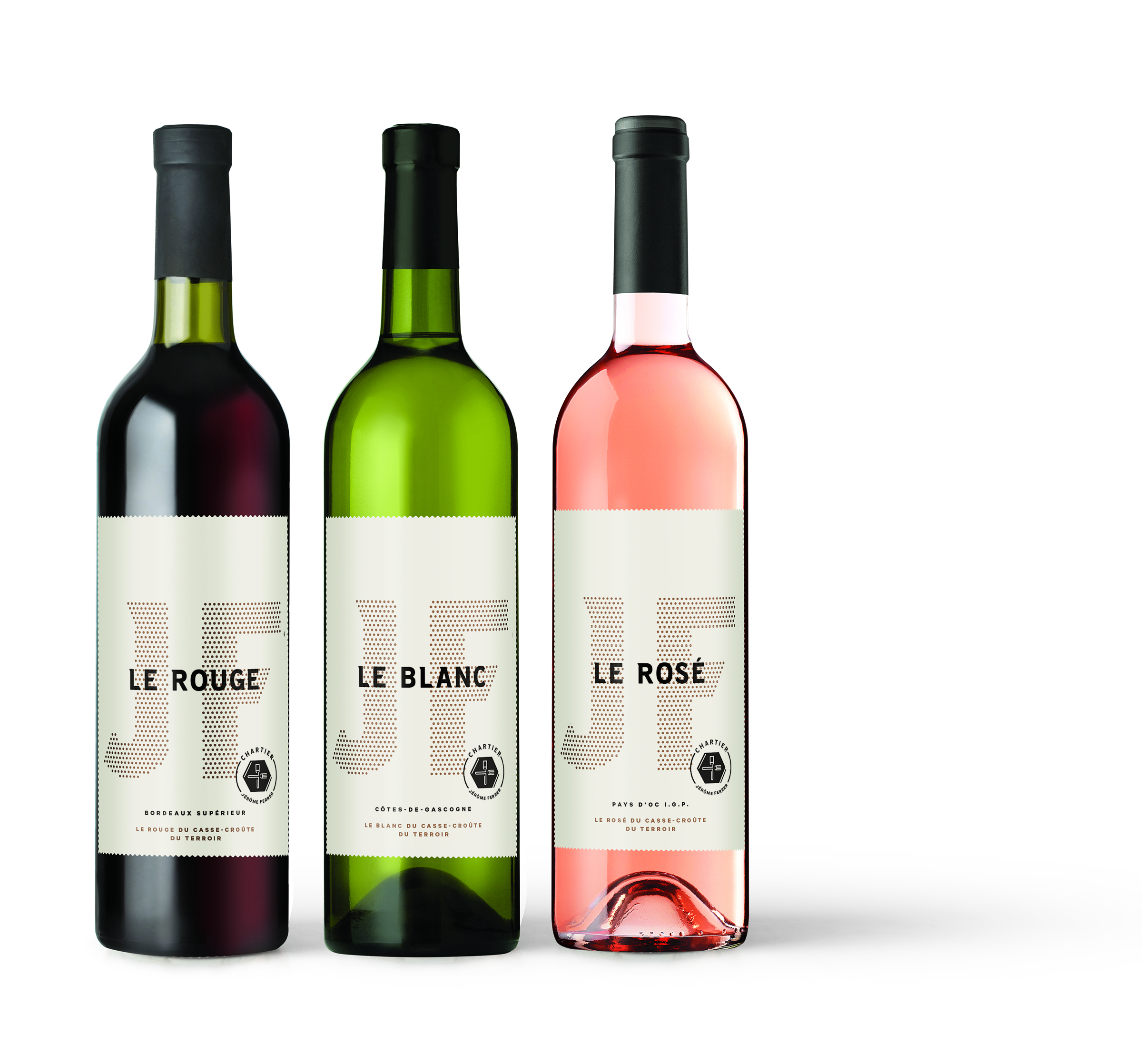 Jérôme Ferrer's cuisine, François Chartier's wines
To create harmonies with his generous and gourmet cuisine: Le Rouge du Casse-croûte du Terroir 2012. This wine is overflowing with flavours, ample, with an almost velvety texture enhanced by a beautiful natural freshness and sustained by extra-fine tannins, marked by a long roasted red berry finish. 
Ideal with his lobster rolls: Le Rosé du Casse-croûte du terroir 2016. This rosé is fragrant, dense, complex and velvety at the same time.
In perfect harmony with fried fish and seafood à la carte: Le Blanc du Casse-croûte du terroir 2015. Very fragrant, with a profile that is at once exotic and expressive.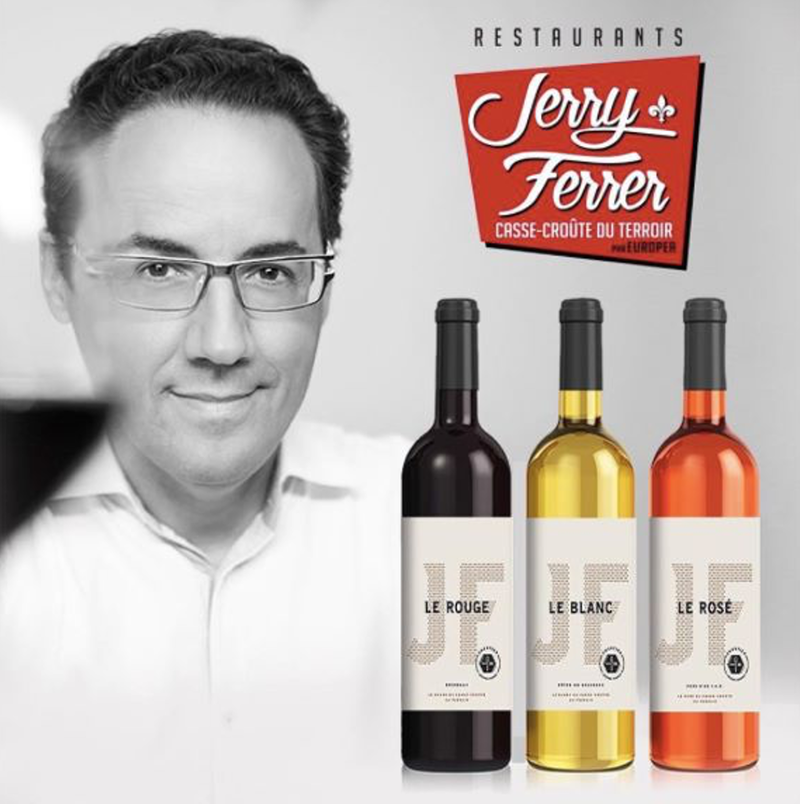 On the premises or for take-out
At Jerry Ferrer's, it is possible to order at the counter or for take-out. It is also possible to take advantage of the table d'hôte formula with table service in the evening. Chartier wines take on their full meaning and blend harmoniously with Jérôme Ferrer's signature dishes.
These three privately imported labels will be sold exclusively in Jerry Ferrer establishments across Quebec.