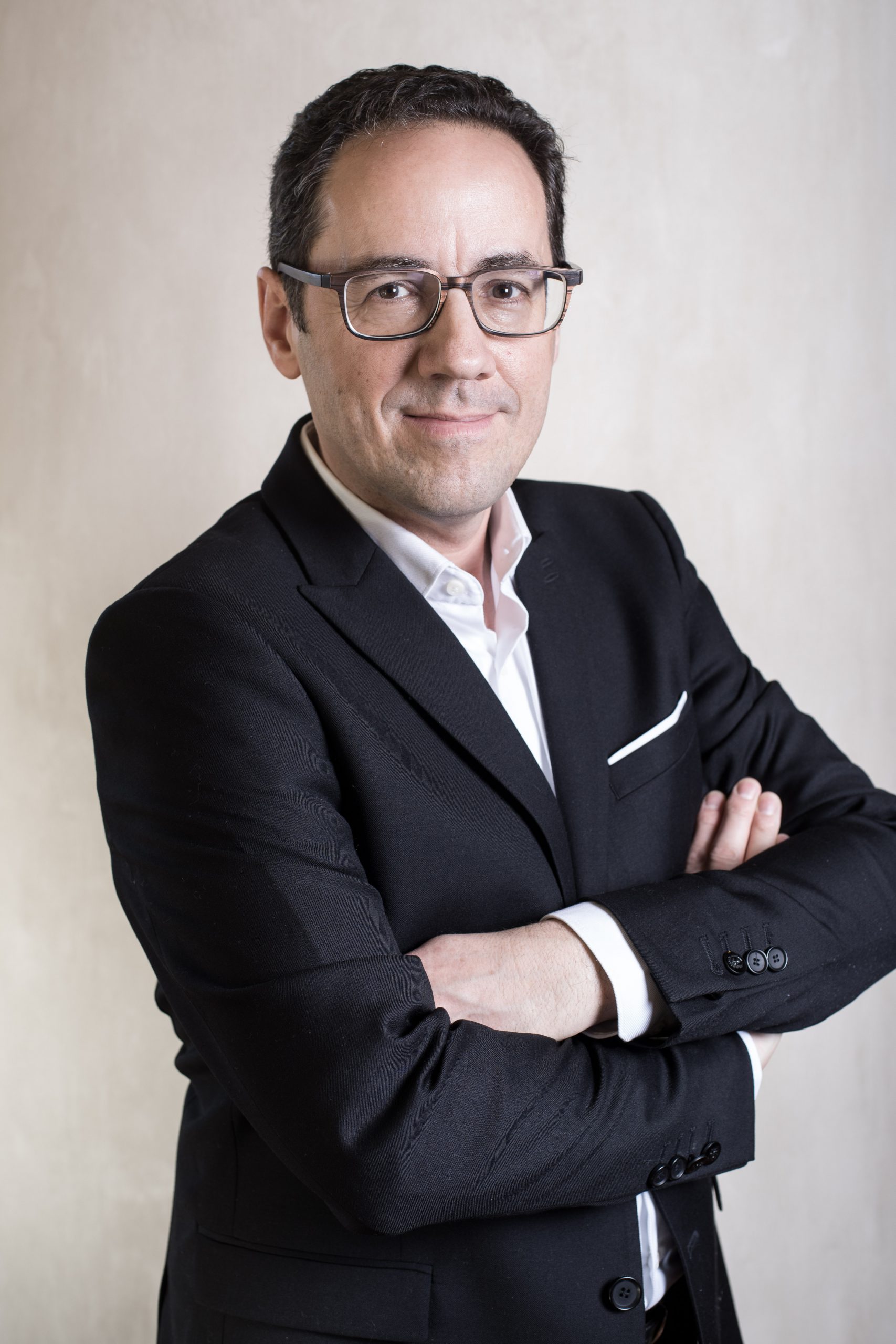 CHARTIER
CRÉATEUR D'HARMONIES
BARCELONE – MONTRÉAL – PARIS – TOKYO
François Chartier has been on an aromatic quest since the late 1980s to understand the impact of aromas in our daily lives, more specifically in the world of gastronomy, wine and beverages. The Quebec native has been living in Barcelona since 2016, with his wife and partner, sommelière Isabelle Moren (see Chartier Team). A sommelier, cook, columnist, author, researcher, consultant, trainer and lecturer, he has had a unique and brilliant career.
Today, François Chartier is an advisor on the research committee for the new SONY AI Gastronomy project in Tokyo, and "Master Blender" at one of the country's oldest sake breweries, Tanaka Shuzo; his first sake Tanaka 1789 X Chartier will be launched worldwide in the spring of 2020. He has been a member of the board of directors of the International Society of Neurogastronomy at the University of Kentucky College of Medicine and UK HealthCare since 2015.
Since 2017, he has also been developing multiple projects in Japan, with his partner Isabelle Moren, and their collaborator Nicolas Roché (see Chartier Team), around his aromatic science. Since 2018, SONY Music Solution, in Tokyo, has been the Quebecer's agent as Chartier's business development representative in Japan. For the record, this same music giant was the agent of starred chef Joël Robuchon on Japanese soil for over 25 years. Sony Music's presence in the world of gastronomy is therefore not a first!
His exceptional track record places him in a class of his own, as no international gastronomy professional has ever achieved what this creator of harmonies has achieved to date: winner of the prestigious title of Best Sommelier in the World (Sopexa Grand Prix 1994 in french wine and spirit), he also won the prize for Best Cookbook in the World, twice, in 2010 in Paris (with Taste buds and Molecules) and 2016 in China (with L'Essentiel de Chartier), and Best Wine and Food Pairing Book in the World, in 2013 in Paris (with Papilles pour Tous!).
His passion led him to follow his own path by bypassing some of the rules of his profession. In 2004, he literally created a new science: that of "Molecular Harmonies", based on the potential for aromatic synergy between foods – which has redefined haute cuisine –, as well as between foods, wines and different beverages. In doing so, he successfully explained and deepened the impact of aromas on the world's gastronomic heritage, as well as the harmony between food and wine and other drinks such as sake and beer.
In 1996, François Chartier received the coveted Mérite de la Restauration Award from the Quebec Ministry of Tourism for his contribution to the emancipation of the sommelier and restaurant industry in Quebec. In 2008, he was awarded the title of chevalier de l'Ordre national du Québec, the highest distinction awarded by the Quebec government.
Since then, he has never stopped developing his aromatic science and is considered a world expert in aromas. Famous American wine critic Robert M. Parker Jr. describes François Chartier as "a pure genius". At the same time, renowned chef Ferran Adrià of elBulli (named the world's best restaurant five times) calls him "the number one flavor expert".
Numerous collaborations
François Chartier is consultant in aromatic science, which leads him to help create recipes inspired by his aromatic science for some of the world's most celebrated chefs. These include Ferran Adrià, of the famous elBulli restaurant (from 2007 to 2009), with whom he had collaborated to develop more than 60 recipes that were served at this iconic restaurant; Andoni Aduriz, of the Mugaritz restaurant (in the Top 7 of the 50 Best Restaurants in the World), with whom he worked to create the 20th anniversary menu in 2018; Albert Raurich (Ferran Adrià's right-hand man at elBulli for 11 years), of the Michelin-starred Barcelona restaurant Dos Palillos, where he was invited to help create the menu for the 10th anniversary of this innovative restaurant, while at the same time celebrating the 30th anniversary of Chartier's aromatic quest; and Stéphane Modat, of the Fairmont Le Château Frontenac in Quebec City, his best friend with whom he collaborated in writing 5 aromatic recipe books and developed more than 1500 aromatic recipes over the years.
In 2019, he was commissioned by the Consul General of D.O. Cava in Catalonia to carry out a scientific analysis of the molecular profiles of the different types of cava (sparkling wines from Catalonia and Spain). He subsequently used his aromatic science to create an international map of the possible harmonies between cava and the different cuisines of the world. The result of his research was unveiled in February 2020 at Barcelona Wine Week, at a press conference and tasting that was very well attended by the specialized media. He will be travelling the world to share his discoveries in aromatic masterclasses designed by his team and D.O. Cava.
François Chartier also makes his expertise available to partners like Cacao Barry. Since 2014, he has been collaborating at various levels with the world's largest high-end chocolate manufacturer, applying the precepts of his aromatic science to the world of chocolate. This includes laboratory research work, masterclasses around the world, and the creation of new recipes, in collaboration with Cacao Barry's master chocolatiers and ambassadors. This productive partnership continues to inspire new innovative projects.
Chartier: creator of wines, beers, sakes
Wines – Since 2009, François Chartier has been using his experience and knowledge to produce his own wines in Europe (France, Italy and Spain), selected and blended for gourmet pleasures. His is a unique approach and a continuously refined savoir-faire, surrounded by various partners. Chartier wines are authentic and they respect the signature of each appellation. They were an immediate hit when they were launched by Quebec's SAQ in 2013 and are now sold in other Canadian provinces as well as in Spain and will soon be available in Japan.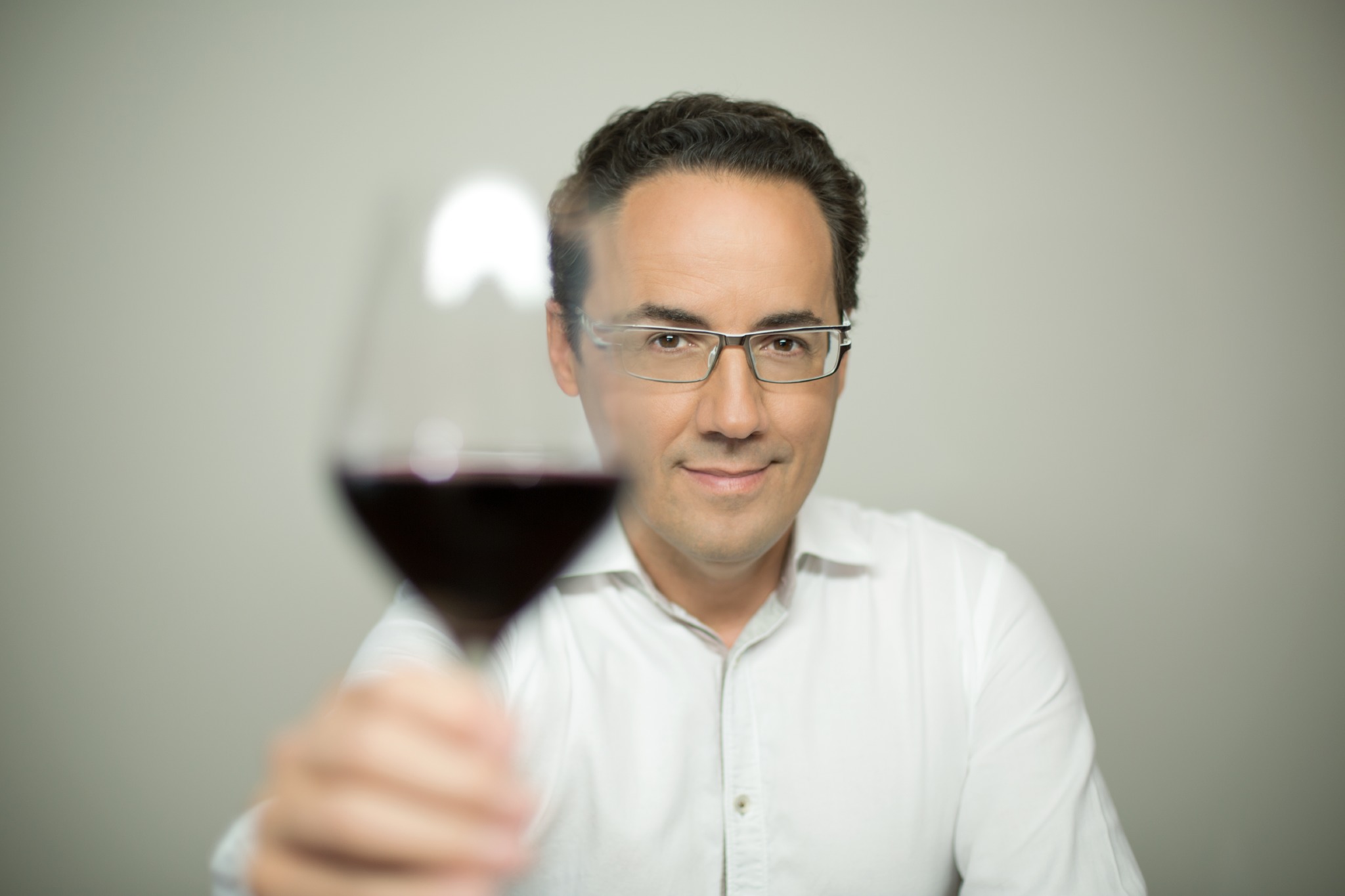 The "créateur d'harmonies" also makes wines for select customers, including Jérôme Ferrer's restaurants. The Montreal-based chef wanted to propose his customers wines in perfect harmony with the dishes offered in some of his restaurants. François Chartier has also created wines for the restaurants at the Fairmont Le Château Frontenac in Quebec City. Finally, Sobey's (IGA), the most important chain of grocery stores in Canada, invited him to create a new line of wines for food pairings. He did so with the same brio and success.
Beers – In March 2014, Glutenberg, a rising star among Montreal microbreweries, launched its Gastronomy Series, a new project in partnership with François Chartier. The concept of seasonal beers is inspired by Chartier's book Taste Buds and Molecules and his aromatic science and is instilled by fine cuisine and developed for the table. The line of beer includes Impérial Sotolon, Saison Froide, Solérone d'automne, Lapsang d'automne and Myrcène de glace. Three of the five beers were awarded the prestigious title of Best Innovative Beer in the World at the World Beer Cup Awards, that with only gluten-free beers!
François Chartier's latest aromatic project will be unveiled in Barcelona in October 2020: the gastronomic beer Damm by Chartier, inspired by his science and developed in collaboration with the leading Spanish beer brand Damm, which had created a gastronomic beer in 2008 with chef Ferran Adrià: Inédit.
Sake – Because François Chartier is represented in Japan by SONY Music for business development, he has been regularly visiting Japan since 1995. It was during one of those stays that he discovered the world of Japanese sake and became passionate about its richness and diversity. Since 2017, he has been "Master Blender" at one of the country's oldest sake breweries, Tanaka 1789 Shuzo, founded in 1789. The brewery decided to name a new line of hand-crafted sakes elaborated by Chartier Tanaka 1789 X Chartier. The first of this new series of hand-crafted blended sakes will be launched worldwide in the spring of 2020.
A hard worker with multiple awards
In 1994 he won the prestigious Best Sommelier of the World award (Grand Prix Sopexa 1994, Paris, in wines and spirits of France). Ever since then, this aromas specialist has never stopped innovating and relentlessly pursuing his research.
After publishing 26 books, he released the first results of his research in molecular harmonies in his world bestseller Papilles et Molécules (Taste Buds and Molecules), launched in 2009. It has been published in many languages since then. This book was awarded Best Cookbook in the World in the Innovation category at the Gourmand World CookBook Awards 2010 in Paris.
In 2012, Chartier published the collection of four aromatic recipe books Papilles pour tous!, inspired by Chartier's aromatic science, with his accomplice chef Stéphane Modat, from Quebec City's Fairmont Le Château Frontenac. Together, they have created more than 1,500 recipes over the years (collected in five books in all). The Papilles pour tous! collection won the top prize in the best wine and food pairing category at the Gourmand World CookBook Awards in 2013. That same year, Chartier and Modat created and co-hosted the culinary show Papilles, which aired on Télé-Québec. It was also broadcast in 125 French-speaking countries via TV5 Monde.
Finally, in 2015, the book L'Essentiel de Chartier was published, the result of the last six years of Chartier's aromatic research since Taste Buds and Molecules was published. The book won the award for the Best Cookbook in the World, in the Innovation category at the Gourmand World CookBook Awards held in China in 2016. This book has since been translated into Spanish (under the title La Cocina Aromática, Edición planeta Gastro).
It is worth noting that François Chartier also inspired filmmaking in 2013 with the documentary Le nez. It was launched in Quebec, then in France under the title L'Odorat, followed by a launch in English-speaking countries, on Netflix, under the title The Empire of Scents. This documentary was directed by KIM NGUYEN, who was nominated for an Oscar in 2013 for another film, Rebel. The documentary highlights the work and passion of François Chartier by retracing his aromatic quest that revolutionized the world of gastronomy.
 In 2018, François Chartier developed a new creative concept inspired by his aromatic science, Smell to See Picasso. Presented as part of the exhibition Picasso's Kitchen at the Picasso Museum in Barcelona, this sensory adventure offers visitors an enhanced experience in the artist's universe.
OFFICES: CHARTIER « CRÉATEUR D'HARMONIES »
BARCELONE (Head office): Passeig de Gràcia, 61, 3º1ª, 08007 Barcelona, Espagne
TOKYO: (Okura Prestige Tower) GLION Co. Ltd. (Tokyo Office) 2-10-4 Toranomon, Minato-ku, Tokyo, Okura Prestige Tower 9F, 107-0052, Japan
PARIS: 3, rue du Colonel Moll – 75017 Paris, France
MONTREAL: 1101 – 7075, Boul. Gouin Est, Montréal, Québec, Canada H1E 5A8
Over the years, François Chartier the "Créateur d'harmonies", has had the opportunity to meet countless high-level professionals who have helped him along the way. Here, he introduces us to his small team of gifted individuals who are committed to developing new projects and making his work better known through their passion, competence and dedication.
In 2019, François Chartier created a scholarship program for sommeliers attending his Alma Mater, L'École Hôtelière des Laurentides (EHDL). Another way for the generous "créateur d'harmonies" to contribute to the success of the next generation of sommeliers.
François Chartier's professional and charitable involvement extends to many spheres of activity. He is deeply committed to the SOMM360 project team, a unique networking and continuing education concept that aims to offer high-level knowledge and training to sommeliers around the world, some of whom have earned the coveted title of "World's Best Sommelier".