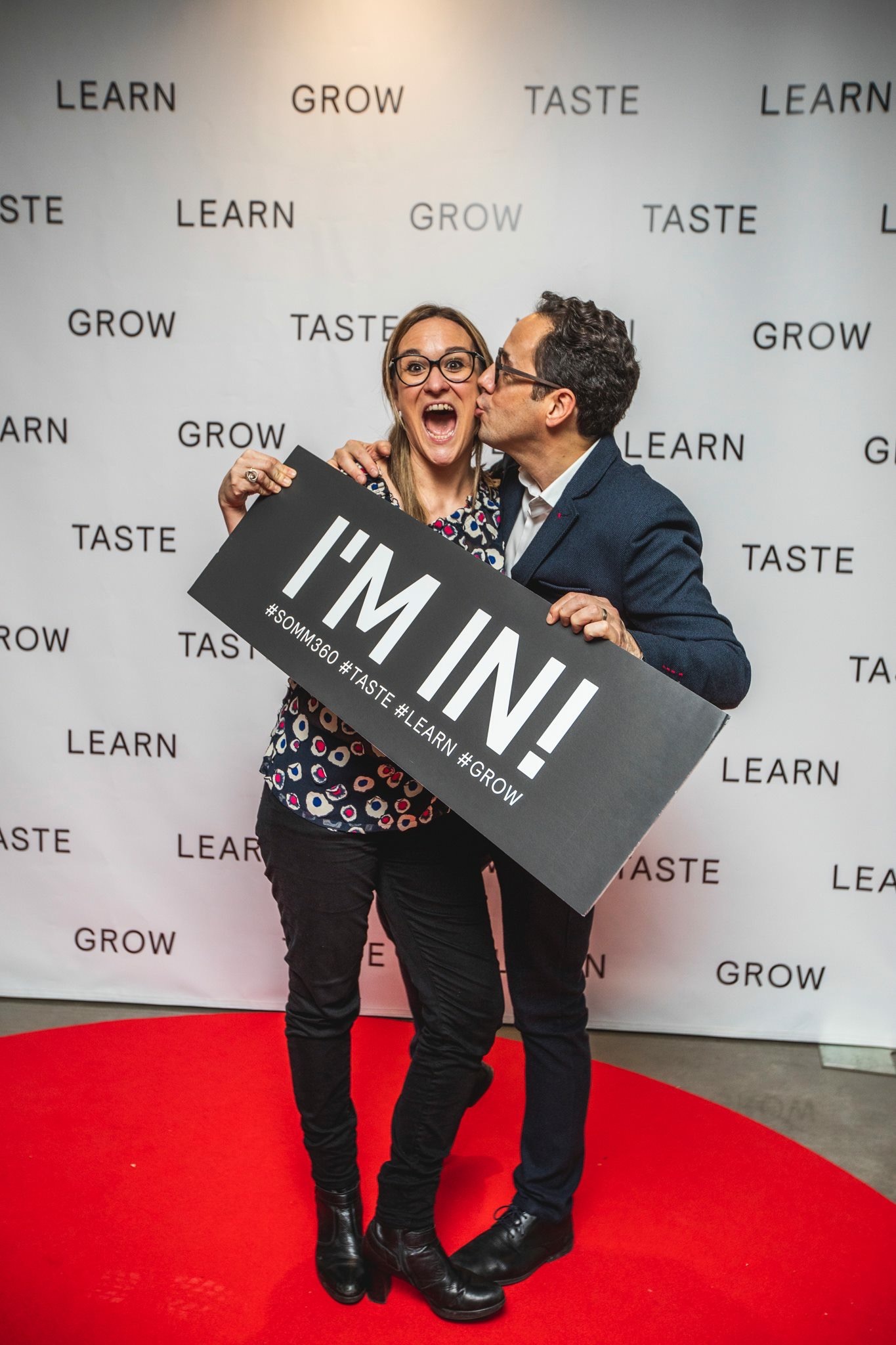 A Quebec entrepreneur and a great wine lover trained in both sommellerie and hotel management, Vincent Lafortune created a unique concept in 2018: SOMM360. This international platform is designed for sommeliers in search of perfection and is based on continuing education, privileged contacts between industry professionals and on training for competitions.
Advisory Committee and Conferences
François Chartier is a member of SOMM360's Advisory Board, along with top professionals such as sommelier and winemaker Rajat Parr, sommelier, columnist and World Vice Champion Sommelier (Tokyo 2013) Véronique Rivest, as well as consultant and trainer Jesse Becker MS.
It should be noted that Chartier himself has been one of the emblematic figures of the world sommelier community since 1994, when he won the Best Sommelier of the World competition in Paris (Sopexa Grand Prix International).
As part of the SOMM360 Congress held in Montreal in November 2018, Chartier also presented numerous master classes, various conferences and collaborated on thematic training sessions. He is also involved in SOMM360's series of worldwide training tours that is stopping in several cities, such as the one held in New York in 2019.
More information: https://magazine.somm360.com/pure-creativity 
Beating Covid-19 with a unique platform for SOMM360
To help sommeliers to continue their training and apprenticeship despite the difficult context imposed by Covid-19, Vincent Lafortune had the idea of magnifying the concept of SOMM360 based on the advice of François Chartier. He also made it a unique international web platform of education and learning for sommeliers.
Chartier has enthusiastically agreed to become one of the major partners of this educational platform using three different and complementary approaches. First, he will share his aromatic science of molecular harmonies. Secondly, he recently created a new range of sakes in Japan in partnership with the Tanaka Shuzo brewery, and convinced Wakana Tabata, the executive director of the Tanaka 1789 X Chartier sake project, to become involved by creating an educational virtual space dedicated to sake on the SOMM360 platform.
Collaboration with the SOMM360 Support Fund
Finally, François Chartier will also collaborate in the creation of the new SOMM360 Support Fund for sommeliers from around the world. For Chartier and his Japanese partners, the idea is a natural extension of their new sake project, which is particularly dear to his heart and which was unveiled in a world premiere at the SOMM360 Montréal conference in 2018.
After having developed a successful first experimental 2017 sake vintage, Chartier gave a world premiere tasting to the 300 sommeliers gathered in Montreal for SOMM360. The idea came to him to get even more involved by taking advantage of the world market launch of the first SAKÉ Tanaka 1789 X Chartier, Blend 001 Junmai Nama-zume 2018.
François Chartier and Wakana Tabata are therefore proud to announce their collaboration in the creation of the new SOMM360 Support Fund for sommeliers around the world. Wakana Tabata is a key partner for Chartier, as she is both Vice-President of GLION GROUP, Executive Director of the Tanaka 1789 X Chartier project and owner of the Tanaka Shuzo Brewery.
Teaming with Wakana Tabata, Chartier has decided to offer a percentage of the money collected from the sale of each bottle of the first Tanaka 1789 X Chartier Blend 001 2018 sake to be marketed in the fall of 2020 will be donated to the new Sommelier Support Fund created by the SOMM360 organization. François Chartier is pleased with this commitment, just as he is proud to be a member of the executive committee and to work closely with the president and founder of SOMM360, Vincent Lafortune.
Full details of this new fund will be announced shortly on the web somm360.com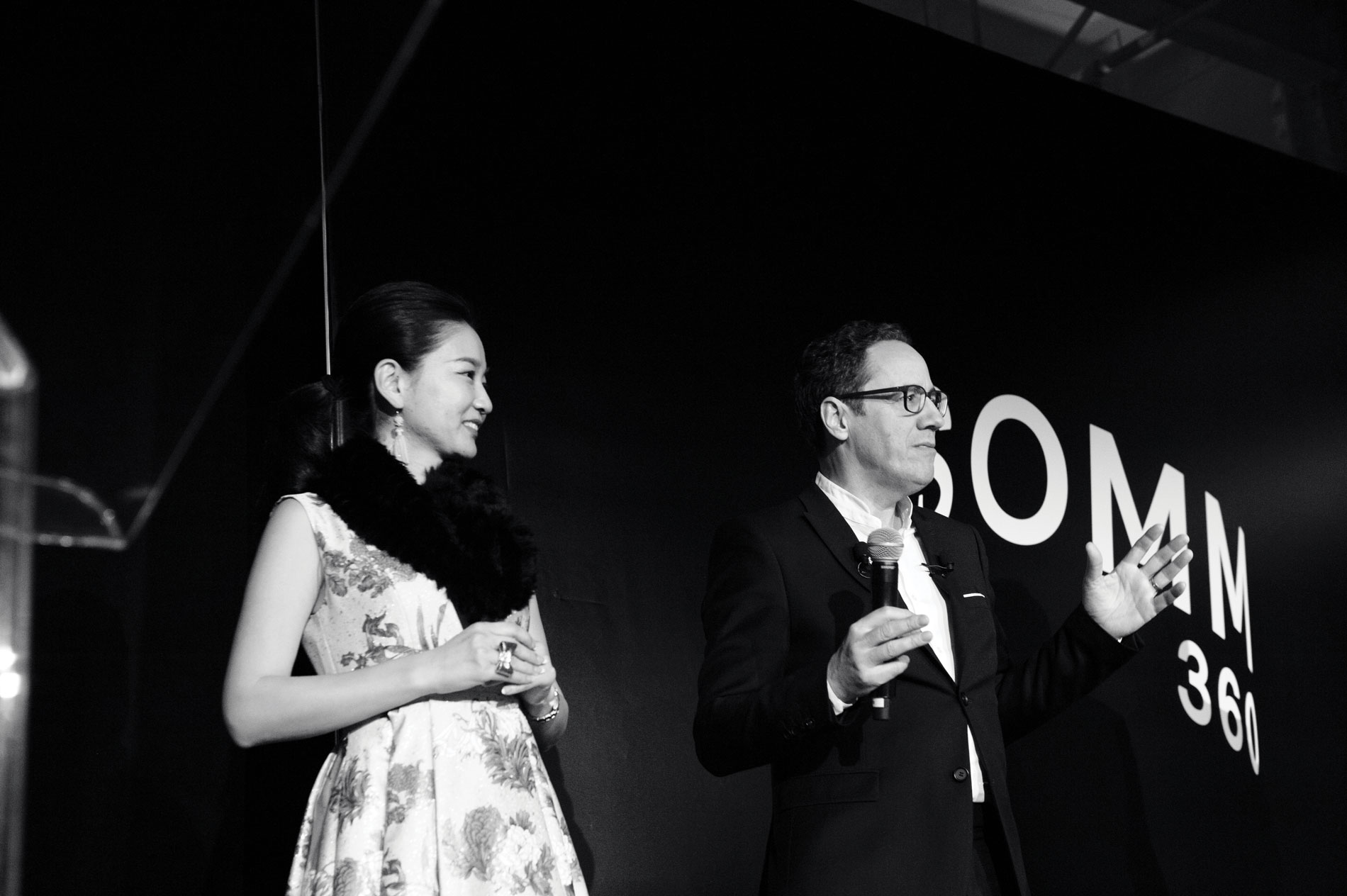 Over the years, François Chartier the "Créateur d'harmonies", has had the opportunity to meet countless high-level professionals who have helped him along the way. Here, he introduces us to his small team of gifted individuals who are committed to developing new projects and making his work better known through their passion, competence and dedication.
In 2019, François Chartier created a scholarship program for sommeliers attending his Alma Mater, L'École Hôtelière des Laurentides (EHDL). Another way for the generous "créateur d'harmonies" to contribute to the success of the next generation of sommeliers.
To sum up François Chartier's universe is to describe a rich and abundant career that touches on science as much as it does on gastronomy or the creation of new alcohols. Not to mention unique partnerships with the world's great chefs, scientists, and producers!