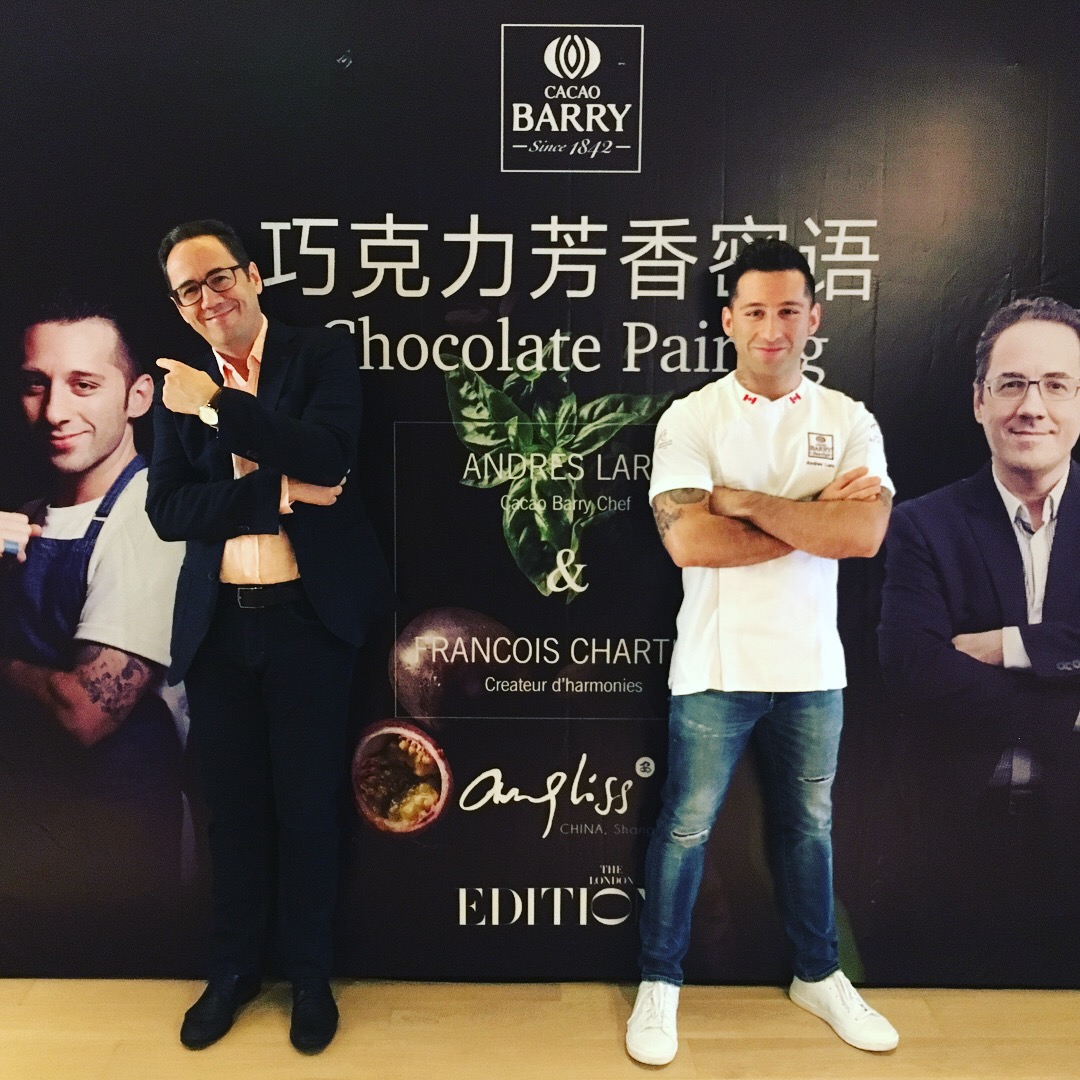 Whether it involves laboratory research work and masterclasses around the world, or helping to create new recipes with master chocolatiers, many of them Cacao Barry ambassadors, the collaboration between François Chartier and Cacao Barry continues to grow and evolve.
The beginnings
The complicity between François Chartier and Cacao Barry began in late 2014 with Le Grand Défi des chefs Chartier Ribera Del Duero et Cacao Barry. This competition, designed and organized by Chartier, was attended by some 60 of Quebec's top chefs. The task was simple: to create a savoury meal using Cacao Barry Plantation and Cacao Barry Origin chocolate lines, inspired by the aromatic profile of François Chartier's Spanish red wine Ribera del Duero.
The event was a great success and culminated on March 15, 2015, with a final in front of an audience at the Salon international des vins et spiritueux de Québec.
The conference that changed everything
In June 2016, Cacao Barry asked François Chartier to lead a masterclass explaining his aromatic science to its Gourmet segment team as well as to its ambassadors, the chief chocolatiers of the 21 Cacao Barry Chocolate Academies around the world.
François Chartier decided to offer them a conventional oral lecture, but with a hands-on segment and a tasting session using five "aromatic tables." Chartier explains: "Each table had a specific chocolate, surrounded by all the ingredients that share the same molecules as the chocolate." The créateur d'harmonies encouraged these high-level specialists to experiment with different combinations of flavours and aromas. He also wanted the chocolatiers to put his aromatic science into practice, opening up new horizons for them.
A regular collaboration
This first unique encounter was received with such enthusiasm that Cacao Barry then offered François Chartier the opportunity to give lectures all over the world. The latest collaboration began in October 2016 at the Wine and Culinary International Forum in Barcelona. Chartier gave a seminar entitled Wines for Chocolates-Chocolates for Wines (https://www.cacao-barry.com/en-OC/chocolate-wine) accompanied by Ramon Morató, Cacao Barry's creative director, who lives in Barcelona.
Chartier's science at the service of Cacao Barry chocolates
At the same time, Cacao Barry asked François Chartier to analyze the 28 chocolates in its Origine line using his aromatic science in the laboratory. They wanted him to identify the dominant aromatic molecules and prepare a list of foods and drinks that were complementary. The goal was to provide pastry chefs and chocolatiers around the world with a real toolbox, an endless source of inspiration for new creations. After months spent in the laboratory, François Chartier delivered the fruit of his research in the spring of 2017. This document can be consulted online. https://www.cacao-barry.com/en-OC/cocoa-cacaocollective/creativity-kits/francois-chartier-science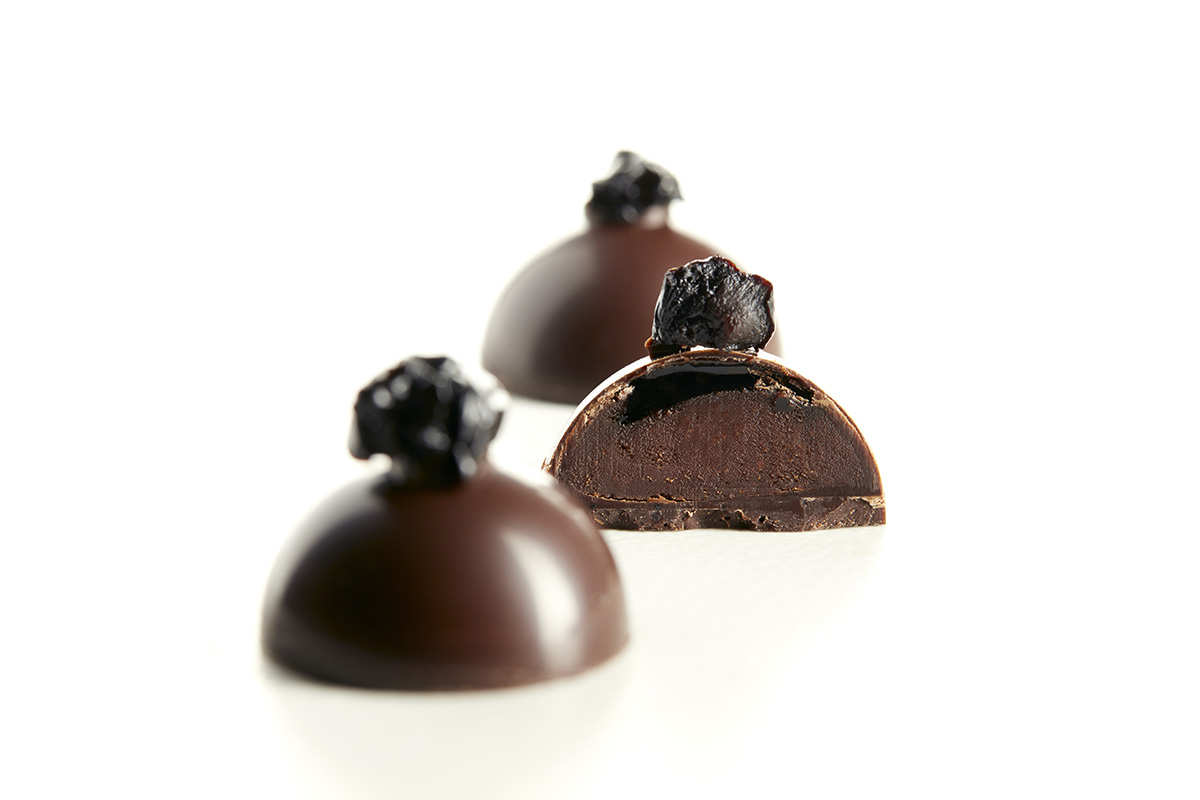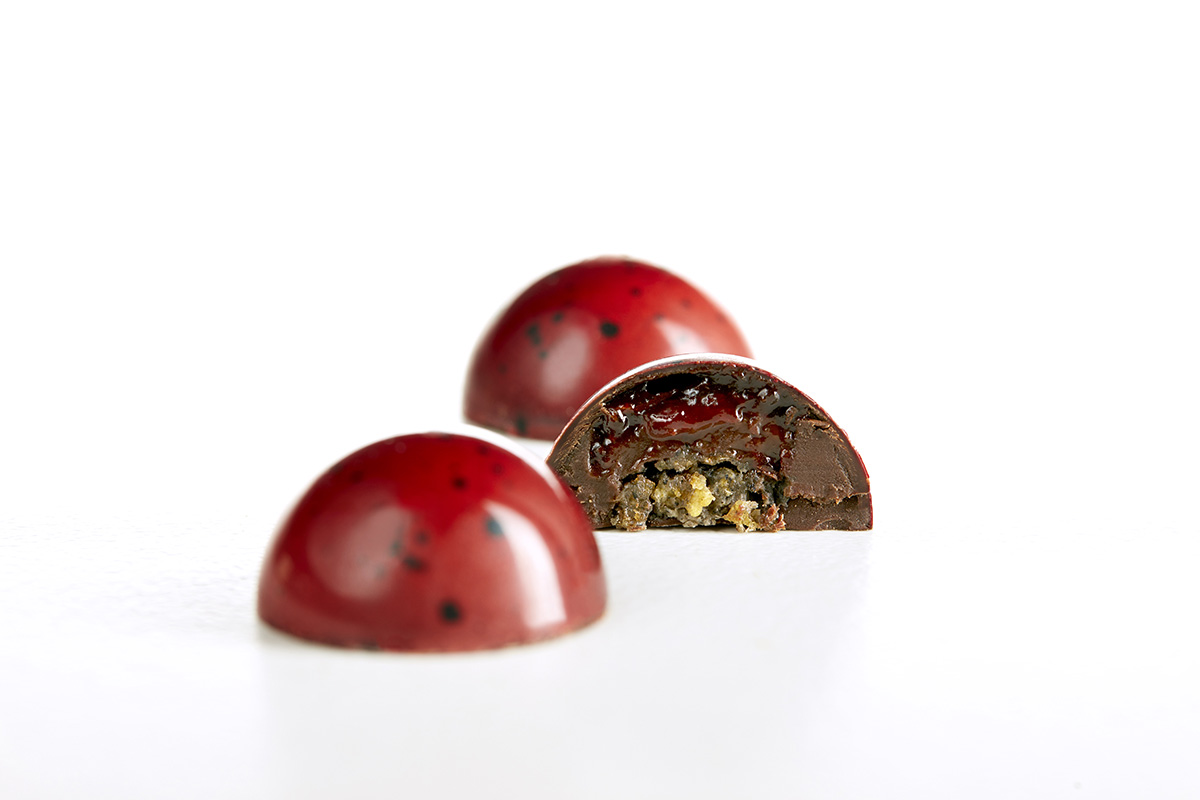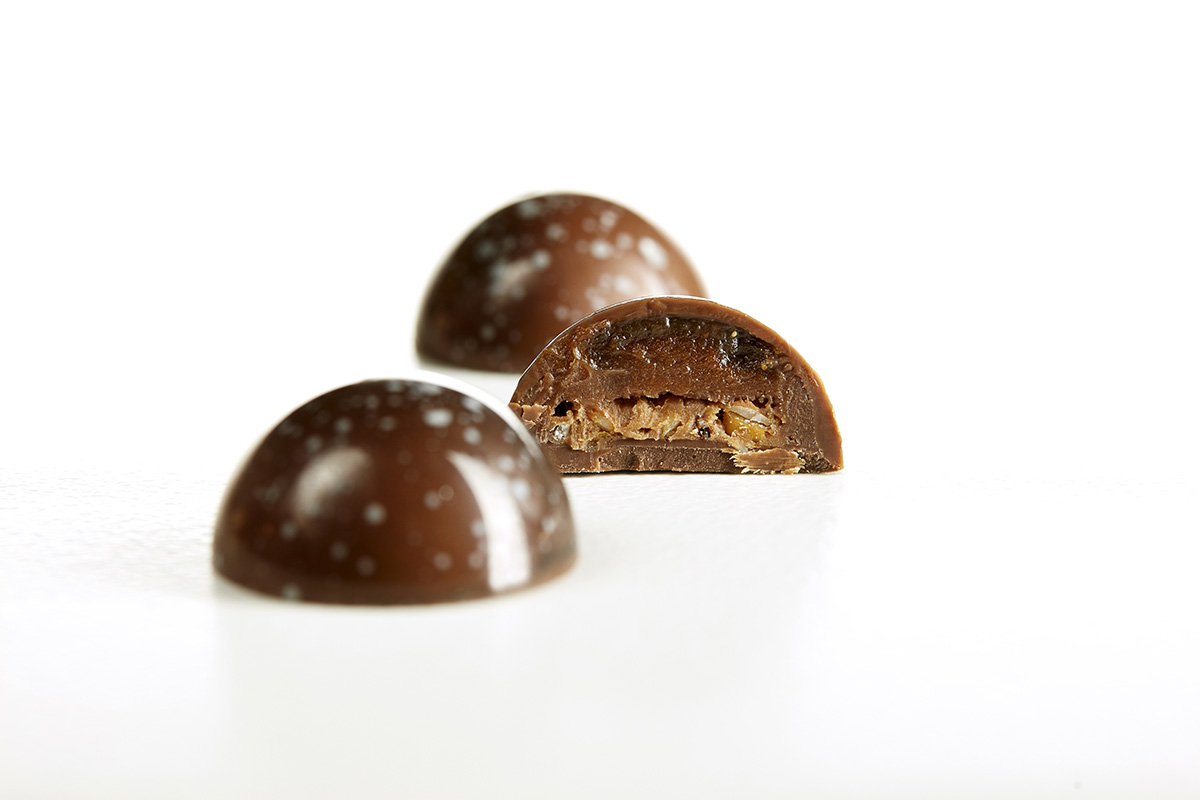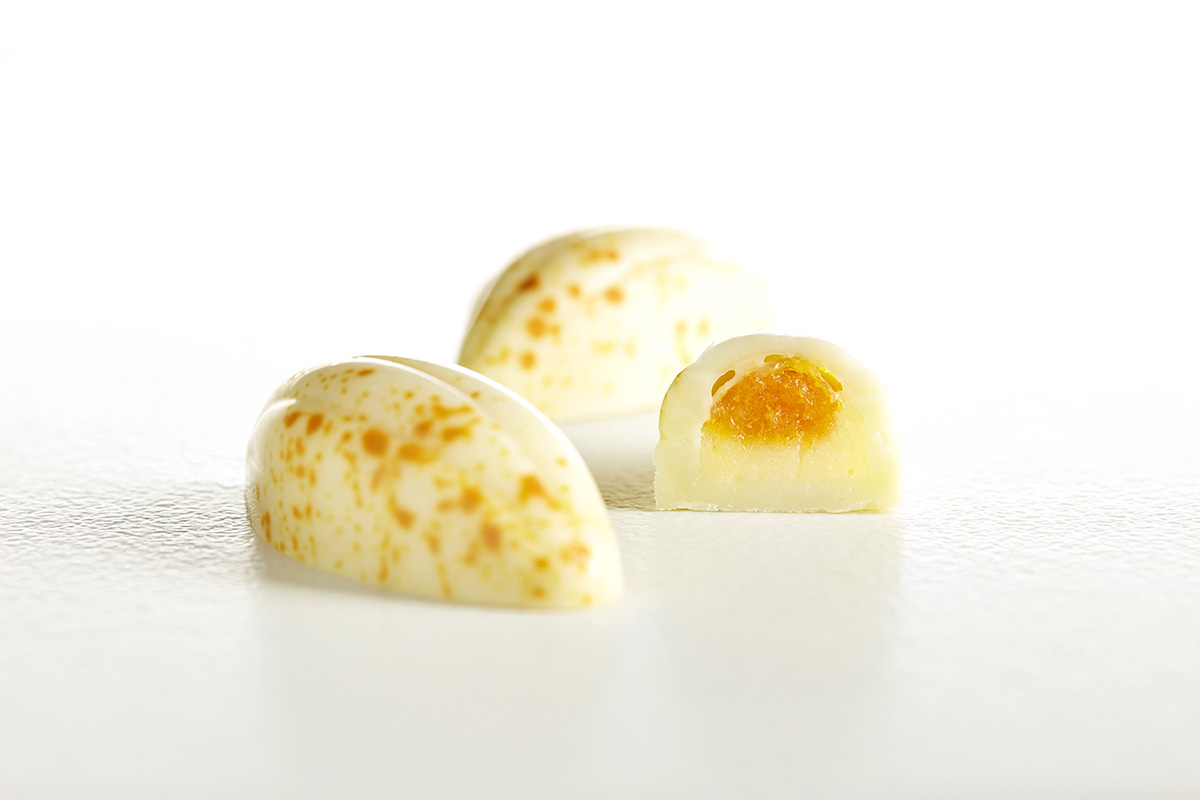 Conferences in the four corners of the world
Once he completed his research, François Chartier's Cacao Barry conferences got off to a flying start. Among them: Los Angeles,  Shanghai, Tokyo, Montréal, Chicago, Paris, Milan, Barcelone, Londres. Each of these events included a masterclass with a hands-on session about the aromatic tables. Our aroma specialist also offered tastings of chocolates created especially for the occasion, working in partnership with chocolate chefs from the country he visited.
Along the way, François Chartier was able to collaborate with some of the world's best chocolate professionals. These included Mélissa Coppel in the United States, Nicolas Dutertre in Montreal, the highly creative Andrès Lara, Asia-Pacific Regional Chef for Cacao Barry, and Philippe Bertrand, in Paris (Meilleur ouvrier de France and one of the great creative minds at Cacao Barry).
Alongside Philippe Bertrand and Ramon Morató, François Chartier presented the results of his aromatic science to l'Association internationale Relais Desserts during an international seminar held in Yssingeaux, in the Haute-Loire. "Yssingeaux is a major centre for the transmission of artisanal pastry know-how in France," recalls François Chartier. "There were only big names in the room, including Pierre Hermé. It was a beautiful moment."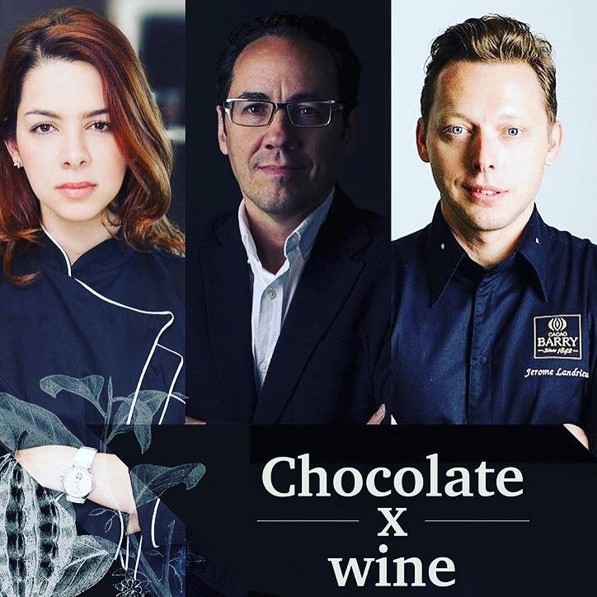 A unique collaboration with master chocolate makers
François Chartier has also been commissioned by Cacao Barry to analyze the chocolates from their Or Noir collection, created by each of the 21 master chocolatiers selected for the final of the World Chocolate Masters 2020. An advantage which, combined with their talent, know-how and creativity, could make the difference in the highly coveted World Chocolate Master title race, a five-event competition with the final to take place in 2021.
New collaboration: WholeFruit Chocolate
In July 2020 Cacao Barry commissioned Chartier once again, this time for the revolutionary WholeFruit Chocolate Project, which Chartier has scientifically analyzed, as he did for Cacao Barry's other 28 origin chocolates as well as for the equally innovative new Ruby chocolate from Barry Callebaut. Aromatic mappings of these chocolates will thus be produced, based on Chartier's aromatic science of molecular harmonies, which will allow us to know the optimal ingredients and beverages to cook and harmonize them. WholeFruit chocolate is a fruity chocolate created 100 % with the fruit of the cocoa tree. It comes in two versions: WholeFruit Bold (pure cocoa) and WholeFruit Milk (100 % pure cocoa fruit and milk).
Coming soon
Other major projects are in the works, notably in Japan (still secret) and for the World Chocolate Masters 2021.
For more information on the collaboration between François Chartier and Cacao Barry:
D.O. Cava became the first appellation to ask an expert in aromatic science to demonstrate the many possibilities for food pairings with its wines. Another unique experience for François Chartier that allows him to push his research and expertise even further!
A look back two of the "life-changing events" that would propel Montreal-born Barcelona resident François Chartier into the world of elBulli. This unique mecca of culinary creation now embodies a research and innovation centre, invaluable to all great chefs and observers of world gastronomy.
Daring as always, François Chartier was called to Japan to revolutionize the world of sake, becoming, since 2017, "master blender" of one of the oldest sake breweries in Japan.