TEAM OF CHARTIER WORLD LAB
CHARTIER
CRÉATEUR D'HARMONIES
BARCELONA – MONTREAL – PARIS – TOKIO
François Chartier has been on an aromatic quest since the late 1980s to understand the impact of aromas in our daily lives, more specifically in the world of gastronomy, wine and beverages. The Quebec native has been living in Barcelona since 2016, with his wife and partner, sommelière Isabelle Moren (see Chartier Team). A sommelier, cook, columnist, author, researcher, consultant, trainer and lecturer, he has had a unique and brilliant career.
Today, François Chartier is an advisor on the research committee for the new SONY AI Gastronomy project in Tokyo, and "Master Blender" at one of the country's oldest sake breweries, Tanaka Shuzo; his first sake Tanaka 1789 X Chartier will be launched worldwide in the spring of 2020. He has been a member of the board of directors of the International Society of Neurogastronomy at the University of Kentucky College of Medicine and UK HealthCare since 2015.
Since 2017, he has also been developing multiple projects in Japan, with his partner Isabelle Moren, and their collaborator Nicolas Roché (see Chartier Team), around his aromatic science. Since 2018, SONY Music Solution, in Tokyo, has been the Quebecer's agent as Chartier's business development representative in Japan. For the record, this same music giant was the agent of starred chef Joël Robuchon on Japanese soil for over 25 years. Sony Music's presence in the world of gastronomy is therefore not a first!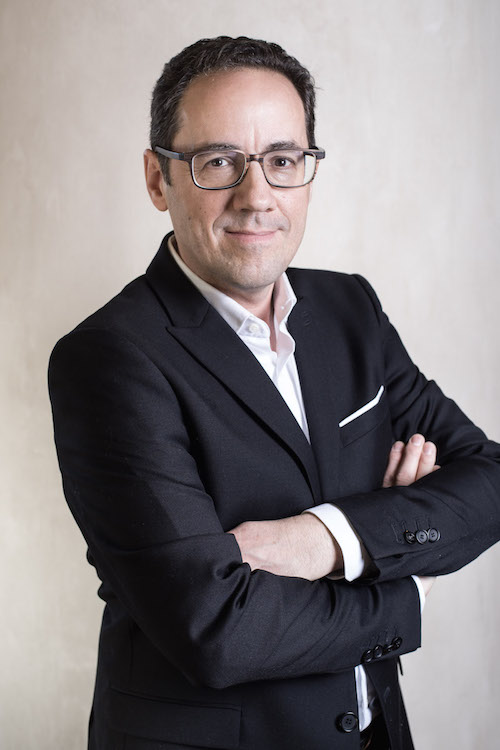 Isabelle Moren
Partner "Chartier créateur d'harmonies" and Sommelier
After having worked in all areas of the restaurant business, from sommelier to director/manager for 20 years in France, the United States, the United Kingdom and Spain, I can say that most of my experience was acquired in the luxury hotel business (5 stars). This includes restaurant and wine service, cellar management and staff training.
Another step in my career has taken shape since I became the associate of the "Créateur d'harmonies" François Chartier (who is also my husband). This Canadian, who won the prize for the best sommelier in the world at the Sopexa Grand Prix in Paris in 1994 and the prize for the best innovative cookbook in the world twice with Papilles et molécules (Taste Buds and Molecules) and L'Essentiel de Chartier is also the creator, since 2004, of the aromatic science of "molecular harmonies".
Since 2017 we have been developing together many types of aromatic projects that promote François' formidable new aromatic science all over the world. Namely, we are working in Japan with one of the oldest sake breweries, Tanaka 1789, where we have been involved since 2018 as "master blenders" of the new Tanaka 1789 X Chartier line of sakes. We are also consultants in Tokyo for the new SONY AI & Gastronomy project. In Spain, we work in partnership with the D.O. Cava and with the great wine producer Alvaro Palacios.
I have a vast experience in the winegrowing-winemaking sector (my first passion) that goes beyond sommelier work, with a WSET level 3 in wines and spirits, and a perfect mastery of the science of François' molecular harmonies. In addition, I am fluent in four languages (French, English, Spanish and Catalan).
NICOLAS ROCHÉ
Collaborator in the development of Aromatic Projects/Sommelier
I entered the world of gastronomy via École hôtelière of Dinard, in Brittany (2009).
I then consolidated my knowledge in the world of restaurants and sommellerie by working, in various French establishments, including Philippe Faure Brac's Bistro du sommelier in Paris (Best Sommelier in the World 1992) and at the Table des frères Ibarboure in Bidart. I have also worked in various international establishments, including the Copthorne Hotel (4 stars) in Qingdao, China, and the Guarda Golf Hotel (5 stars) in Crans Montana, Switzerland.
Back in France in 2014, I took over the management of the oldest Parisian restaurant, the iconic Lapérouse. A historic house dating back to 1777, with three reception rooms, a dining room and private lounges. Wishing to perfect my gastronomic, wine and linguistic experience, I later chose to move to Barcelona, where I was hired at the Monvinic wine bar, a world-renowned reference.
Later, in 2017, I took over the management of the sommelier's office of the Hotel Sofia (5 stars), in Barcelona. There, I had the chance to meet François Chartier to share the Caja aromática (aromatic box) project (lien web vres texte Caisse aromatique). Later, this collaboration was extended to various aromatic research projects that brought us together in Tokyo, Montreal, Austin, Brussels, Macau, Paris…
At the end of 2019, this collaboration grew more and more and led me to join the team of François Chartier and Isabelle Moren on a full-time basis. The last few months working at their side have allowed me to travel on several continents for various conferences and special events, while increasing my knowledge base. More specifically, we have worked closely together on the production of Tanaka 1789 X Chartier sake in Miyagi, Japan (where I am fortunate enough to be Chartier's right-hand man in the elaboration and blending of Tanaka 1789 X Chartier sake). We are brainstorming together for the Sony AI & Gastronomy project, for which Chartier is a member of the research committee in Tokyo. We have carried out molecular analysis for the D.O Cava and for the wines of the great wine producer Alvaro Palacios. We have created menus and original dishes for various Chartier projects; we have analyzed the chocolates of Cacao Barry, a company for which Chartier is an aroma consultant. I was thus able to acquire a perfect mastery of the science of molecular harmonies from François Chartier.
I am fluent in four languages (French, English, Spanish, Catalan) and I am learning the basics of Japanese. I am always looking for creativity and new knowledge.
+34 657 495 690
nroche@francoischartier.ca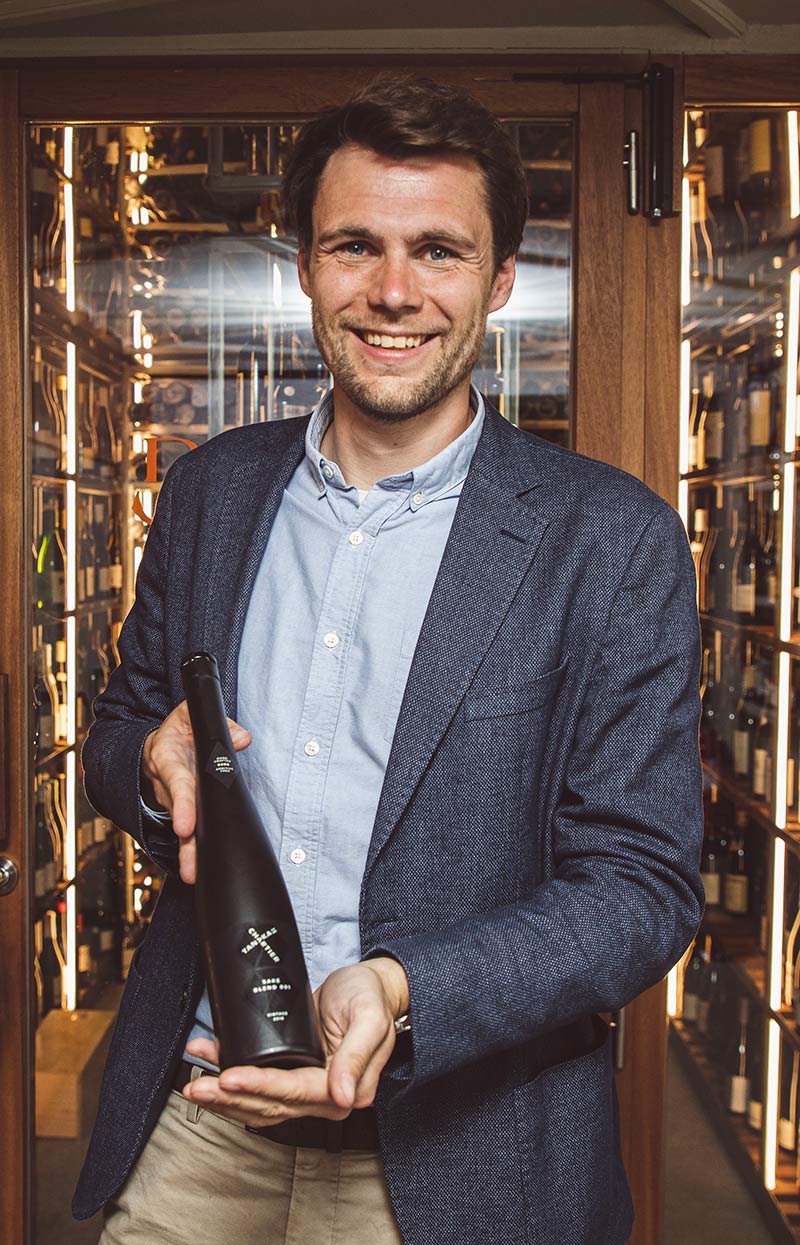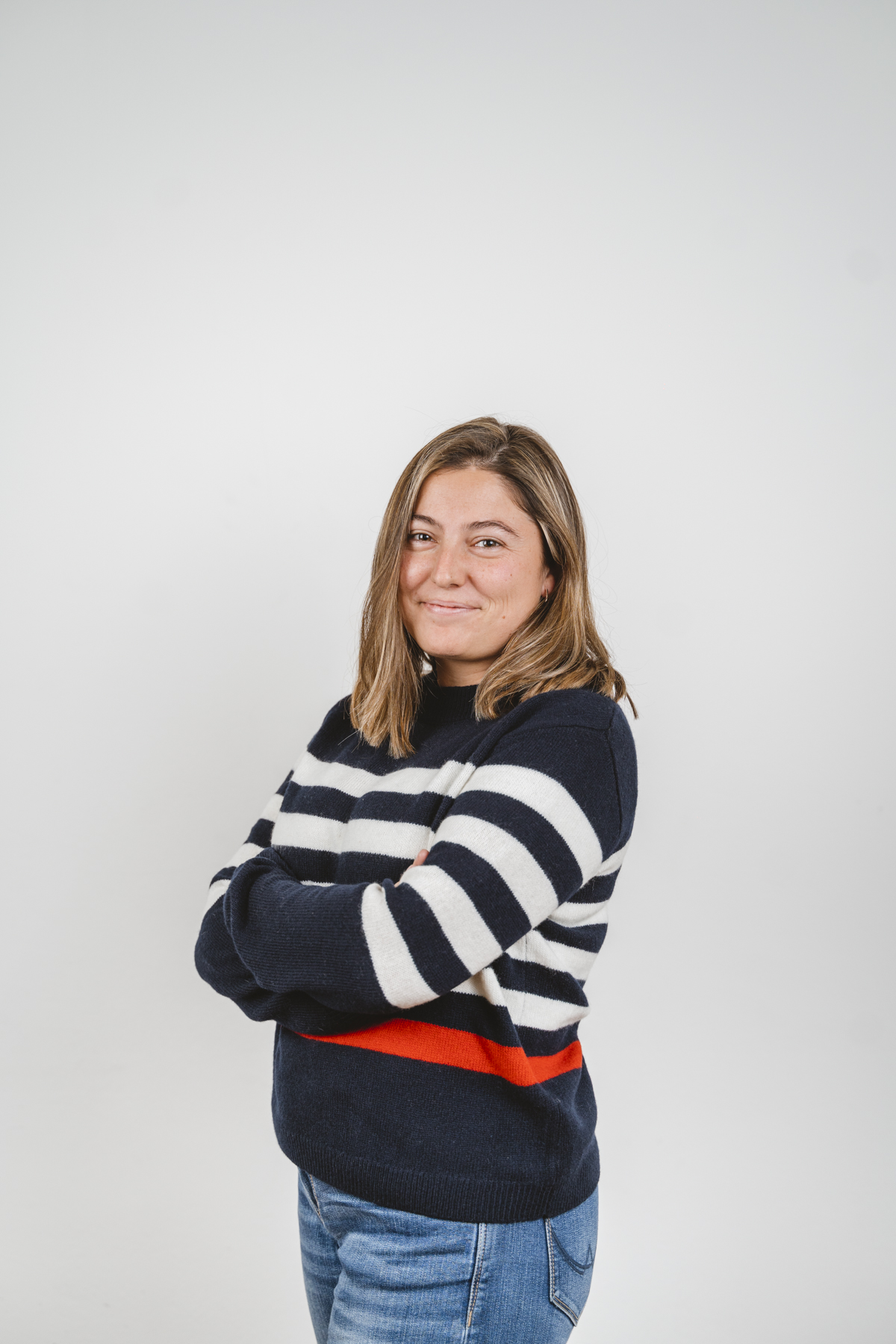 ALBA MARTIN
A graduate in Food Science and Technology (Universitat de Barcelona) and holder of a Master's degree in Fermented Beverages (Universitat Rovira i Virgili), she also holds a PhD in Food and Nutrition on the revaluation of by-products of the wine industry as new ingredients in fermented foods (Group of Wines, Aromas and Food Quality Factors – University of Barcelona). She has experience as a quality and laboratory technician in food production companies and has worked on the Chartier Academy project. She is a member of the Board of Directors of the Associació Catalana de Científics i Tecnòlegs dels Aliments (Catalan Association of Food Scientists and Technologists).
GUILLAUME CATUSSE
Web marketing director
Guillaume started his career in 2007 in Toulouse, France, at X- Prime (now Mirum), one of the largest French digital agencies, as a traffic manager and SEO manager where he was able to work on major international accounts such as Orange, Pierre Fabre and Les Aéroports de Paris.
In 2008, he moved to Montreal, Canada, where he worked at espresso communication (Air France/KLM, Lallemand, Atout France USA) as a web strategist.
In 2012, he founded PADAM.
Big names have trusted him since the founding of PADAM, including Carré Blanc, CSQ, Novartis, Wanted Design New York, forceMAJEURE, Roche.
He was also vice-president and partner of Médialliance, an agency specialized in 360° strategy and media placement in Montreal, Canada (Roche, Sopexa, Government of Quebec, Quebec Bar Association, Actegy Health, Boehringer).
Since 2012, he has had a privileged relationship with François Chartier. From client to friend, they grow professionally side by side. Guillaume is also in charge of the Tanaka 1789 X Chartier sake project.