BARCELONA, NIHONBASHI, DOURO, MONTREAL

The Chartier World LAB, which is intended to be a space for research and creation, is a disruptive, multidisciplinary and inclusive laboratory based on the aromatic science of molecular harmonies.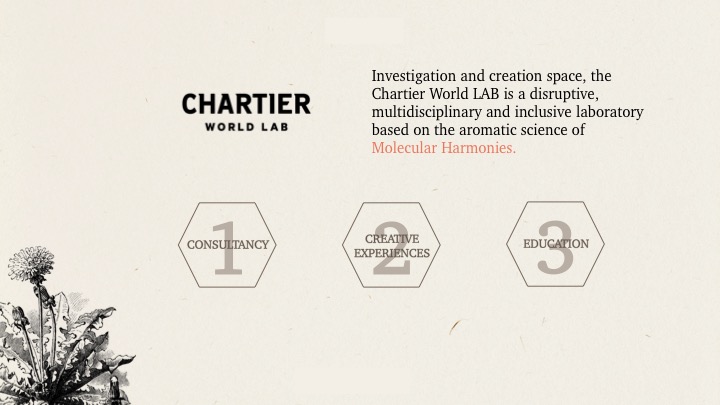 The Chartier World LAB Barcelona specializes in three main areas of molecular harmony analysis, aromatic research and product and event development:
– Molecular analysis: The analysis of products to define their uniqueness and typicity, both in wines and other beverages and in gastronomy, food, and the world of aromas and perfumes.
– Consulting: With more than 35 years of experience in various sectors, Chartier World LAB uses its expertise to assist companies in research and development, as well as in innovation, creativity and communication.
– Experiential: The creation of new experiences in the world of gastronomy, wine, art, culture and new technologies – flavors being a universal and unifying language. -Education: The Chartier World LAB disseminates its research and knowledge throughout the world via private and public masterclasses, as well as through collaborations with various universities and corporations with which it develops projects.