General definition of the aromatic science of "molecular harmonies".
François Chartier created a "new mathematics of taste" in 2002. By combining ingredients dominated by aromatic molecules of the same family, the result is greater than the sum of the parts:
1 + 1 = 3 !
It is a common misconception that the fragrance of a spice or herb is composed of a single aromatic molecule that gives it its specific character. The opposite is true, the aroma of each herb and spice is composed of a cocktail of aromatic organic molecules which, when mixed together, give it its own unique aromatic signature; its aromatic identity, so to speak.
However, some aromatic compounds (molecules) may dominate the others, both in quantity and power, thus providing the main note, as in the case of eugenol for cloves, carvacrol for oregano or thymol for thyme. This dominant character trait in thyme – one of the dominant aromatics in the garrigue of the Midi and the wines made there – allows us to use it, and then to find other ingredients and/or liquids where it dominates, thus conceiving new pairings between foods, and between foods and wines and other drinks.
When two foods and/or liquids sharing one or more dominant aromatic molecules are brought together, the result of their meeting is "more than the sum of the parts". One plus one is no longer two, but three or even four! Thanks to this aromatic science, we are witnessing a "new mathematics of aromas". 
To better understand this gastronomic science, let us take the example of cloves. Of the hundreds of aromatic molecules that make up clove, only one dominates and thus marks its aromatic profile. This is its aromatic identity, so to speak. This molecule, called "eugenol", is also found in Thai basil, red beetroot and cooked mozzarella, as well as in wines matured in oak barrels, more particularly those from Spain made from the Tempranillo grape variety and from the Ribera del Duero, Toro and Rioja designations of origin.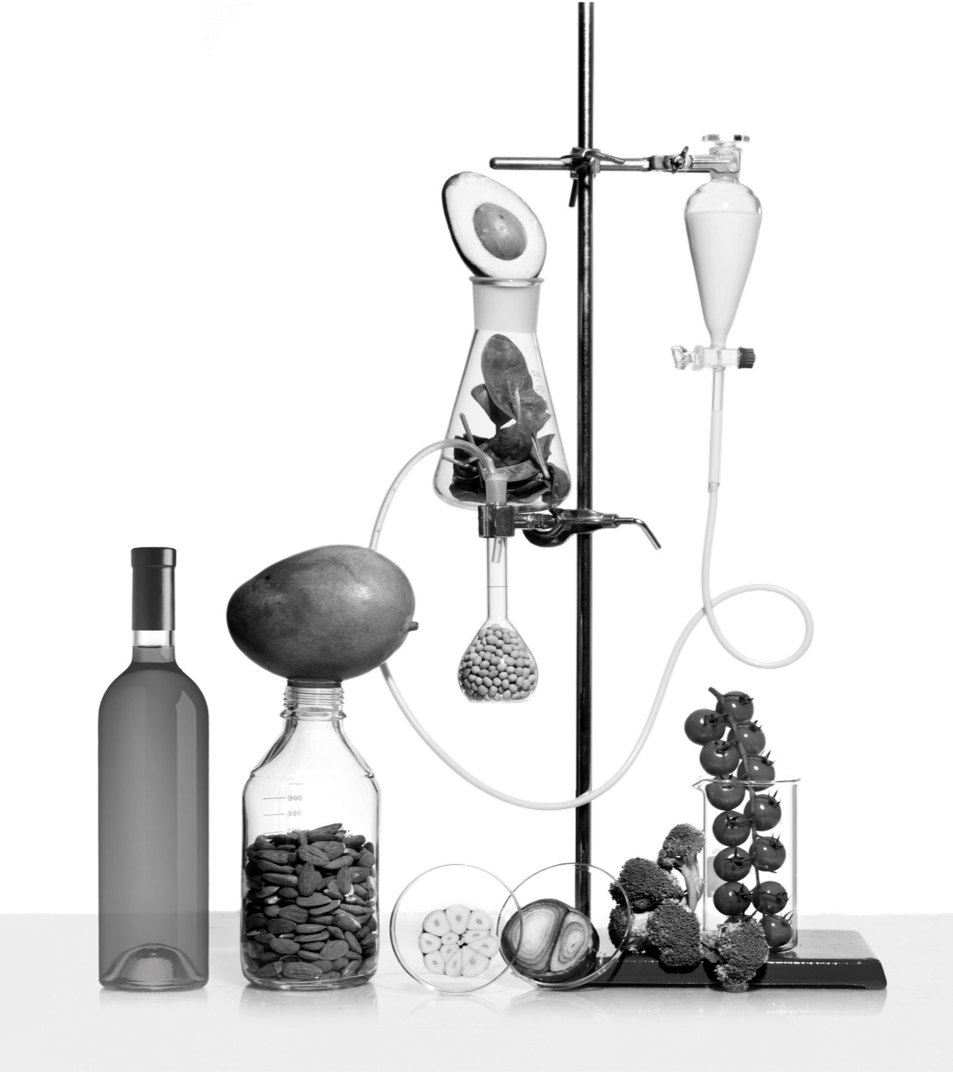 For example, if you cook a dish with red beetroot and Thai basil or cloves, you will obtain the desired "aromatic synergy" effect and a perfect harmony of flavors; the flavor generated by this duo (or trio) of foods with dominant molecules from the same family will be magnified. And if you serve a wine aged in oak barrels, this aromatic synergy between the dish and the wine will be present to an even greater degree. The harmony between food and wine will be successful and will lead you into a perfect harmonic comfort zone.
This aromatic science opens the way to a new understanding of the major impact of aromas (flavor molecules), which demonstrates that the dominant molecules of ingredients are at the very heart of the success of most of the world's gastronomic heritage recipes. This new understanding of flavor science was also demonstrated in 2011 in a study published in the journal Scientific American, corroborating François Chartier's thesis. This study described the impact of the publication of François Chartier's book Papilles et Molécules (Taste buds and molecules in English) (2009, awarded the prestigious prize for Best Cookbook in the World, Innovation category, at the 2010 Gourmand World CookBook Awards in Paris), in which the author explained that it opened up new avenues of culinary creativity by finally taking a scientific look at the foundations of food, wine and beverage pairings based on this new science of aromatics, and detailing why the resulting harmonies work so well.
This aromatic science of molecular harmony can be adapted to the infinite universe of aromas that surround us, starting with gastronomy or the world of beverages, but also that of perfumes or biodiversity, in order to understand the impacts of this biodiversity in the aromas of wine. A world of aromatic harmony where science allows us to understand and cross new barriers to follow and embrace the ecological transition of biodiversity.
Remember: 1 + 1 = 3 
Scientific contributors to the Molecular Harmonies thesis:
Richard Béliveau, cancer researcher and author of several books, including the world bestseller Foods for Cancer;
Dr Martin Loignon, doctor in molecular biology, author of some texts in the works of François Chartier;
Pascal Chatonnet, founder of Excell laboratories and author of two doctoral theses on the impact of aromas in wines.
All three of them agreed with François Chartier's aromatic thesis and worked with him from 2006 onwards so that it could be published in 2009.
This thesis was also enriched by prestigious chefs such as Ferran Adrià (El Bulli), Joan, Josep and Jordi Roca (El Celler de Can Roca), Andoni Aduriz (Mugaritz), Carles Tejedor (BeSo), Oriol Castro/Eduard Xatruch/Mateu Casaña (Disfrutar), Normand Laprise (Toqué!), Patrice Demers (Patrice Pâtissier), Marc-André Jetté (Hoogan et Beaufort), Juni Ikematsu (Chez Juni) and, of course, Stéphane Modat (Le Clan), long-time friend and accomplice on several books inspired by Papilles et Molécules.