THE AROMAS OF MUSIC, CINEMA AND TV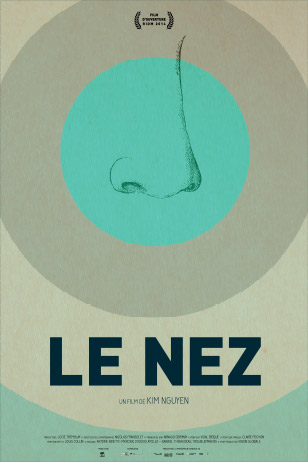 Le Nez (The Empire of Scents) documentary
Released in Quebec in the spring of 2015 after being featured for the world premiere opening of Les Rencontres internationales du documentaire de Montréal (RIDM).
Released in France (renamed L'odorat) in February 2016.
Directed by Kim Nguyen* and inspired by François Chartier's book Papilles et molécules (Taste buds and Molecules) – La science aromatique des aliments et des vins and by Chartier's experience in the world of aromas since 1985, this documentary poses the fundamental question of our relationship to the sense of smell. François Chartier has been exploring this subject for several decades, but it remains a mystery for many of us. 
Discover the trailor: https://vimeo.com/111565769
INSPIRATION CHARTIER
The adventure of this film begins in 2010 for François Chartier, as his research is at the heart of the theme chosen by filmmaker Kim Nguyen. This original project evolved over time. It culminated in a documentary with a poetic style that offers the filmgoer a fascinating olfactory journey to the four corners of the globe thanks to the inventiveness and energy of its director. The film asks new questions that are as much a source of reflection as they are of dreams: can one paint an aroma or live without a sense of smell? How is our sense of smell related to our emotions? Can the smell of saffron make us fall in love?
ON THE PATH OF EMOTIONS
François Chartier is one of the key protagonists of the documentary, along with some of his associates and friends, be they chefs, winemakers, perfumers, or scientists. Each of them dissects their almost sensual relationship with the sense of smell. The film also features a poignant encounter with a journalist who lost her sense of smell after an accident. What is the primary connection between all these witnesses? Memory! "The power of aromas has a direct influence on our emotions and our memories, without us even knowing it," explains François Chartier.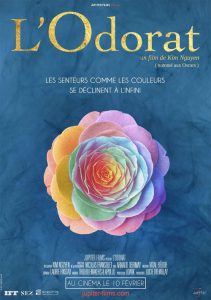 *Kim Nguyen is a Quebec screenwriter, director, and producer. His credits include Truffle, La Cité, Eye on Juliet, The Wall Street Project and Rebelle. Created in 2012, Rebelle is a feature film that earned Kim Nguyen international acclaim, including a Silver Bear at the 2012 Berlinale (Best Actress), and Best Film at the Tribeca Film Festival in New York City. It also won ten awards at the Canadian Screen Awards and eight Jutra Awards (since renamed Québec Cinéma Awards). Rebelle was also nominated for an Oscar for Best Foreign Film in 2013. Le Nez (The Empire of Scents) was Kim Nguyen's first foray into documentary filmmaking; he was able to make it a very personal and fascinating work. The director and François Chartier attended the opening of the film during the 17th Rencontres internationales du documentaire de Montréal on November 22, 2014.
Papilles – The Television Series
The TV series Papilles introduced hundreds of thousands of viewers around the world to François Chartier and his aromatic science. Viewers learned how his theories apply to cuisine and wine pairing while having fun learning new ways to cook!
To sum up François Chartier's universe is to describe a rich and abundant career that touches on science as much as it does on gastronomy or the creation of new alcohols. Not to mention unique partnerships with the world's great chefs, scientists, and producers!
The creator of harmonies can be proud of his impressive bibliography, which includes nearly thirty titles (guides, popularization works, recipe books); several of them, winners of prestigious awards, have completely revolutionized the world of cooking, as well as that of wine and food harmonies, and they are published all over the world!