THE AROMAS OF MUSIC, CINEMA AND TV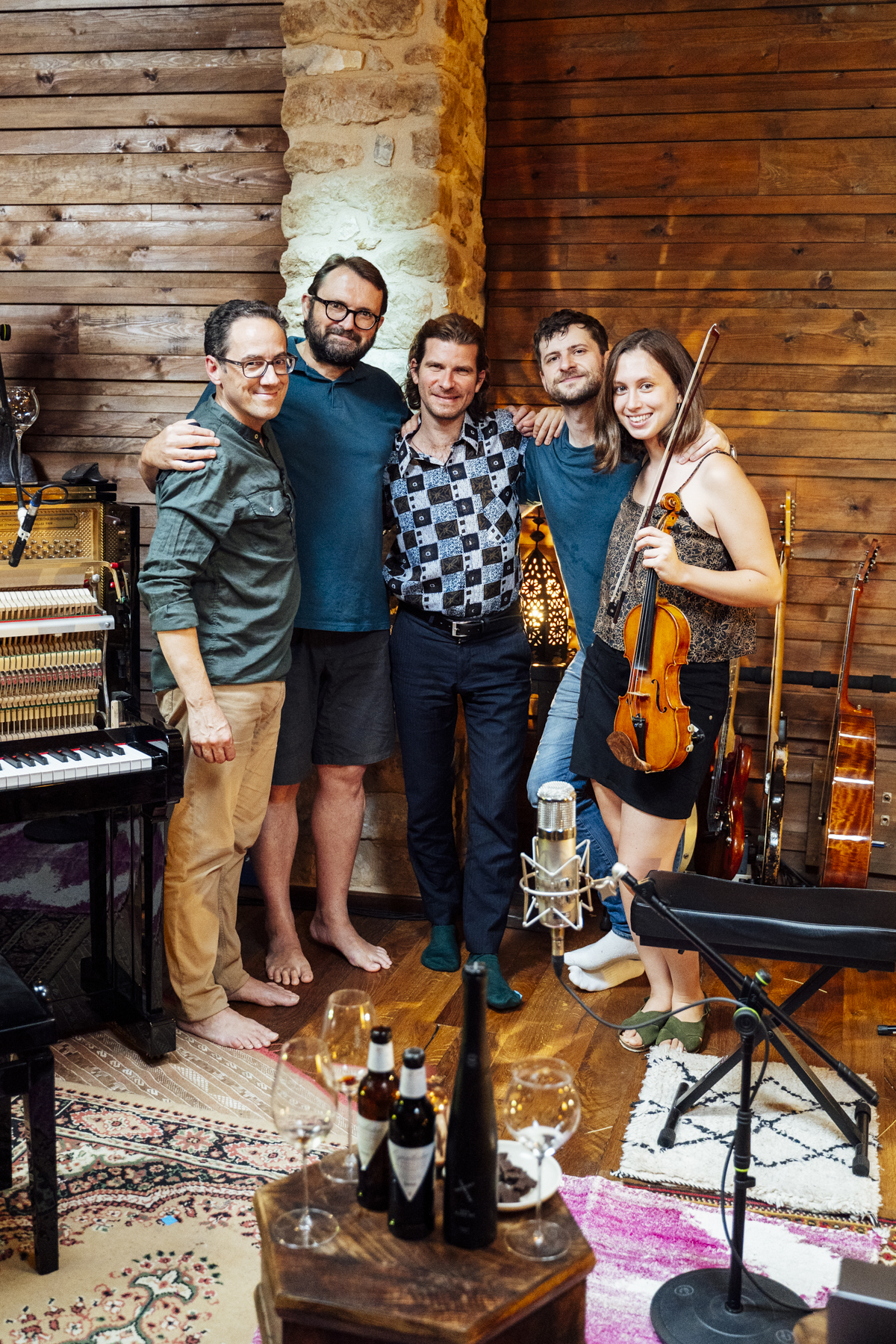 The Festival International de Jazz de Montréal; offers you a unique concept signed by Chartier Créateur d'Harmonies and presented in world premiere on September 18 at 3 pm (Montreal time).
Musical Molecules, a concept developed by François Chartier (Créateur d'Harmonies ) was recorded in Barcelona last July at the studio of Michael League, leader of the band Snarky Puppy.
The main idea of the concert "Musical Molecules" is to transpose the vibratory acoustic imprint of food, wine and beverages into music, by translating the vibration (wavelengths) of the free electrons within the atoms that make up the molecular core of food and beverages.
For the occasion, thanks to the complicity of Chartier's great friend, Joan-Anton Cararach, artistic director of the Barcelona Jazz Festival, three jazz musicians, Michael League (leader of Snarky Puppy), Marco Mezquida and Élia Bastida, lent themselves to the game of this world premiere with François Chartier, who became conductor for the occasion.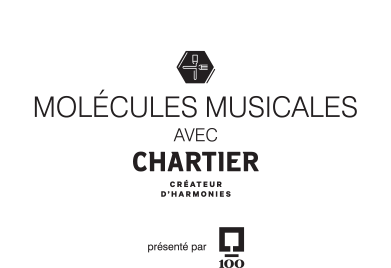 "We are looking at a kind of original code that could unify everything and be translated, "mathematically", in wavelengths, sounds or flavours. The ability to transpose an idea—a snippet of code—capable of representing either an element of nature, a piece of DNA, a 
text or a sound (Are they so different? This is what we wonder when we see the musical molecules of François Chartier…] into different media, that is to say through translation or transposition. It is also a path towards 'transition', towards a way of thinking more in tune with nature."
– Teresa Albuquerque,
Director of the Fundação da Casa de Mateus (Art & Science), Portugal
Watch the trailer of the show!
To be watched for free on the Festival's YouTube channel on September 18 at 3 pm.
The video will also be available in catch-up mode following the broadcast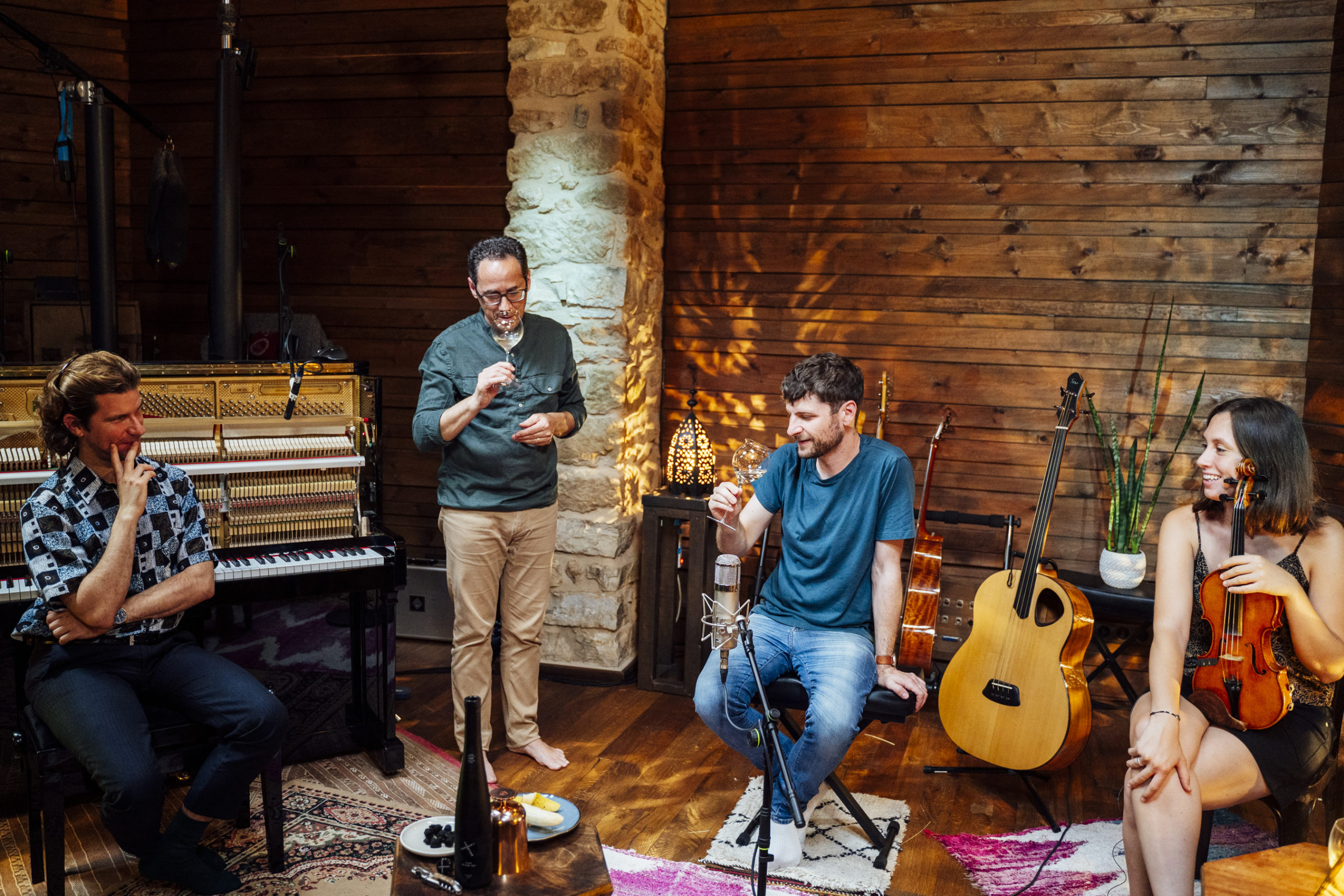 Infrared spectrometry, calculated on a spectrum of values from 0 to 4000, is used to capture the "vibration" of moving electrons in atoms of food and/or drink. When there is vibration, there is sound. And when there is sound, there is music…
To achieve this, I transpose the vibrations (wavelengths) of atoms in food and drink, calculated on a scale (spectrum) of values from 0 to 4000, to a value of 88, which is the valeur of the keys of a standard piano —the 88 keys of a piano have been the standard since Steinway built his in the 1880s.
Once food or wine is analyzed via infrared spectrometry, then the value of 4000 is translated into 88 notes. The resulting notes are shared with the musician(s), on the different octaves obtained. All that remains is for the musicians to improvise using only these notes, and for the listener to discover the relationship between the music and the food or wine that has revealed its acoustic imprint!
In fact, one day while conducting scientific research on the impact of flavour on food and wine harmonies, I had the idea (or vision) that this 4000-value spectrum seemed like "the grand piano of life".
So I went (mathematically speaking), from a value of 4000 to 88, which gave me the idea for this concept of "musical molecules".
This acoustic impression does not stop here… using the aromatic science of Molecular Harmonies—which I created in 2004—I can determine other foods and beverages that share the same molecular profile as those analyzed by infrared spectroscopy, thus breathing fresh new life into music through the science of molecular harmonies.
MOLÉCULES MUSICALES
BY FRANÇOIS CHARTIER | CRÉATEUR D'HARMONIES
PRESENTED BY SAQ
Livestream | Saturday, September 18 at 3 pm
The Festival International de Jazz de Montréal presented by TD Bank Group in collaboration with Rio Tinto.
Papilles – The Television Series
The TV series Papilles introduced hundreds of thousands of viewers around the world to François Chartier and his aromatic science. Viewers learned how his theories apply to cuisine and wine pairing while having fun learning new ways to cook!
To sum up François Chartier's universe is to describe a rich and abundant career that touches on science as much as it does on gastronomy or the creation of new alcohols. Not to mention unique partnerships with the world's great chefs, scientists, and producers!
The creator of harmonies can be proud of his impressive bibliography, which includes nearly thirty titles (guides, popularization works, recipe books); several of them, winners of prestigious awards, have completely revolutionized the world of cooking, as well as that of wine and food harmonies, and they are published all over the world!