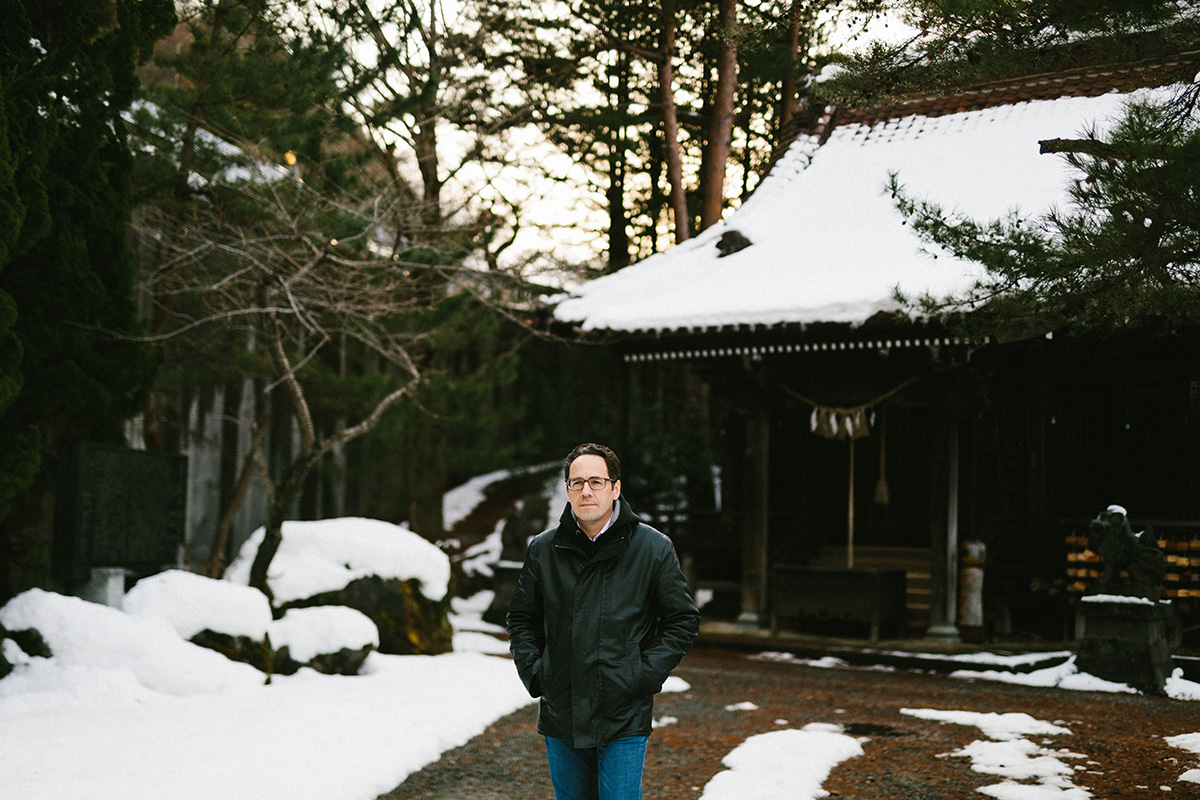 François Chartier has returned often to Japan since his first visit in 1995. He has developed a passion not only for the country, but also for sake. It is therefore not surprising that he was named Master Blender at the Tanaka Shuzo brewery, in Miyagi, founded in 1789, so over 230 years ago, where the Tanaka 1789 X Chartier project was tailor-made for the Quebec "Cr huzo's continually innovating, rtier, ainsi que le sommelir Nicolas Rochs deux collabkorent r that have conytacts in top restauéateur d'harmonies". Chartier helps create hand crafted sake that is elaborated and blended according to the precepts of his aromatic science, balancing innovation and respect for ancestral traditions. Yet another adventure for our insatiable researcher!
François Chartier and Japan
For François Chartier, the love story with Japan has been going on since 1995. He was a participant in the ASI Contest for the best sommelier in the world organized in Tokyo – where he won the bronze medal. Since then, his link with Japan has continued to evolve and grow, allowing Chartier to develop numerous projects there. Since 2018, the giant Sony Music has become his agent in Japan. Interestingly, Sony Music was also the late great chef Joël Robuchon's agent for 25 years in Japan. He quickly became a big star in the Land of the Rising Sun.
Since 2019, François Chartier has been a consultant to the SONY AI Research Committee on the new project "Artificial Intelligence and Gastronomy." This is a vast, exciting subject where his aromatic science finds expression in all sorts of innovative ways. As for the bond of trust and friendship with the crew of the historic Tanaka Shuzo brewery, he has become "one of the team" after several visits and enjoyable meetings. The owners eventually asked him to contribute to the renewal of their business by making distinctively blended sake. As a result, a new range of sake was recently created: Tanaka 1789 X Chartier.
A revolution in the world of sake
Revolutionizing the world of sake while respecting tradition is certainly not an easy task. But it is this idea that inspired François Chartier after he noticed that no one had ever created a sake blend. Blending is a widespread technique in the world of wines and spirits. Bordeaux wines, whisky, Champagne, sherry and port are all the products of different blends: of terroirs, age of vines, grape varieties, cuvées or barrels. It is by taking this promising path that François Chartier began his work of developing blends for sake.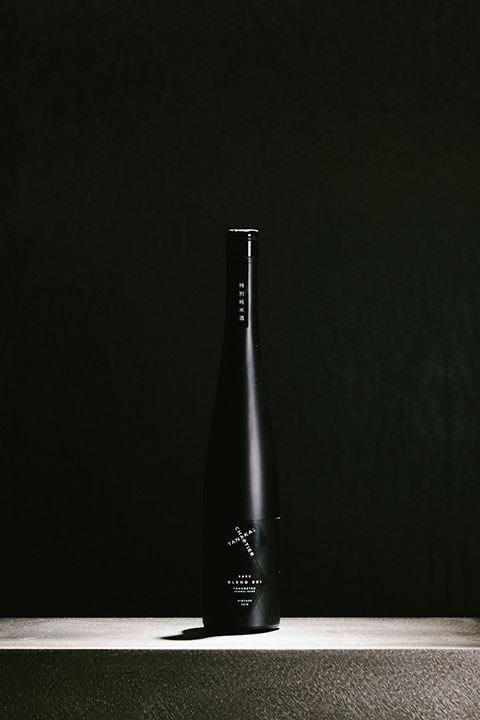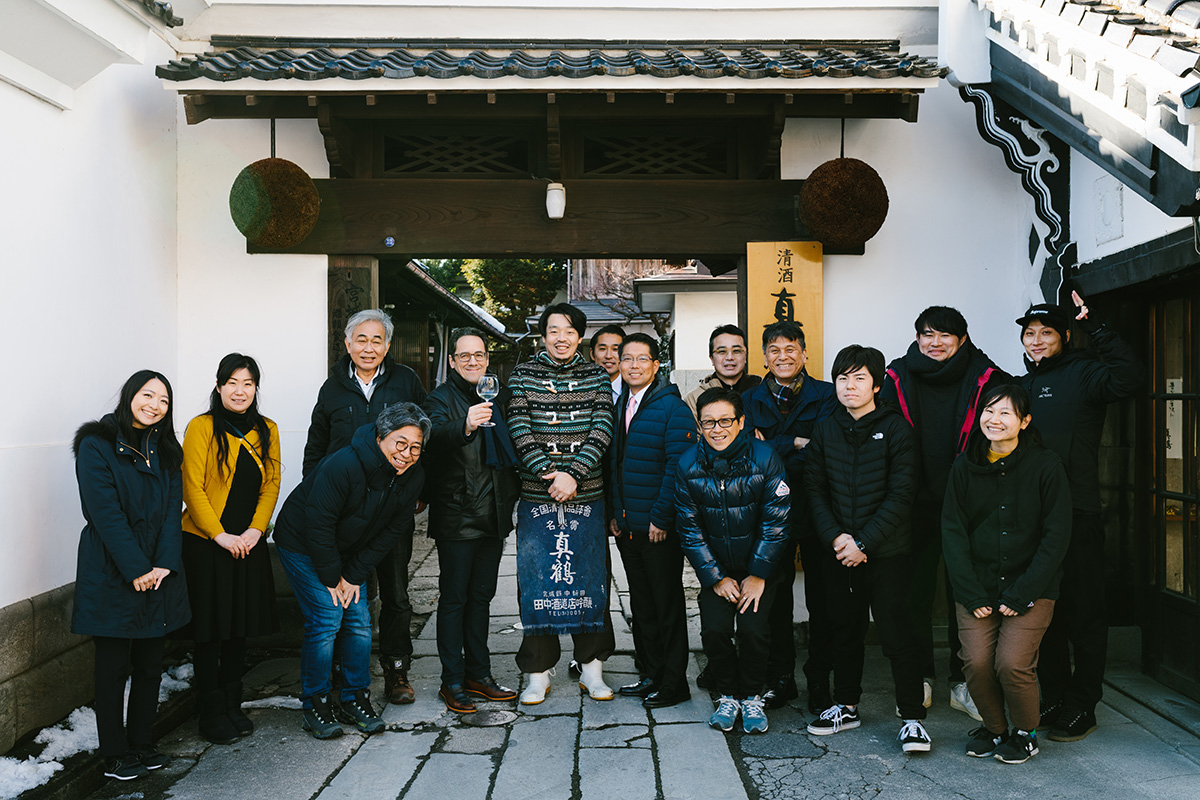 "Blending the best with the best."
Blending sake is a first in the history of this famous Japanese drink. The blends made by François Chartier are inspired first by his aromatic science. They are also influenced by the elegance, freshness and acidity of the best white wines in the world, like those of the Loire Valley, as well as the great complexity and volume on the palate of the great Burgundy "grands crus", such as the Montrachet.
The Tanaka 1789 X Chartier Blend 001, Junmai Nama-zume sake Vintage 2018 – is the first hand crafted sake elaborated and blended by Chartier to be marketed – after its first tests on the 2017 vintage which was not marketed, but which was nonetheless presented several times in masterclass before the best sommeliers of the world, both in Montreal and Barcelona, as in Macau, Tokyo and New York. To make this first blend, he worked with the tôji Morikawa San. They made a few crucial changes to the production process, eventually obtaining six primary sake varieties.
The work begins by using the ancient and natural methods of Yamahai and Kimoto. A mixture of local Kura-no-Hana, as with the fabulous Miyama-Nishiki rice, highly prized by connoisseurs, was used, as well as Miyagi B3 and Kyokai No7 yeasts. Another essential aspect of François Chartier's approach as a Master Blender is that the rice used is polished less (70 %), resulting in sake that is both more aromatic and more complex. It has a higher natural acidity and a more imposing body (umami). Less polished rice also provides more aroma, acidity and umami (volume and texture). Added to this is the aromatic synergy (1 + 1 = 3), emanating from his science of molecular harmonies, between the different vintages, which magnifies each one. The result is a genuinely unique sake, which is larger than life and more than the sum of its parts. The approach taken by the "créateur d'harmonies" is summed up in this expression: "Blending the best with the best."
A little history
Although rice is grown in a wide variety of regions and climates in Japan, many sake breweries are located in the colder provinces. Miyagi Prefecture, a three-hour drive north of Tokyo, is in one such region known for its ideal combination of cold temperatures and fertile soil.
Located on a fertile plain, Miyagi Prefecture benefits from the fresh water provided by the melting snow. It also profits from the cold and humid temperatures coming from the Ōu mountain range. While these conditions are sometimes considered harsh for humans, they are ideal for producing the best sake.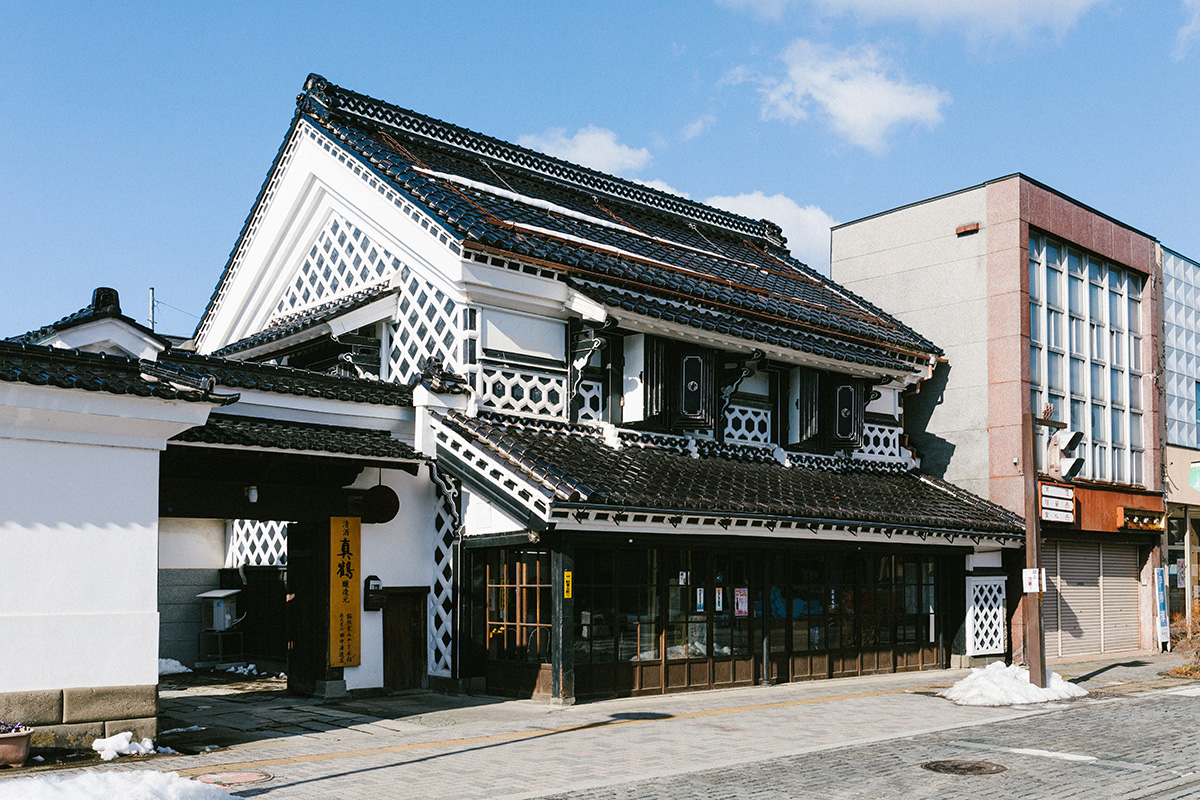 The Tanaka Shuzo Sake Brewery
The Tanaka Shuzo Sake Brewery  (where the Tanaka 1789 X Chartier project is developed) was established in Miyagi in 1789. It produces handcrafted sake with a sophisticated, rich and singular character, following natural ancestral methods.
The brewery building itself has a unique historical character. Its roof is made of celadon porcelain tiles, and the Namako Kabe (grid tile) wall is characteristic of the Kuras (sake producing areas) architecture of the Edo period (between 1600 and 1868); a real jewel of Japanese tradition! 
Often honored with awards, Tanaka Shuzo brewery's sake is made from the best kôji (or koji in French or English). Koji is a natural additive used to prepare many Japanese fermented foods, including miso and sake.
Tanaka Shuzo's current Tôji (the master brewer of sake) is a young, highly inspired creator from the new generation, who is continually innovating, while having both feet firmly rooted in tradition. Which is perfectly suited to Chartier's open-mindedness for the Tanaka 1789 X Chartier project, on which both collaborate closely, with Chartier's collaborators, the sommelier Isabelle Moren, who is also the partner and wife of François Chartier, as well as the sommelier Nicolas Roché, close collaborator of the couple.
To learn more:
www.tanaka1789xchartier.com 
Chartier has created a unique 2018 vintage, providing the best possible harmony between all the new Chartier style sakes from Tanaka 1789. The unique fresh and natural acidity of this new blend awakens the taste buds, evoking the elegance, straightforwardness and freshness of the world's finest white wines. The result is an aromatic sake that offers an explosion of complex and rich flavours from the first sip.
Welcome to the fascinating and evolving world of sake. Be part of the new sake "r-Evolution"!
"Créateur d'harmonies" François Chartier and sommelier Nicolas Roché have developed a sake community space for sommeliers and drink business professionals.
François Chartier created a small revolution in the highly codified world of sake when he proposed the art of blending, as is often the case with wine, Champagne and whisky.