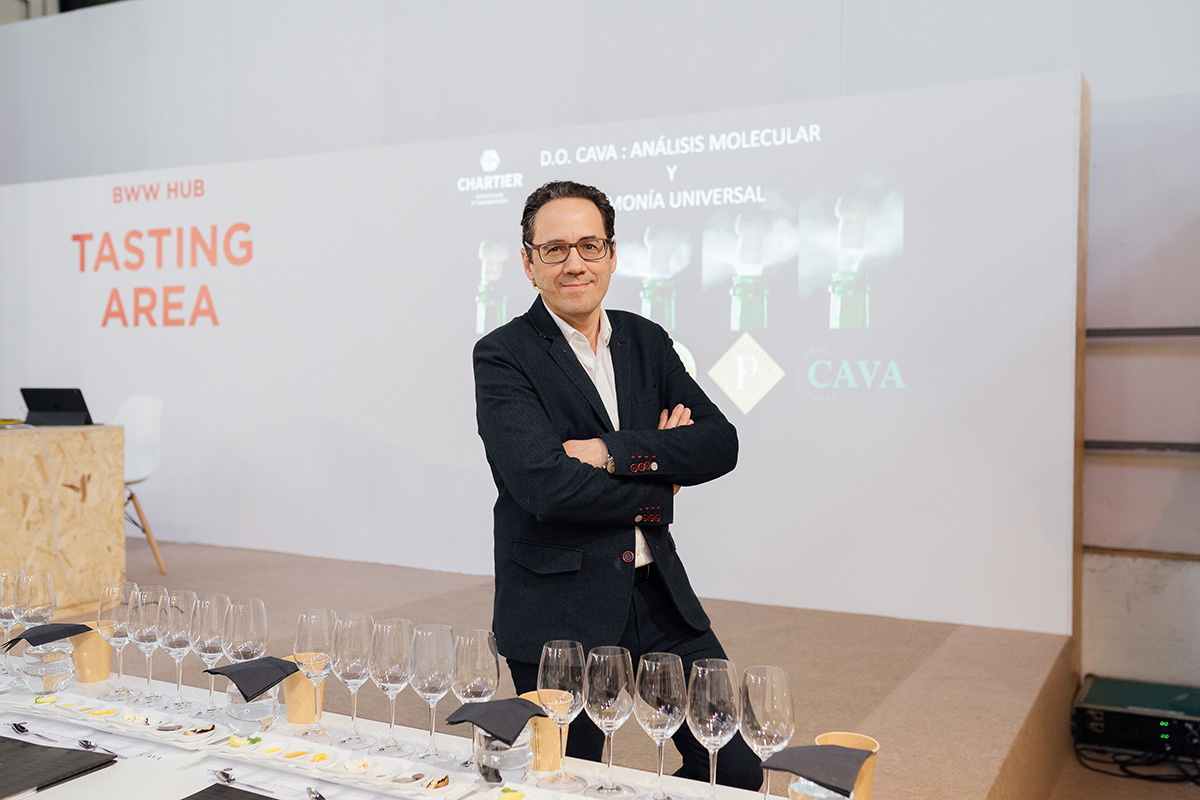 D.O. Cava: A unique collaboration
In the context of Spanish regulations, the term D.O. means "Denomination of Origin." Cava from Spain is to sparkling wines what Prosecco is to Italy and Champagne is to France: a world of bubbles carefully elaborated according to a rigorous process. It is also one of Spain's most famous wines. Ninety-five per cent of Cava is produced in the Catalan region of the Penedès (but it is also elaborated in the Basque Country, Aragon, Rioja, Navarre and the Valencia region). It is made using the same process as in Champagne, using the traditional method of secondary fermentation in the bottle. The first bottle of Cava is said to have been produced in 1872 by Josep Raventós i Fatjó, from Mas Codorníu.
It is the first time that a group of producers from a given region has undertaken this kind of analysis of the aromatic profile of its wines. At the same time, they have sought to identify complementary foods to obtain perfect pairings with many of the world's great cuisines. A process that honours this prestigious appellation and a feat made possible thanks to François Chartier and his aromatic science.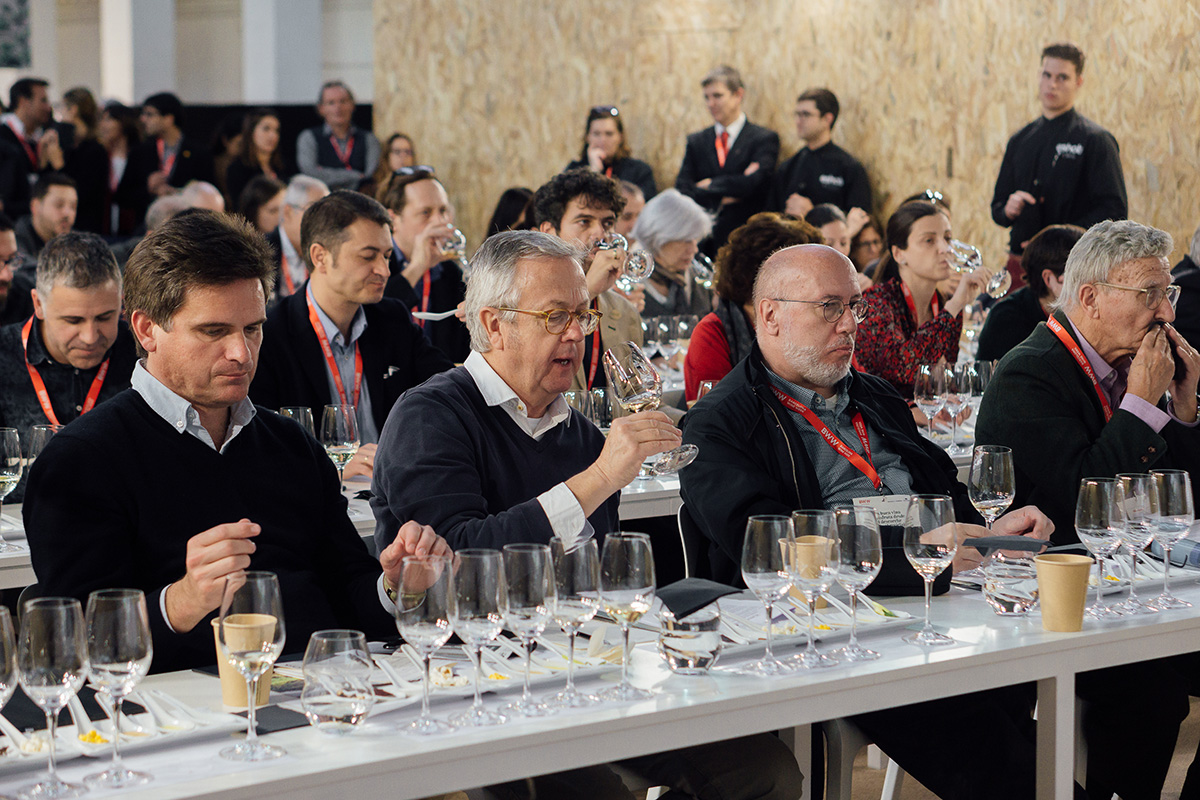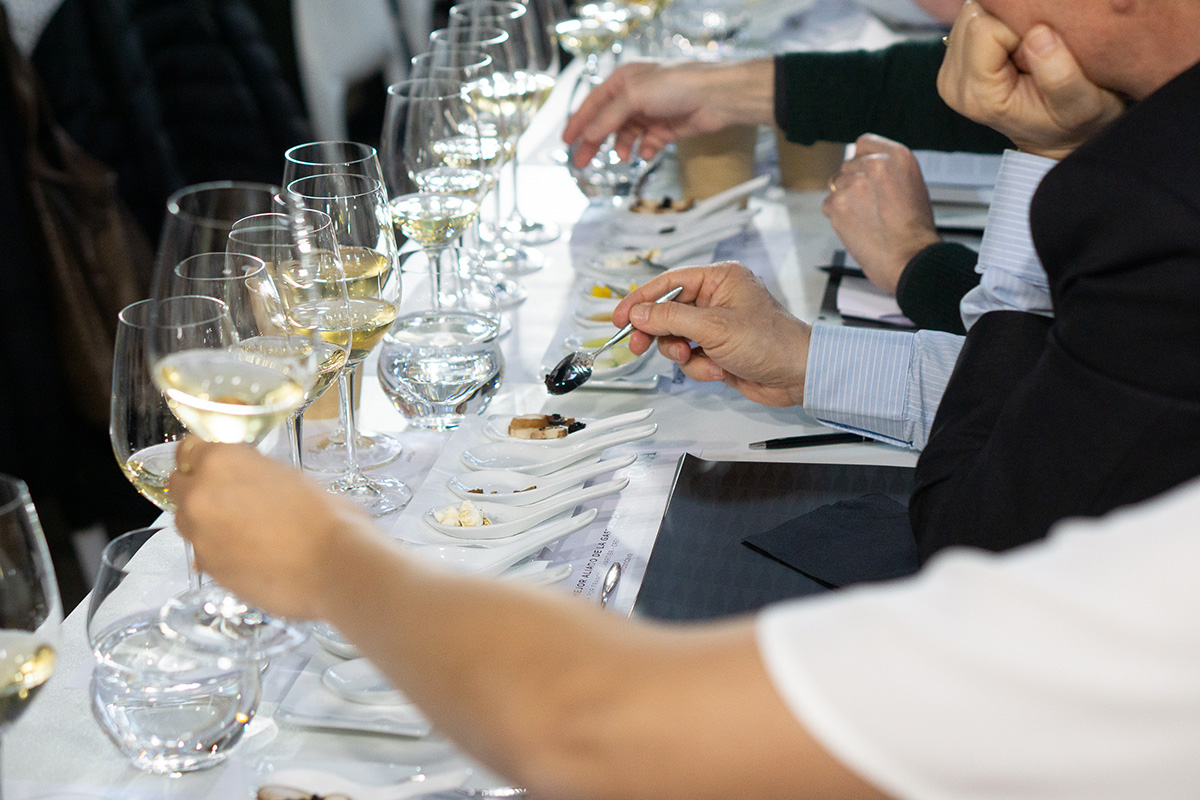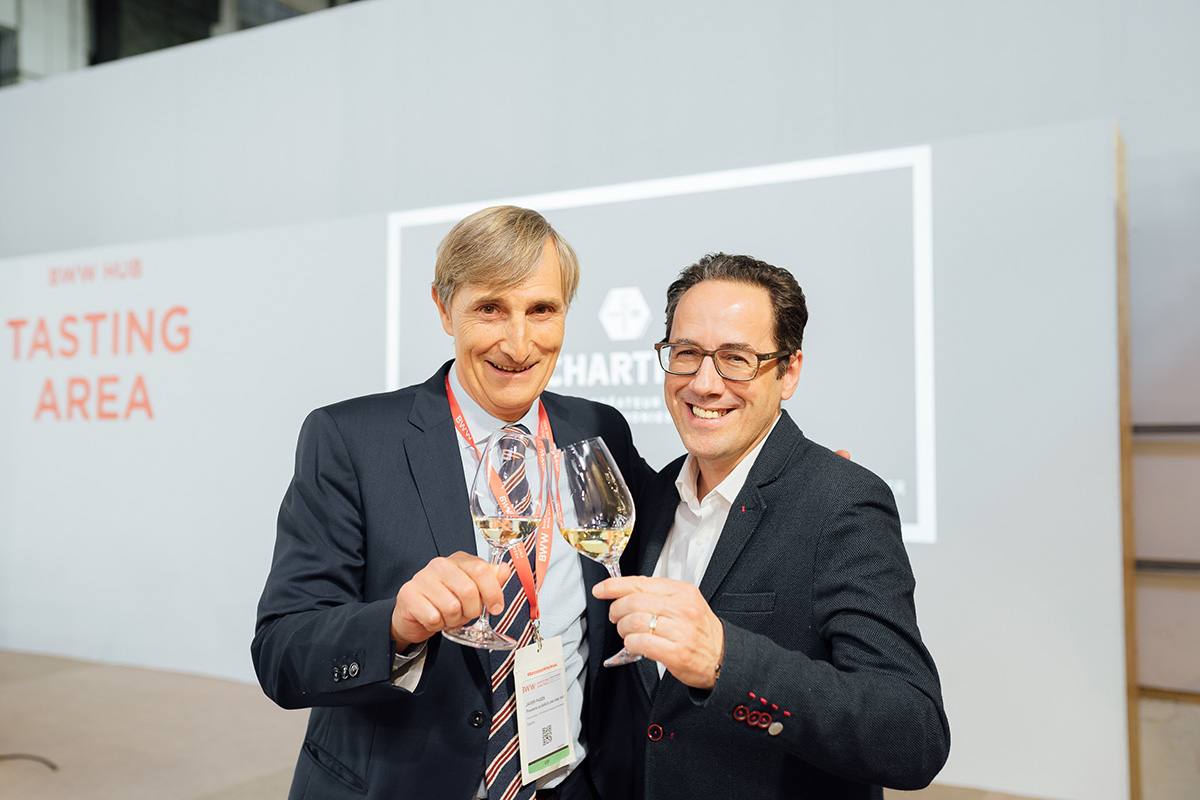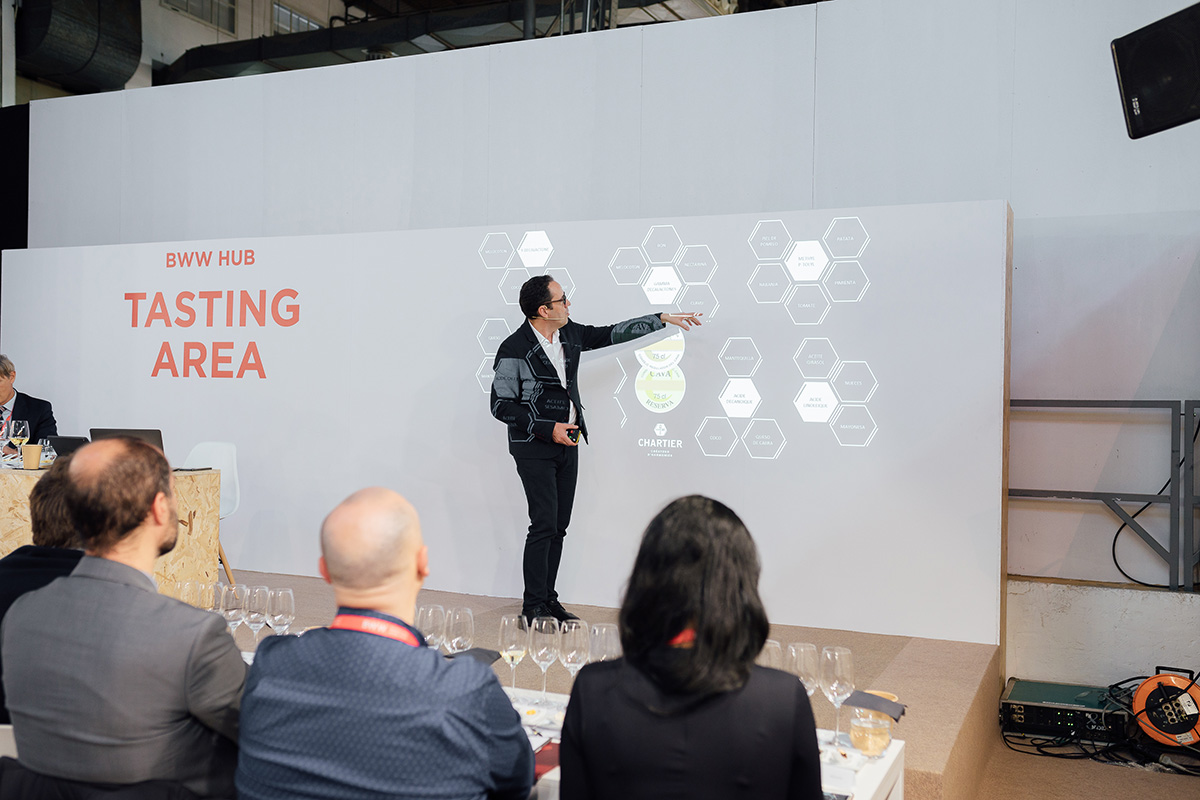 Four phases of work for Chartier and his team
It took 20 years of research and a year of intensive work to complete the mandate for the Council for the Regulation of Cava Wines.
First phase: François Chartier completed a laboratory analysis of the four categories of cava and determined the dominant molecules of each.
Second phase: It was essential to analyze and draw up a list of ingredients containing the same molecules for each category to create a perfect aromatic synergy. This step was carried out by sommeliers Isabelle Moren and Nicolas Roché, members of François Chartier's team (Isabelle is also his wife).
Third phase: The team then studied and analyzed several cuisines from around the world. They wanted to draw up a list of the main ingredients, herbs and spices along with their aromatic profile. The focus was on Mediterranean, American, Japanese, Peruvian and Mexican specialties.
Fourth phase: A comprehensive document was prepared, containing all the scientific information and cross-references between the types of Cava, traditional dishes from different countries, cocktails and the main ingredients of the cuisines studied. 
"By adopting this work method, we have been able to build up an impressive database. D.O. Cava will now share this work with the world through its website. An application is also planned, and we are working on it together," explains François Chartier, after this colossal project.
Long-term collaboration
François Chartier presented the work he has done for D.O. Cava to the media and wine and food specialists on 4 February 2020, during Barcelona Wine Week. The session, which included a tasting of different types of Cava and dishes created to pair with these wines according to their aromatic affinities, was a great success and was attended by many people.
But François Chartier's work with Cava is not over yet. An international tour is planned to explain his aromatic science applied to the pairing of Cava with different cuisines from around the world. Our specialist will meet chefs and the food and wine press, mixing theory with tastings. The goal is to help create pairings to develop the perfect synergy between Cava and various culinary traditions. The first leg of this world tour is scheduled to begin in New York in 2020.
The research work will continue in 2021 to study the culinary traditions of other countries and propose pairings between their dishes and Cava. François Chartier is also helping the famous Spanish appellation with its communication and marketing projects.
Cava production and categories
Each denomination is governed by a strict regulatory system. D.O. Cava is no exception to the rule. Among other rules, winegrowers must respect the dates set for the harvest, work with specific grape varieties and age the wine in their cellars to ensure optimum quality. In fact, the word cava means "cellar" in Spanish.
This last step is essential, as it determines the aromatic profile of each Cava and increases its complexity. This natural process is called autolysis.
Depending on the aging period, the different types of Cava fall into four categories:
Cava Joven + 9 months;
Cava Reserva + 15 months;
Cava Gran Reserva + 30 months;
Cava de Paraje (from specific plots) + 36 months.