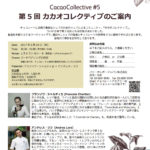 In recent months, François Chartier has conducted aromatic research on 28 chocolates from reputed chocolatier Cacao Barry. Results will be revealed to pastry chefs and chocolate makers in some 50 countries. François also delivered two master workshops: one at Relais Desserts, an association of great pastry chefs including Pierre Hermé and Yves Thuriès, in Yssingeaux, France, and another at the Wine & Culinary International Forum in Barcelona, Spain. During the workshops, Chartier and chocolate master Ramon Morato partnered to create recipes for three chocolates. These recipes were published in the latest Cocoa Barry newsletter, distributed to chefs all over the world (see on the right).
On June 12 and 13, Québec's "Creator of Harmonies" will present his latest aromatic research on sherry wines from Jerez to the greatest sommeliers, chefs and producers of Spanish wines at the Copa de Jerez. He will then participate in a judging panel with famous sommelier Josep Roca, of El Celler de Can Roca restaurant in Girona, and chef Andoni Aduriz of Mugaritz restaurant, in San Sebastian.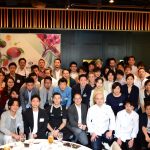 From May 21 to 29, François was guest of honour at the Cocoa Barry Chocolate Academy in Tokyo. He shared his aromatic science of molecular harmony with Japanese chocolatiers and pastry chefs (see below).
The Chartier aromatic adventure continues in Quebec. Last April, François visited Québec City during the Salon International des vins et spiritueux de Québec. He gave three free lectures and hosted a kiosk where he presented his wines and those of his new private import agency Les Vignerons de Chartier. From July 15 to 15, Chartier will be at Festival des vins de Saguenay to serve his wines and present a musical event. A delightful event it shall be!