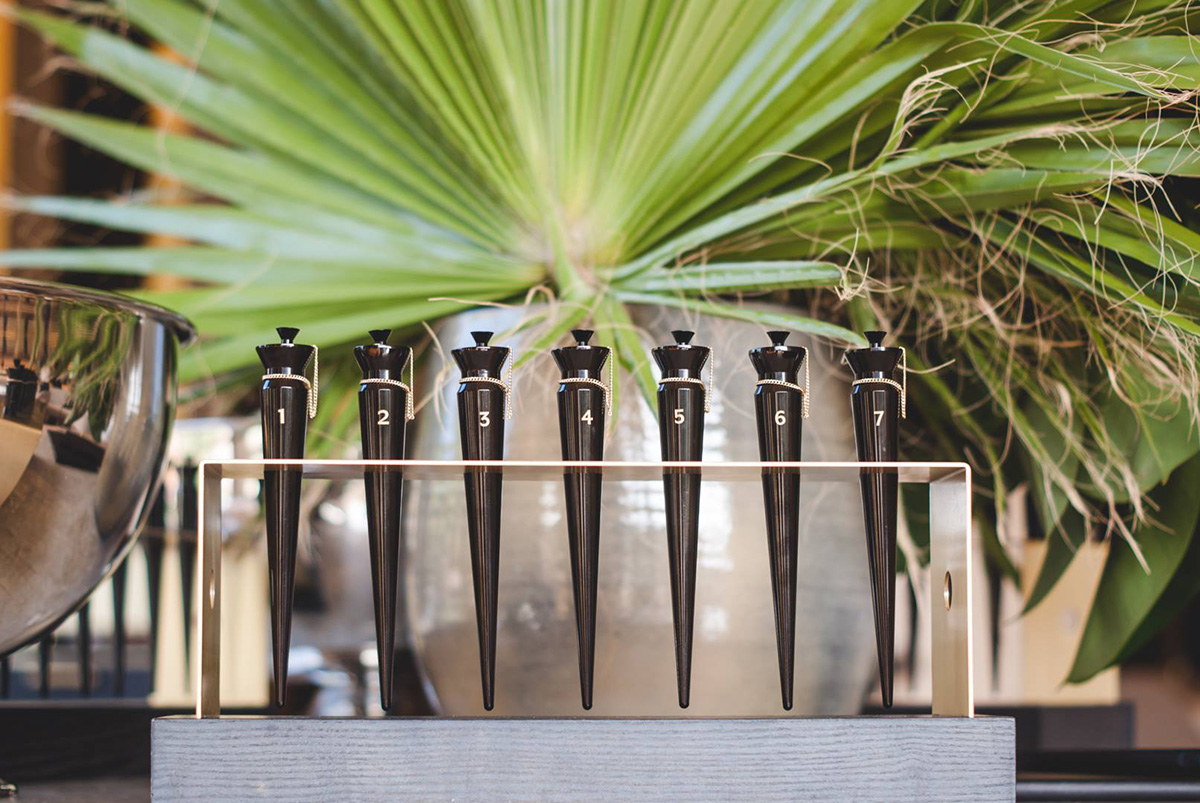 TASTING PERFUMES AROMATIC WINE & FOOD BOX
CHOOSE YOUR WINE BY SMELLING A FRAGRANCE
With the help of Ramón Monegal, a renowned perfumer from Barcelona, François Chartier has created an aromatic menu from which a customer can select wines and other drinks… with their nose! "I really enjoyed working with a perfumer", says François Chartier. "I have often mentioned that if I had to change milieu, I'd work into fragrance. It's an immensely more complex world than food and wine."
Multiple sensations at your fingertips
The sense of smell is probably the least used of our five basic senses, yet it is one of the most important. Scents are imprinted into our memory for longer than are images and smell also has a direct impact on our taste through retronasal smell. When we lose our sense of taste because of a cold, it is our nose that is clogged, not our mouth. If you' re into experiments, try eating an onion while blocking your nose. You will find that despite its pronounced taste, the onion is hard to distinguish from an apple!
Chartier's aromatic science put into practice
The Sofia Be So restaurant experience begins with the sommelier offering you the chance to smell the seven "amphora fragrances" and choose the one you like the most at that moment. This scent is paired with dishes suggestions and drinks that range from wines to digestives, cocktails and even teas. The sommelier is there to guide you and help you find the most relevant associations. The goal is to offer an experience of complete aromatic synergy, from the moment you arrive at the restaurant and throughout the meal, inspired by your choice any three of the amphora fragrances.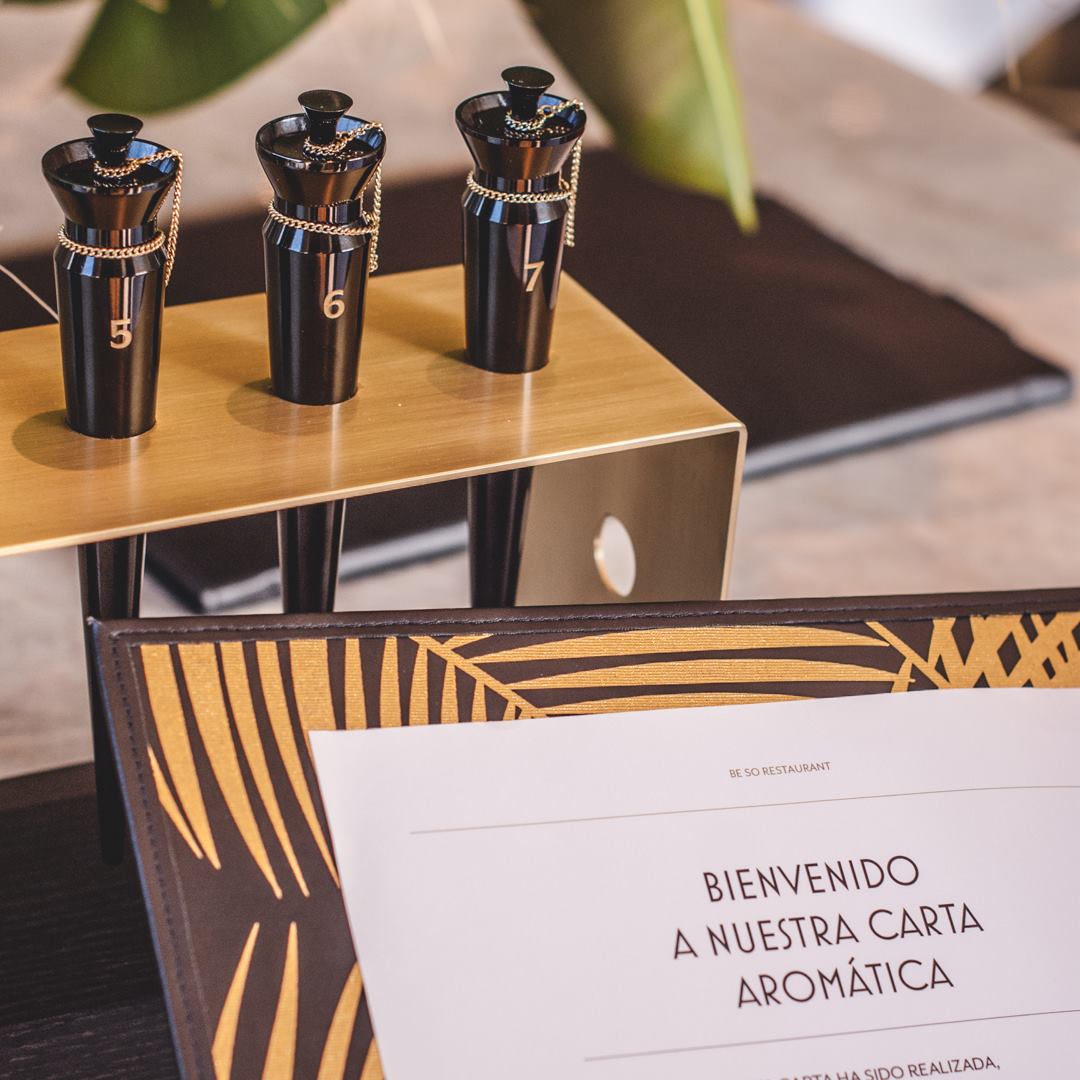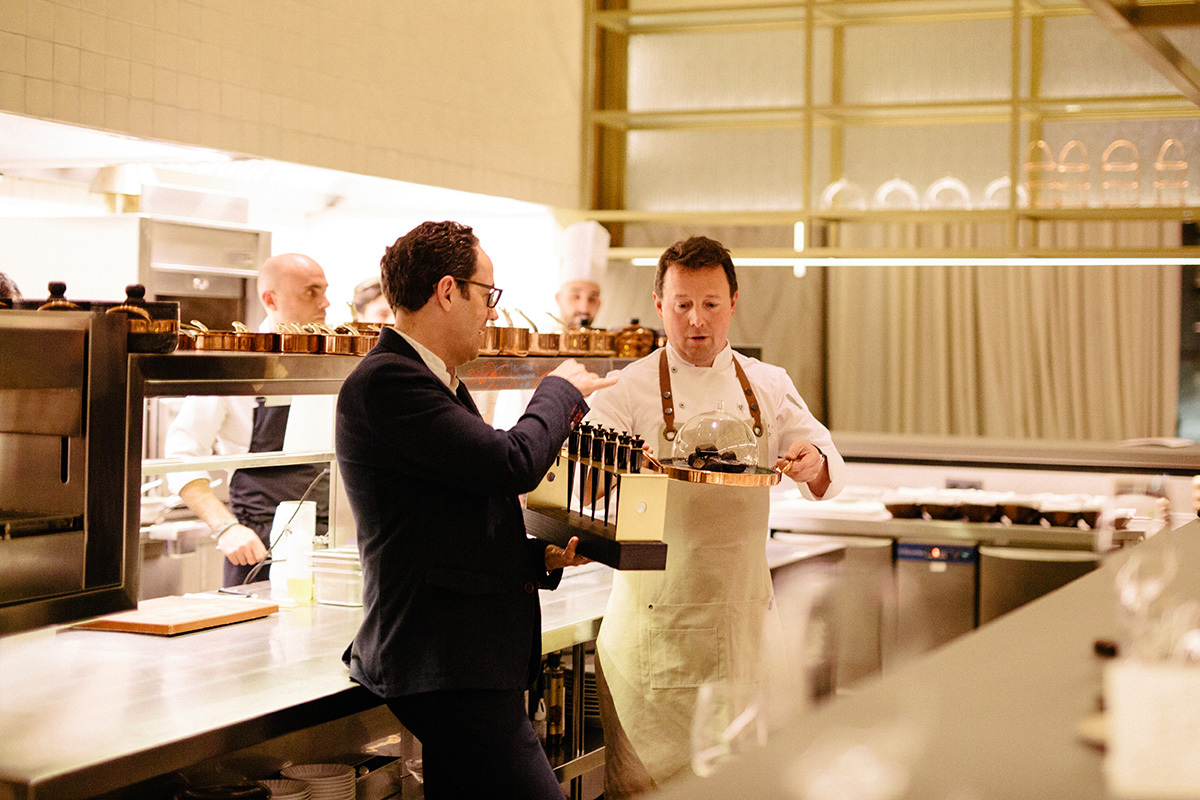 A great success in Spain and soon in other countries?
Since its opening, the restaurant Sofia Be So has conquered a large public as well as the specialized press. Although the Barcelona establishment has the exclusive rights to the Caja Aromática signed by Chartier for Spain, similar projects are already being studied elsewhere in the world, such as Japan and Chartier is open to present this innovative project to the four corners of the world. Notice to interested parties!